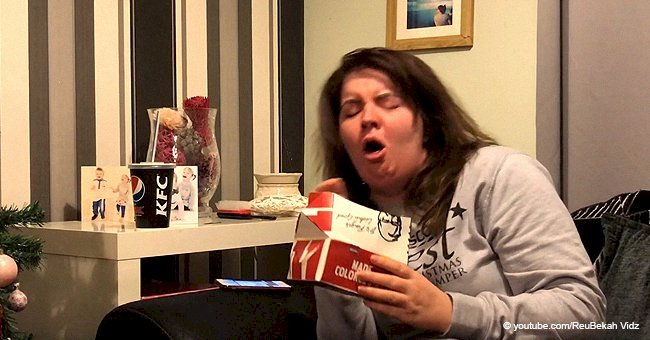 Boyfriend pranks beloved girlfriend by secretly putting vinegar in her soda

Pranking family and friends is trending, and when a man decides to prank his girlfriend the by spiking her drink the reaction is expected and priceless.
THE SETUP
Read more on our Twitter account @amomama_usa.
Source: YouTube/reubekahvidz
After getting takeaways the couple from Milton Keynes sat down to enjoy their KFC meal. While the girlfriend was quickly doing something else he planted vinegar in her soda cup and waited for her return.
A prank involving the surprise of a lifetime happened to Tiffany Allison, a probation officer, and house arrest coordinator. She was taken aback when her boyfriend got arrested and had to appear in court.
On the day of his court appearance, he proclaimed to have been arrested on grounds of being hopelessly in love with her at which point it became clear to Allison that him getting arrested was just a rouse. For the full story on the proposal read the following article here.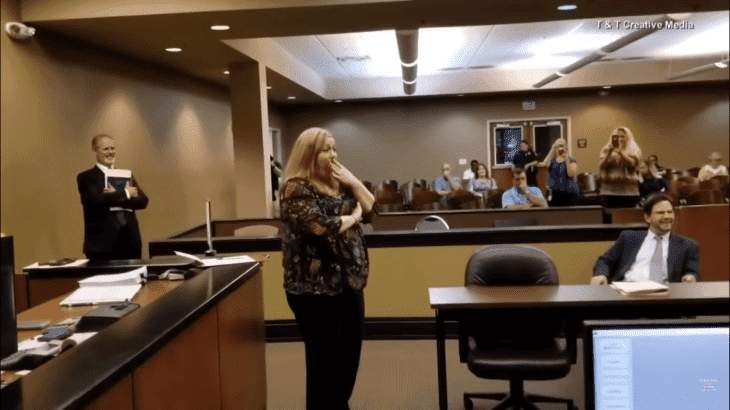 Source: YouTube/ Inside Edition
The boyfriend has the camera on his phone rolling to capture her reaction and hides the phone precariously behind a takeaway packet.
Source: YouTube/reubekahvidz
Unsuspecting she sits back down and starts eating her meal and it takes a short while before she picks up her soda to take a sip. She can be seen scrolling through her phone while eating, oblivious as to what's about to happen.
WHEN SHE DRINKS
Source: YouTube/reubekahvidz
At first, she took a nice strong sip and her reaction, although predictable, was worthy of the effort put in to do the prank. Her face contorts and she begins coughing and spitting to get it all out of her mouth repeatedly while her boyfriend can be heard laughing in the background.
Source: YouTube/reubekahvidz
It seems her boyfriend is a regular prankster as this is not the first time he has pulled a prank on her.
Source: YouTube/reubekahvidz
A prank of another kind unfolds as a guy by the name of BC pranks his girlfriend Taylor with the 'best prank ever.' After enlisting the help of several friends he executes a series of surprises that brings many tears of joy to the girl he is madly in love with.
To see what he planned and how it worked out you can read the article here.
Please fill in your e-mail so we can share with you our top stories!