Tremendous moment a seal slams a kayaker in the face with an octopus
A  kayaker and his buddies were doing what they love off the coast of Kaikoura, on New Zealand's South Island last weekend. Soon enough, an underwater battle was brought to the surface in grand fashion. 
The video, captured while testing a GoPro Hero 7 Black, was uploaded to YouTube as well as the victim's Instagram page. 
Kyle Mulinder received the full brunt of the force when he unwillingly became part of a fight between a seal and an octopus. The clip is found below. 
Follow us on Twitter for more @amomama_usa.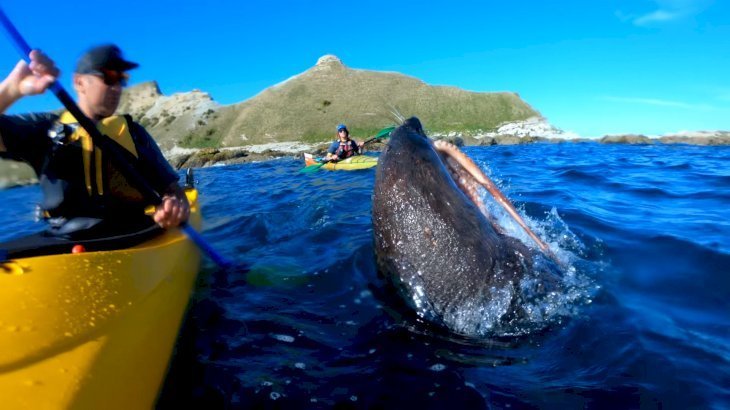 The feel-good vibe of the video before the attack is apparent in the whooping, smiles and laughs at the start. 
Then we see Mulinder paddling and something emerges from the water. Fellow Taiyo Masuda captured the stunning display from nature's very own.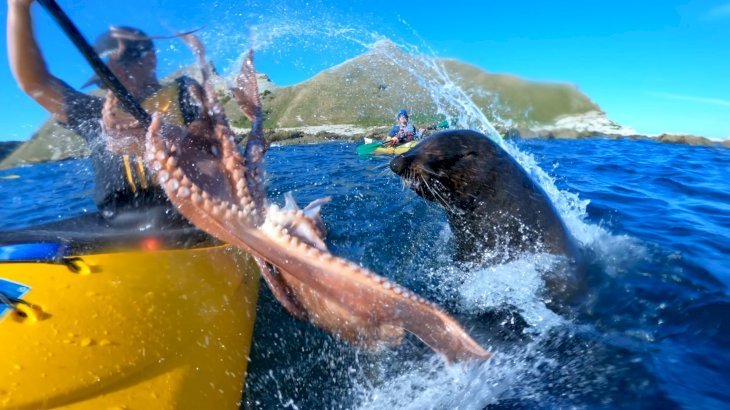 The seal, holding a large octopus in its mouth, hit Mulinder square in the face with a flick of its neck. The kayaker barely had time to avert his head as the creature's tentacles made a thwacking sound on Mulinder's kayak. 
He later told Yahoo7 News: 
"We were just sitting out in the middle of the ocean and then this huge male seal appeared with an octopus and he was thrashing him about for ages."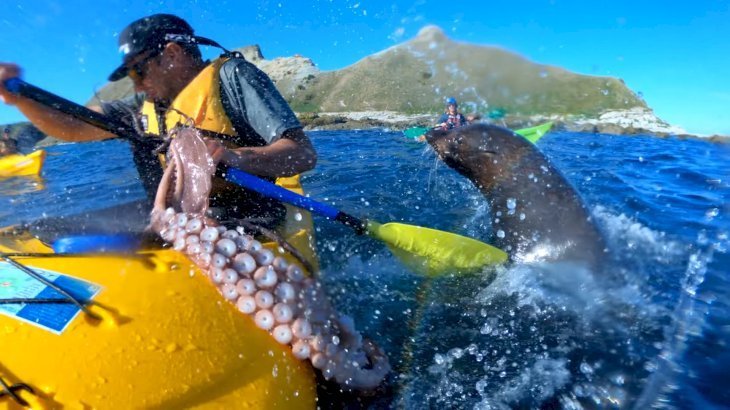 The kayakers seem to be familiar with the ways of the ocean, but they couldn't anticipate the vengeful way the seal swung the octopus in Mulinder's face as if it were a rag doll. 
Mulinder, who is seen wincing in the video, said: 
"I was like 'mate, what just happened?' "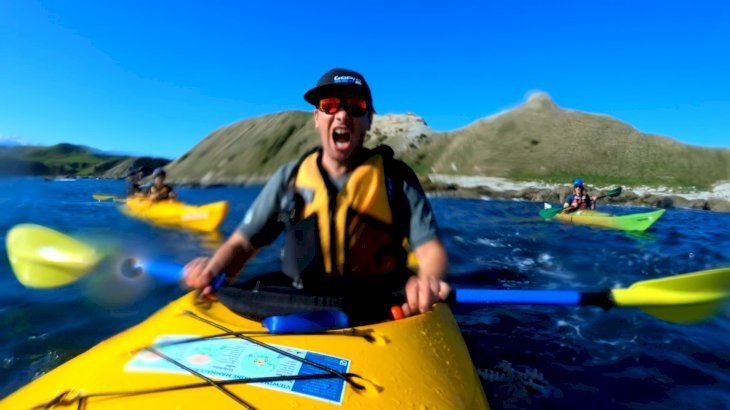 He continued: "It was weird because it happened so fast but I could feel all the hard parts of the octopus on my face like 'dum dum dum.' "
Afterward, his friends couldn't help but succumb to laughter from witnessing such an unexpected blow to their friend. Mulinder responded by letting out a defiant roar amid the laughs.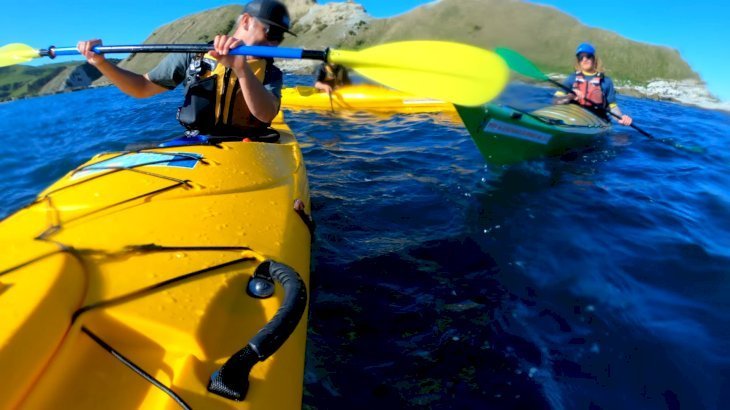 He described how the larger predator "thrashed [the octopus] in mid-fight and [his] face happened to be in the wrong place at the wrong time." 
Mulinder said that the seal continued to fight after, but the octopus held onto Mulinder's kayak until it was in safer waters and the men released it.
In another incident, a friendly seal was the one who ended up taking a ride on a kayak. 
Source: YouTube/ Taiyo 'T' Masuda
In February 2017, National Geographic shared a kayaker's encounter with a small grey seal that had been following him for at least a mile. 
Source: YouTube/ National Geographic
The video showed that the tired creature just wanted to rest on the man's kayak. When it got on, it stayed there relaxing for about a minute before jumping back into the water.