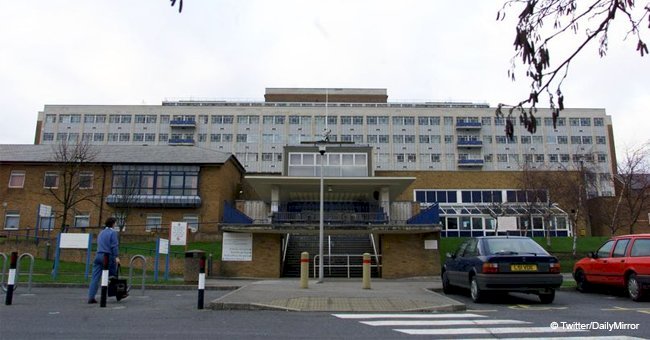 Premature baby died after doctor cut an inch-long gash into her head during caesarean

The actual cause of her death was "natural causes" according to the coroner. Nonetheless, the obstetrician made a horrible error in his practice.
As reported by the Daily Mail, Stacey Mears went in as an inpatient a few days before the incident for a routine checkup. She was told she had a low-lying placenta that caused excessive bleeding and pain.
On January 12, 2017, she arrived in Singleton Hospital in Swansea and started having labor pains. Only 26 weeks pregnant, her baby would be born prematurely.
Follow us on Twitter for more @amomama_usa.
When Mears' heart rate dropped, she had to have an emergency c-section. Already premature, the pregnancy was now considered high risk.
The obstetrician for her pregnancy was consultant Paul Michael Flynn. In a subsequent hearing for the case, Flynn said he believed he had cut into the amniotic sac.
He added that in "hindsight," it was unborn Millie-Ray Kimberly Dowd's head that he had cut. Those who became aware of the story were almost as displeased as the family.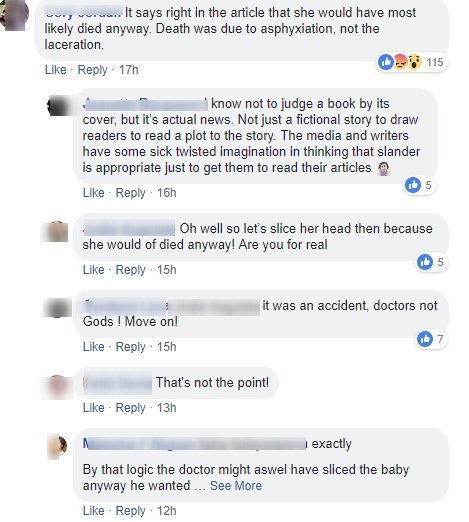 Source: Facebook/ Daily Mail
When Mears woke from the general anesthetic, hospital staff gave her the bad news. Millie died just minutes after being born. The doctor was taken to court.
Flynn expressed his remorse and explained his actions:
"I'm very sorry for the distress this has caused and my error has caused you but if I dawdled over the cesarean Millie would have succumbed to abruption and this would have been equally as bad."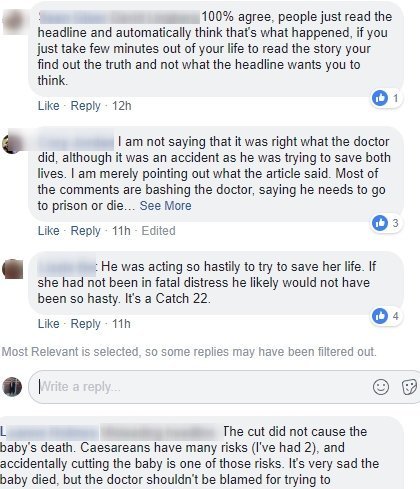 Source: Facebook/ Daily Mail
Malcolm Griffiths provided an independent report of the event. He described Flynn's actions as having met his "expectations" of C-section "in these circumstances."
He continued: "Had Millie not had all the other problems then this [cut] would have been quite a disastrous injury which would have had significant consequences."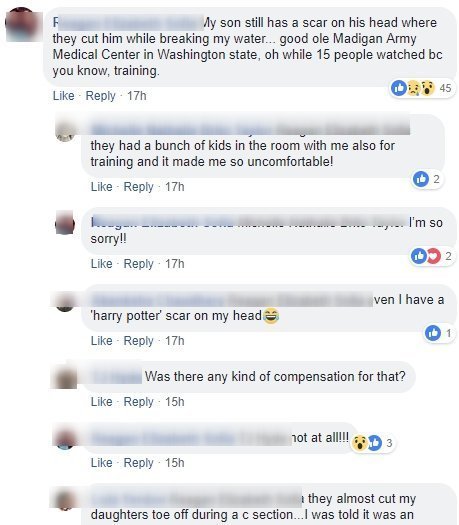 Source: Facebook/ Daily Mail
Griffiths affirmed that Millie's would have "undoubtedly" died even if the head injury did not occur.
Assistant Coroner Aled Gruffydd conclusively stated that perinatal asphyxiation caused by an abruption of the placenta caused the child's death.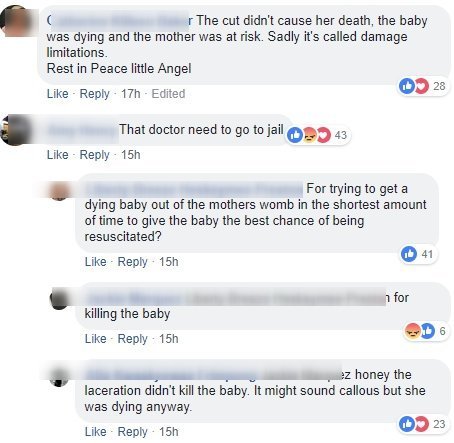 Source: Facebook/ Daily Mail
He reiterated that "Whilst the head injury was traumatic for the family, it did not cause the death."
The family has two kids already who both have heart problems. Meanwhile, Flynn realizes that the unfortunate incident is "indelibly etched on [his memory]."
He related the thoughts of everyone when he said: "I wish the outcome was different."
Another tragic incident occurred in February 2016. This time there was a direct correlation between a doctor's mistake and a baby's death.
According to Metro, Betsy was born prematurely at 25 weeks old in the Princess Anne Hospital in Southampton to Leanda Collins and Neil Riley.
At 52 days out of the womb, the infant's parents observed that something had changed in their daughter who was struggling to survive. She lost her finger grip and her arms lost movement.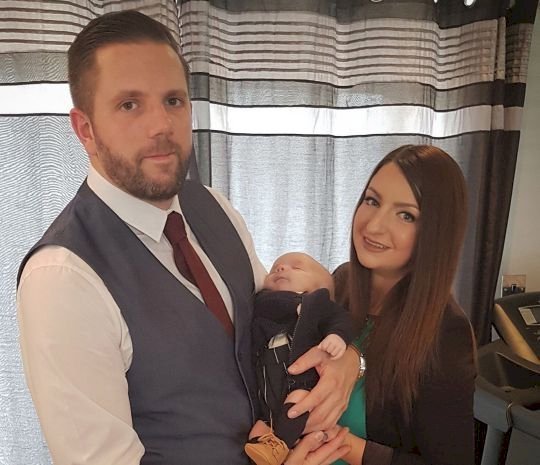 Source: Metro
At first, the doctors shrugged it off. But then an X-ray revealed that Bety had become paralyzed from the waist up due to an abnormality in her spinal column.
Postmortem, the parents learned that an infarction was made due to a feeding tube that was mistakenly inserted into an artery.
On March 30, 2016, Betsy passed away. The family was frustrated with the events but later went on to have a boy named Oliver.
In July 2018, a careless mistake in a home led to the death of an 11-month-old baby girl.
Ferguson woman Dasiah Jordan, 26, went to do her hair and left her 10-year-old daughter along with the baby in the interim of the babysitter's arrival.
Source: YouTube/ WXYZ-TV Detroit | Channel 7
Within that dangerous window, baby Ca'mya fell into a hole in the floor. The hole led to a flooded basement filled with standing water.
Wayne County Medical Examiner's office pronounced her dead from drowning.
The mother and babysit were charged with child abuse and involuntary manslaughter. Relatives were left devastated and held a candle vigil for the lost child.
Please fill in your e-mail so we can share with you our top stories!