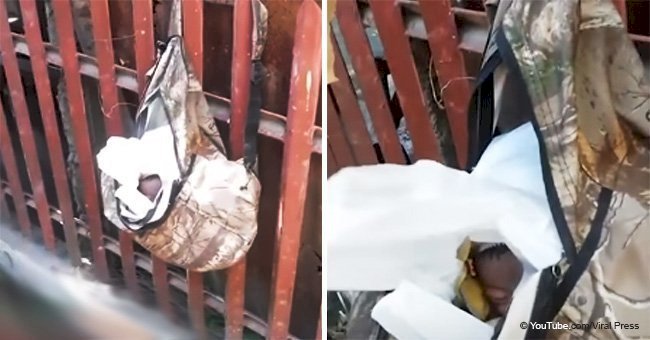 Newborn baby found hanging in a bag from a fence after being 'abandoned by teenage mum'
On Monday morning, a trash collection man became a hero in the Philippines after saving a newborn baby. The man was going about his work when he heard faint sounds coming from a backpack.
He was about to dispose of the abandoned bag when he heard the noise. The man slowly opened the bag to reveal a newborn baby.
A trash collection man saw a backpack hanging on a fence and was about to discard it in his truck when he heard faint whimpers coming from inside. The incident occurred in Lapu-Lapu City, Philippines.
Looking inside, the man realized there was a plastic bag in the backpack. Bystanders filmed the whole ordeal as the man reached for the plastic handles to open the bag and investigate.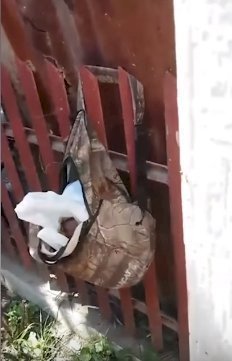 Source: YouTube/Viral Press
Slowly, the child began opening his eyes and put his hand to his mouth. Shortly after 10 a.m., paramedics arrived and rushed the baby to Lapu-Lapu District Hospital.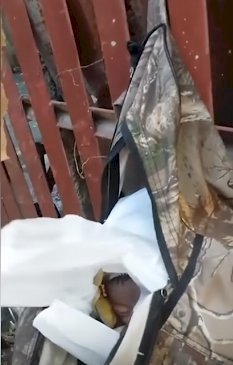 Source: YouTube/Viral Press
Inside the bag, they found a female school uniform blouse and a pair of bloodied short pants. It's been reported that the uniform is worn by public schools for Grades 7 to 10 in the area.
That means the suspected is between 12 and 16 years old. A bystander named Rheene Lee said:
''At first we did not know whether the baby is alive or dead. We did not know what to do, then someone suggested to call an ambulance."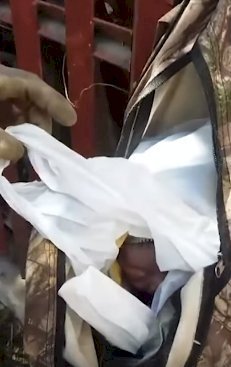 Source: YouTube/Viral Press
''The baby is very fortunate that he was found, because the trash collector was about to put the bag in the truck. I hope now that the boy will be taken care of."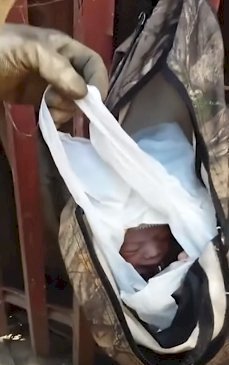 Source: YouTube/Viral Press
The local council is currently investigating the incident and reported the incident to the police. Emily Ng, a nurse at the hospital where the boy was being cared for, said a number of people have come forward to ask to adopt him.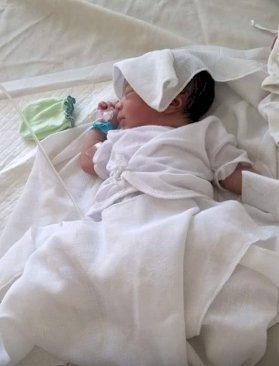 Source: YouTube/Viral Press
In another story in Japan, Emiri Suzaki, 49, turned herself over to the police for keeping the remains of her dead child in a locker at a Tokyo train station. She had suffered stillbirth "four or five" years ago.
Suzaki revealed that she'd panicked after she failed to give birth to a living child and just couldn't dispose of it.
Please fill in your e-mail so we can share with you our top stories!