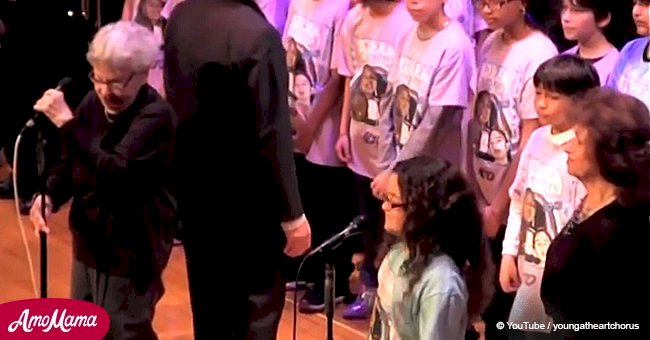 Seniors and juniors' performance of 'Forever Young' melted hearts
John M Greene Hall at Smith College was illuminated with a choir of seniors and juniors who united to give an energetic and electrifying performance of the classic, Forever Young. They brought tears to the eyes of their audience and placed smiles on their faces.
The juniors were students of the PS22 and Sci Tech Band. This collaboration was an initiative launched in 1982. It has since been dubbed, The young@Heart. The initiative was first associated with members of an elderly community who engaged the project as a pass time.
It has now become what can be described as a generation-crossing of vocalists and musicians. The senior members are as young as 73 years old. The juniors are as young as 10 years old and are natives to Staten Island, Manhattan.
The crowd-pleasing performance showed off the sharply dressed wear of the seniors who were adorned in full black, while the juniors were dressed casually in matching T shirts.
The performance also featured soloists from both the juniors and seniors, which added to excitement and surprise of the performance. The Forever Young Classic which was the highlight of the performance and which warmed the hearts of the audience offered soulful and inspirational lyrics from Bob Dylan.
Music certainly spans generations and has the ability to bring people together. There are lessons that can be learned from this performance and there is also the inspiration that can be found.
"May your heart always be joyful, and may your song always be sung; May you stay forever young. May you always be courageous, stand upright and be strong, May you stay forever young."
The people of Staten Island surely know how to inspire and Bob Dylan's words was an incredibly used example. Should we expect more performances of this nature or was this a one time offer? Perhap we will have to wait a little while to find out.
Please fill in your e-mail so we can share with you our top stories!