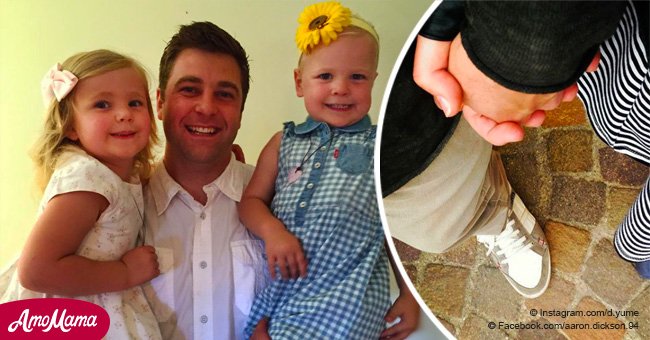 Men need to step up their game - what they can do to treat their wives and daughters better

Both parents are equally important when it comes a child's life, but a father can have a great influence on how his daughter sees the world and herself.
Father figures are often depicted as more focused on discipline and tough love, while mother figures tend to be more loving and affectionate.
As reported by Cafe Mom, that doesn't necessarily has to be the case and a father can be quite an example for his daughter by being kind and supportive towards his wife.
Follow us on our Twitter account @amomama_usa to learn more.
THE GIFT OF LOVE
The greatest gift a father can give to his little girl, aside from love, is to be an example of how she deserves to be treated: like a queen.
The deep connection between mother and daughter is sacred and the child will often look to her for advice when it comes to female matters, which is perfectly natural.
POSITIVE REINFORCEMENT
Children are impressionable, and they often learn a lot of things outside of the house, even more so than inside, but what goes on between those walls can be invaluable.
Nowadays, young people seem to have forgotten what love is and treat it as a superficial concept; so, as a father, a man can positively influence his daughter by loving and caring for his wife.
ALWAYS A FAMILY MAN
Every little word, every little gesture is important and will make a difference: a smile, opening the door for her, listening to her, building up her confidence, praising her accomplishments, being there for her whenever she needs.
Those are just some of the few examples that can have an impact on the way children see how love really is and not how it is often portrayed in movies and TV shows.
A FATHER'S LOVE
His daughter will see how her father treats his wife like she's the only woman in the world and she will wish to be treated the same. She will have a standard for life, and that is worth more than anything in the world.
But parenting also involves interaction between father and daughter, and playtime is just as important. Seymore Harrison Jr., a dedicated father from Georgia, showed how tight the bond he shares with his daughter, Charity Joy, is.
The two went viral after Harrison and Charity joined forces in an unforgettable rending of "Redbone" by Child Gambino, all while on their way to sell Girl Scout cookies.
Please fill in your e-mail so we can share with you our top stories!