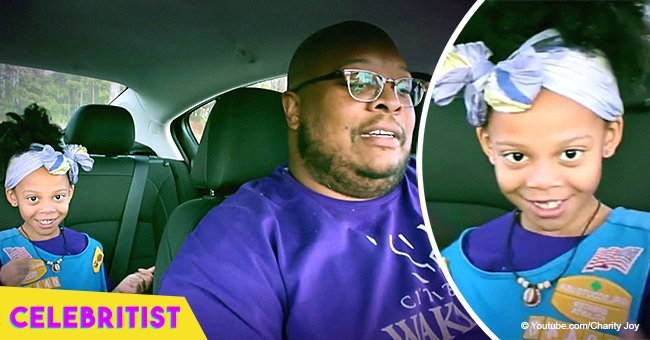 Dad-daughter duo steals hearts with their viral Girl Scout cookie video

Like most Girl Scouts, Charity Joy wanted to sell her cookies, but her father Seymore Harrison Jr. decided to take an unusual route. He teamed up with his six-year-old to recreate a popular song, and their video has left the internet in awe.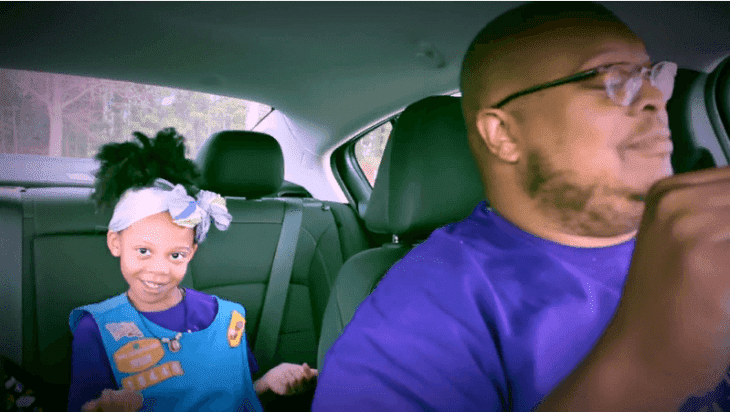 YouTube/Charity Joy
Filmed in Harrison's car outside their Georgia home, the clip begins with father and daughter bopping their heads to the sound from the stereo. "This is some good cookie-selling music right here," Harrison announced as the instrumentals of Childish Gambino's "Redbone" becomes distinct.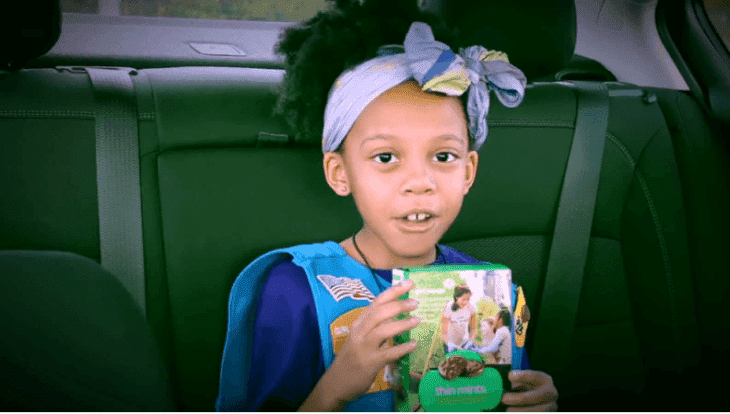 YouTube/Charity Joy
Little Joy is in the back seat, wearing a Girls Scout vest and surrounded by her box of cookies. She starts off the song with custom lyrics as she holds up each box up one after the other.
"Thin Mints, you wanna order some before it's too late. We also got Trefoils and they taste great. Tagalongs will make you feel fine…"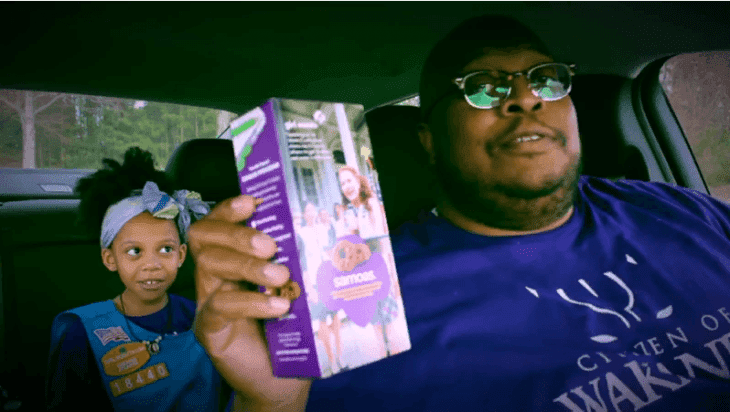 YouTube/Charity Joy
She is then joined by her singing partner dad who also advertises his daughter's goods. Their beautiful collaboration will have you going "Awww" as they sing:
"Samoas are coconut cookies with caramel. You wanna get them now because they're gonna sell. I promise it is worth your time. If you want 'em, you can have 'em. If you need 'em, you can buy 'em, oh! If you want 'em, you can buy 'em."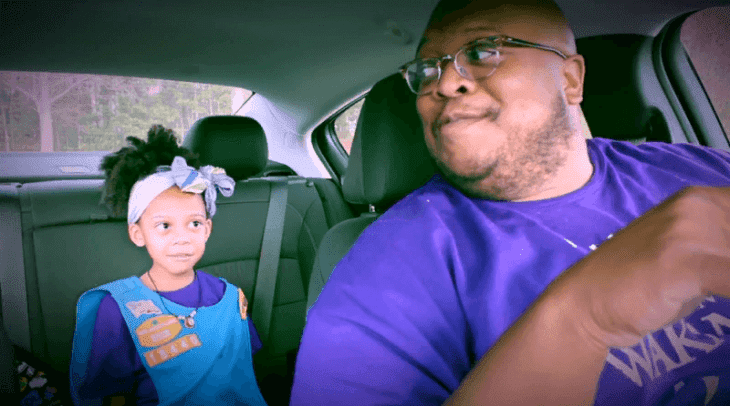 YouTube/Charity Joy
They finish their rendition by asking viewers to "stay woke" and "buy these cookies."
The adorable video was uploaded in February and has been viewed almost 300,000 times. Harrison told ABC News they had no idea the reaction would be huge.
"She did this," he said. "I just wanted to be supportive. It was just a song that we both like, and she decided to put cookies in the song. We are so surprised. We had no idea it would go that far."
Their teamwork paid off because Joy ended up selling over 3,000 cookie boxes when she initially planned to sell 1,300. Her mom, Patrice Harrison, told The Daily Meal the sweet reason for Joy's 1,300-goal:
"She set her goal for 1,300 and placed it on her vision board because that gave her a trip to Disney. She had been to Disney this past summer but I became extremely ill while there and was hospitalized and my husband was out of town so she wanted to reach her goal to go as a family."
A DADDY-DAUGHTER DUO AND THE POWER OF HUGS
Another daddy-daughter duo that has become an internet favorite is Popiando Vazquez and his baby girl, Tiara.
A video of Tiara getting a healing hug from her father went viral last year with over three million views, and Vazquez explained:
"My shorty got sense and logic just sometimes needs to express herself with wordplay that I'm unfamiliar with! Sometimes these women just need a hug!"
Please fill in your e-mail so we can share with you our top stories!