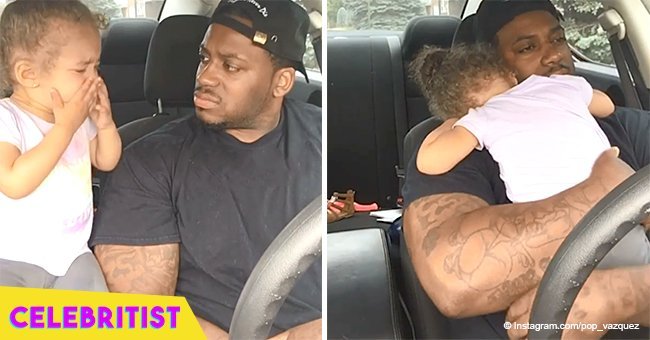 Father-daughter duo proves that hugs have healing power in adorable video

If you ever thought hugs don't mean much, this touching father-daughter moment will prove you wrong. Two-year-old Tiara tried talking to her father, but all she could muster were tears.
Doting dad, Popiando Vazquez was filmed consoling his upset baby girl. Tiara looked like she needed to tell her father something but couldn't calm down long enough to do so.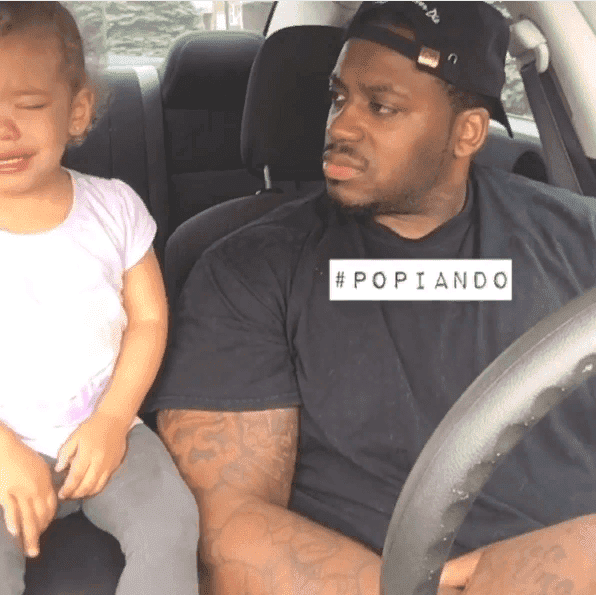 Instagram/Pop_vazquez
The video starts with Popiando asking "Why didn't you tell me? You should have told me." Tiara begins to speak, but it only ends in more tears.
Probably exhausted, the adorable tot rests her head on her father's shoulder for a while before saying,
"I want some mommy."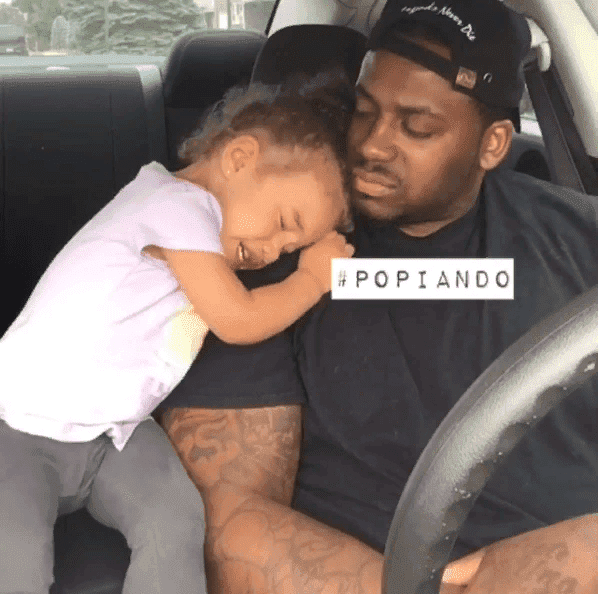 Instagram/Pop_vazquez
Her father tells her "I want some mommy too" and continues to ask why she's crying. After it dawns on him that his princess was probably not in the mood to share, Popiando asks the question that does the trick:
"You want a hug?"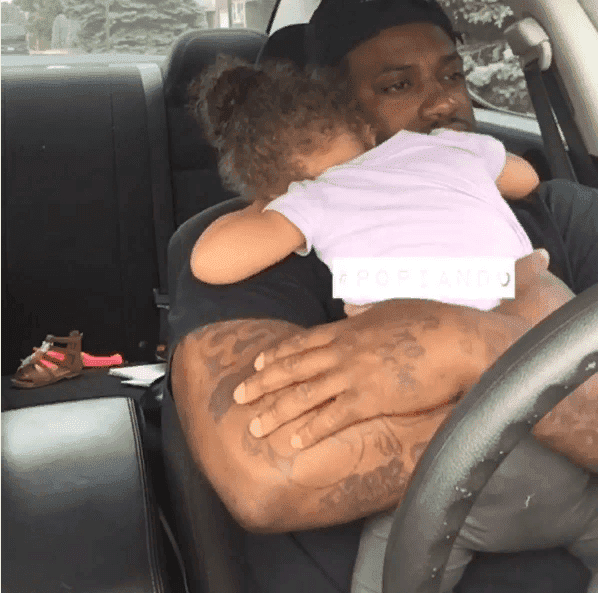 Instagram/Pop_vazquez
Tiara wastes no time in saying yes and going in for a hug. She also learns a valuable life lesson when he tells her "Don't let them see you cry, ok?"
Popiando shared the video on his Instagram page and the in less than a day, the clip garnered more than one million views. Currently, the emotional exchange has been viewed more than three million times and has over 10,000 comments.
"Stop trying to figure your #wcw out all she really wants is a hug son! #word! #popiando the #wcwwhisperer my shorty got sense and logic just sometimes needs to express herself with wordplay that I'm unfamiliar with! Sometimes these women just need a hug!"
Popiando, who is an Uber driver, told FOX 5 that he keeps his phone camera rolling while driving and the device has helped capture many sweet moments with his daughter.
So there you have it. A hug is not just a hug. It's so much more.
THE PERFECT ASSISTANT FOR DADDY
In another beautiful father-daughter moment documented on the internet, three-year-old Linda Culpepper gave her dad a step-by-step guide as the latter styled her hair for school. You can watch Linda and her father's viral video below:
Please fill in your e-mail so we can share with you our top stories!