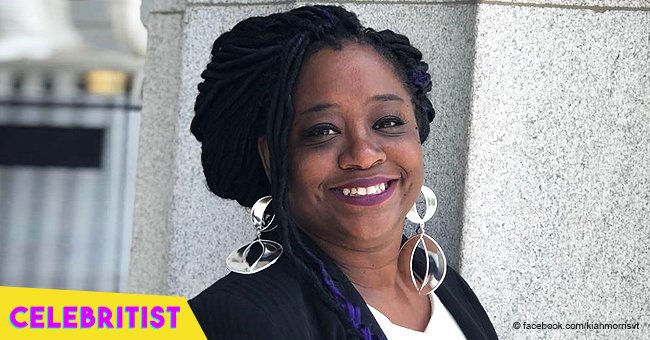 The only black woman in Vermont State House resigns after ongoing racial harassment
A black female legislative representative is forced to resign from her office due to threats and harassment stemming from racial issues. She filed an immediate resignation just months before completing her term.
Sole black Vermont Statehouse female representative Ruqaiyah "Kiah" Morris has resigned from office just months away from completing her term. The 42-year-old cited racial harassment and her husband's health as her reasons for untimely leaving her post.
Morris, only the second African-American woman to hold a position in Vermont's State Legislature in its history, announced her immediate resignation on Tuesday. In a post on Facebook, she revealed she had originally intended to complete her term as a state representative for Bennington which ends in January 2019. However, due to her husband's fragile condition (he recently underwent an open-heart surgery) and because of continued harassment due to racial issues, she decided to step down from her post.
"I step away now to focus on caring for and supporting my family during this time of transition and ensure our health, safety and well-being are prioritized," she said as part of her statement.
Morris, a Democrat, was elected in 2014 and expressed her disinterest in running for re-election last month.
"I will finish out my term and pass on the mantle at the end of this year," she wrote.
She had told Vermont Edition about her struggles with racist attacks. She cited an instance when her home had been vandalized such as when swastikas were painted on trees near their home which had also been invaded.
She also said the attacks came in waves and have been picking up lately because of election season. However, she refused to go into detail about the harassment and threats she'd been receiving.
Her husband, James Lawton, has been open about the racial harassment their family was under on his Facebook page. Most of them, he says, were social media posts that use foul or racist language and images.
The couple is currently seeking legal measures to protect themselves from further harm. Last month, Attorney General TJ Donovan took over the investigations surrounding Morris' case. It was originally being handled by the Bennington Police Department. However, Morris complained about the way the department was handling the case.
Please fill in your e-mail so we can share with you our top stories!