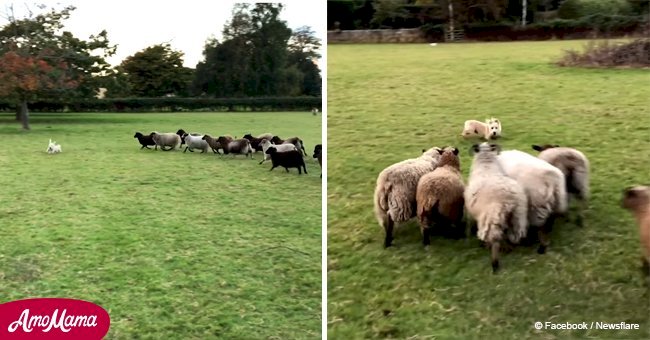 Adorable moment terrier deemed worst sheepdog ever but reportedly the happiest pet in the world
This pooch may not be very good at being a sheepdog, but the internet still found him very adorable.
A tiny dog named Nelson, a Norfolk Terrier cross, thought he was an effective sheepdog but learned the tough way that it was not the case when he tried to herd his owner's sheep.
In the viral video, the sheep can be seen wildly chasing the poor pup as he did his best to run away from them.
Perhaps it was a disaster for the dog, but the hilarious moment earned him a spot in becoming one of the viral dogs online.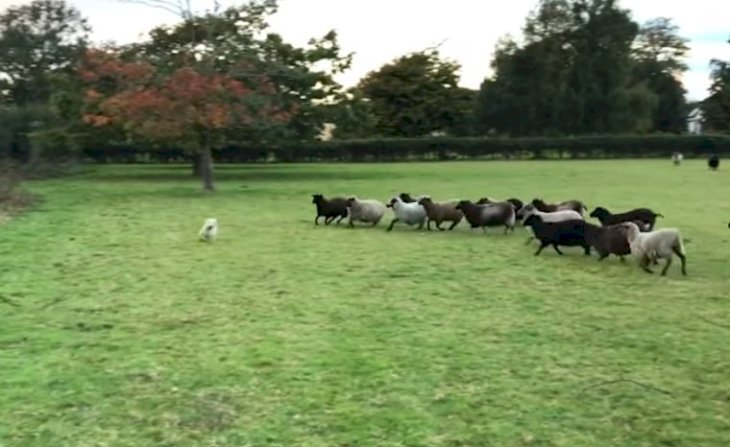 Source: Facebook/ Newsflare
Follow us on Twitter at
@amomama_usa
for more viral stories and videos.
Nelson looked enthusiastic as he wagged his tail while preparing to round the sheep in a field in East Sussex.
At first, it looked as though Nelson was succeeding when he got the flock to huddle together.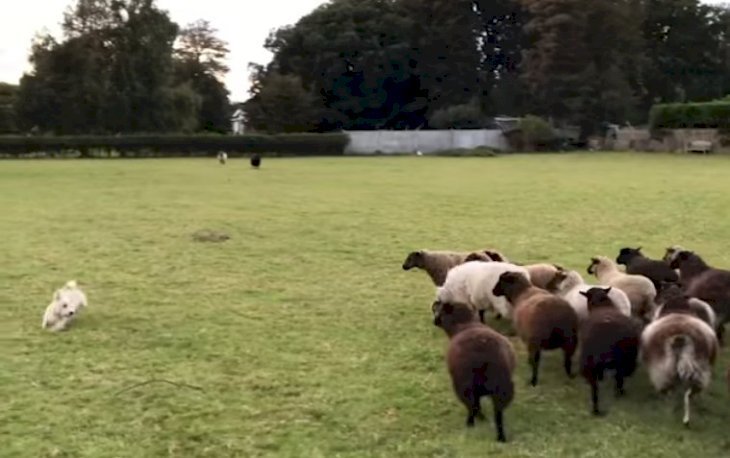 Source: Facebook/ Newsflare
But things took a different turn when the flock decided to defy the tiny dog.
Nelson then went to the left side of the group to give it a second try, but he was surprised when one of the sheep started chasing him.
Instead of running away from the dog, the group decided to chase the already-panicked pooch.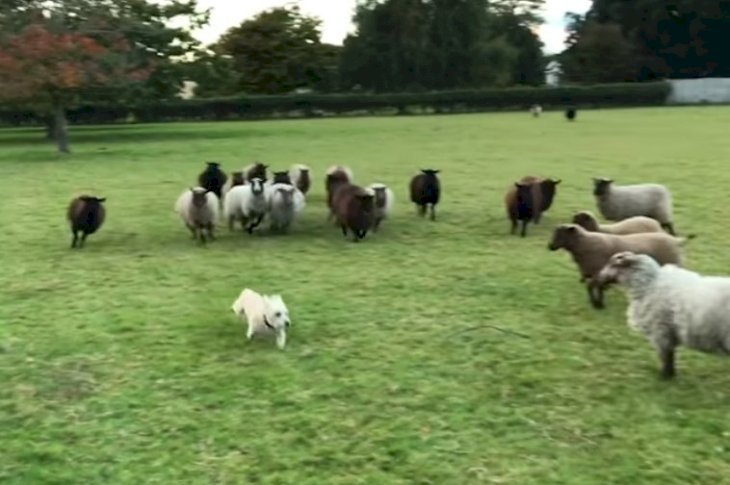 Source: Facebook/ Newsflare
Running around in circles, poor Nelson didn't know what to do as he was being chased around the field.
At one point, one of the sheep almost got caught up to him, but Nelson was able to run further away.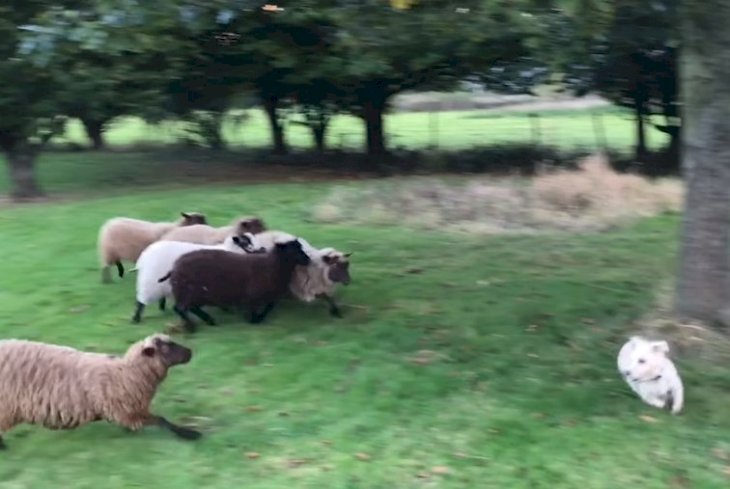 Source: Facebook/ Newsflare
It remains uncertain what the sheep would have done if they caught up with the dog. Still, Nelson surely didn't want to find out as he kept running from the herd.
Sharing the video online, James Bell was amused at how things went down between Nelson and the flock.
"Nelson, a half Norfolk, half 'something else' hound, loves to give sheep a bit of a hurry up. Unfortunately, not as much as the sheep like chasing him!" he said.
In another story, Rosalyn Edwards was shocked when she stepped into her home and found a flock of sheep inside.
Later on, she learned that her young sheepdog had led the herd inside her farmhouse. Read the full story here.
Please fill in your e-mail so we can share with you our top stories!