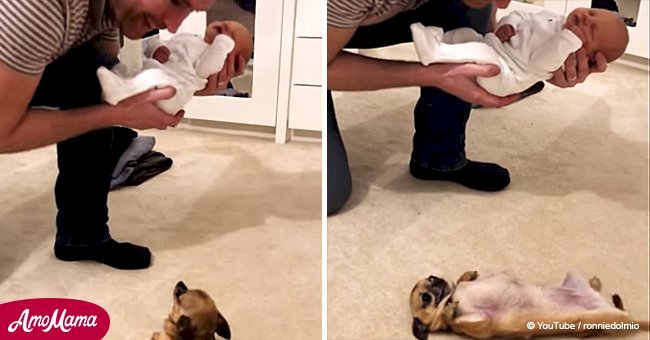 Puppy meets her human baby brother for the first time with an adorable reaction

Social media is invaded day by day with images and videos that thousands of users love to share with their friends.
Without a doubt, animals and children are the weakness of many, and an "awww" escapes whenever we see some of those tender moments that steal our hearts. But when in the scene the protagonists are precisely children and animals together, we just can't help but be moved.
This is what happened with a video that has circulated on the web, stealing the hearts of thousands of users. It is the moment when a chihuahua dog by the name of Quica meets Nicholas, the new baby of the family, who was just 4 days old.
The mother, Yvonne Walsh, 33, recorded the long-awaited moment when her little Quica first saw with her own eyes the baby that she had already noticed from the belly of her human mother. Read more on our Twitter account @amomama_usa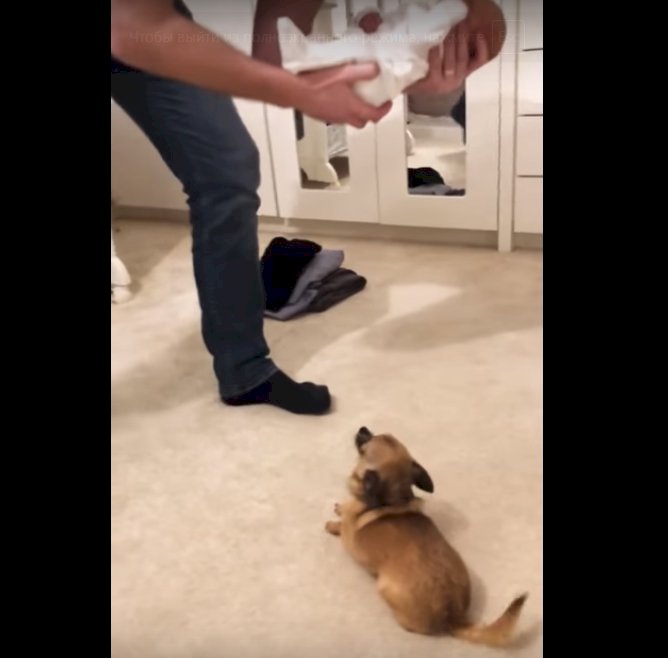 Source: Youtube/ronniedolmio
The tender event took place in Dublin, and you can see in the video how the baby Nicholas was in the arms of his father Eddie, 37, who immediately approached the newborn to Quica to see her reaction.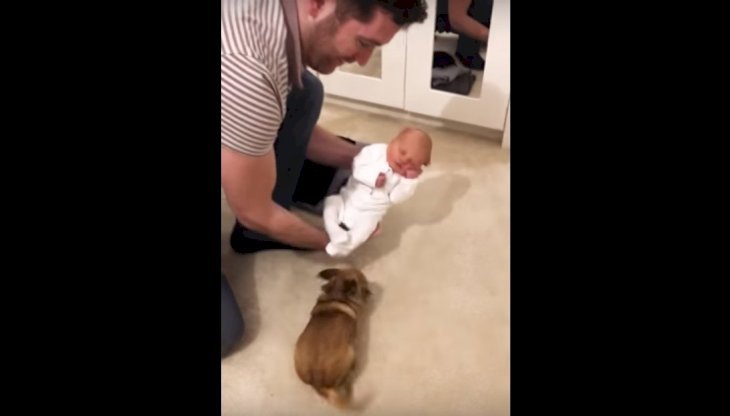 Source: Youtube/ronniedolmio
Do you know that it is often said that Chihuahuas are not the best dogs for children, right? This is because being so tiny they are scared and not too patient with children, especially with those who are a bit "rough" while playing.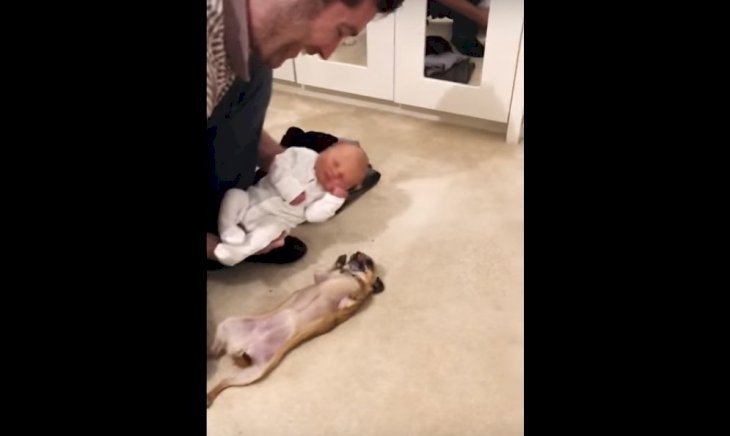 Source: Youtube/ronniedolmio
However, Quica's reaction left them all speechless. Far from being brazen or overly curious, the Chihuahua, who was very excited and happy, immediately turned upside down with her tail moving between her legs.
The scene is so beautiful that it reminded us of another viral video of a white Labrador who meets his human brother for the first time and his reaction is so adorable that it has melted the heart to all the netizens who see it.
Another similar scene is what these owners expected when introducing the new member of the family to their dogs, however, it was not a human baby but a hamster, and the reaction of one of the dogs is so funny that it quickly went viral too.
Please fill in your e-mail so we can share with you our top stories!