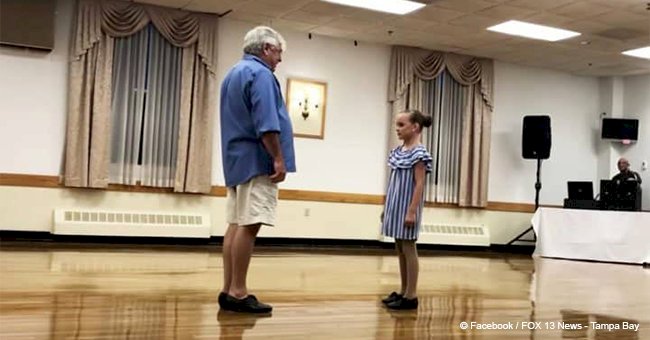 Tap dancing grandfather-granddaughter duo takes internet by storm
The cross-generational pair has a sixty-two-year difference between them, but they stunned Facebook users with their incredible tap-dancing performance.
According to News 4 Jax, 72-year-old Bill Jones is a grandfather to 10-year-old Maeve Jones. The two came together last week to finally show off their moves at Maeve's summer recital.
The video of the pair's inspiring performance was uploaded to the Facebook page of FOX 13 News. It is found below.
Follow us on Twitter for more @amomama_usa.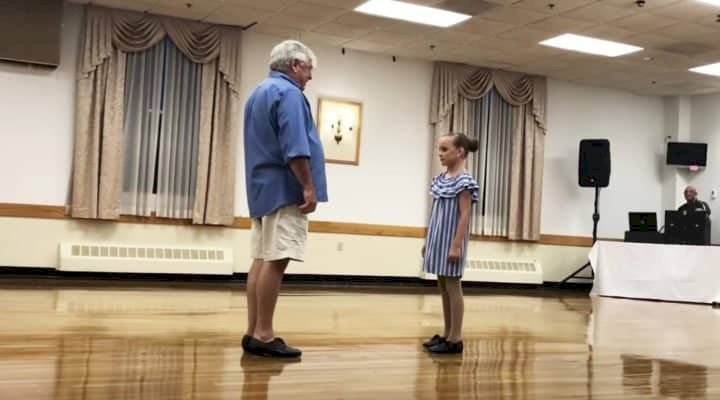 Source: Facebook/ Fox 13
The pair had been working on the choreographed dance for an hour per week for six weeks.
They practiced at the From the Top Dance Center in Reading, Massachusetts.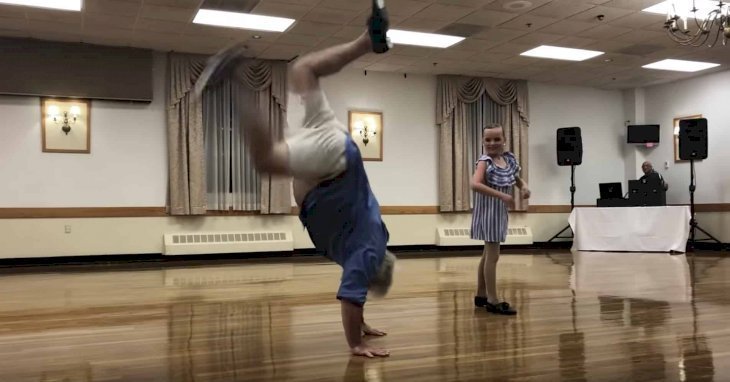 Source: Facebook/ FOX 13
In their performance, you see the young girl hitting all her cues. Jones was also impressive in his performance.
But Jones looks at his granddaughter Maeves now and then to make sure he was on point in holding up his end of the display.
As their grand finale, Maeve did an excellent cartwheel. Then, surprisingly, Bill followed suit. The two folded their arms to conclude the heartwarming display.
Maeves later explained how it happened:
"My mom says my grandfather loves to dance, and I asked him if he wanted to do a tap duel with me, and we did it. And it's amazing."
She described the reactions as "crazy."
The two dancers were invited to be on Good Morning America where they will perform again and melt more hearts of all those watching.
Jaime Casey Jones, Maeves' mother, said that the adorable dance routine was choreographed by Elyse Williamson of From The Top Dance Center.
The video has garnered a remarkable 4.5 million views since its upload last Friday.
Back in 2014, a father-daughter pair also captured hearts when the two took to YouTube to dance to MTKO's "Classic."
Source: YouTube/ Desiree Meloche
The dad, a cowboy-loving man named Joshua, partnered with his daughter Austynn to record the impressive performance that consisted of flips, spins, and even a split from 12-year-old Austynn.
Please fill in your e-mail so we can share with you our top stories!