Sweet viral photos of senior citizens' engagement just proved it's never too late for love
A 70-year-old man discovers love again after spending a lifetime with his wife who passed away. He got engaged to a 67-year-old woman and their inspiring engagement photos went viral.
A senior couple proves it's never too late to say "I do" when they announced their engagement a year ago. The groom-to-be was 70 and his future bride was 67. They even marked the milestone moment with a photo shoot and the result was a viral engagement photo that highlighted their beautiful love story.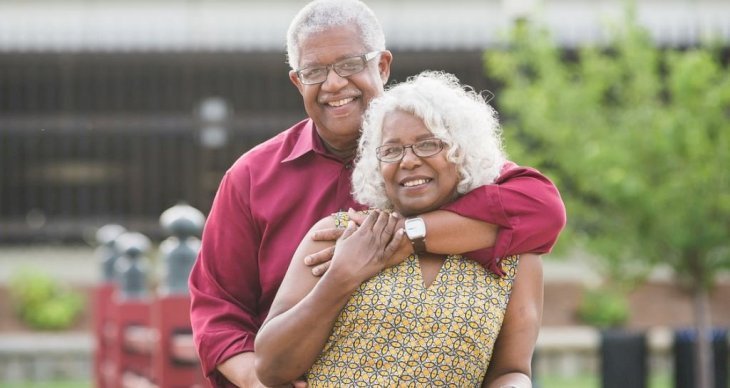 Murphy Wilson was married to his wife Antoinette for 41 years when she died in 2013. Realizing he wasn't built to be alone, Wilson prayed that someone special would come into his life. Little did he know, a woman from his church who he had been eyeing but never spoke to for four years would turn out to be his answered prayer.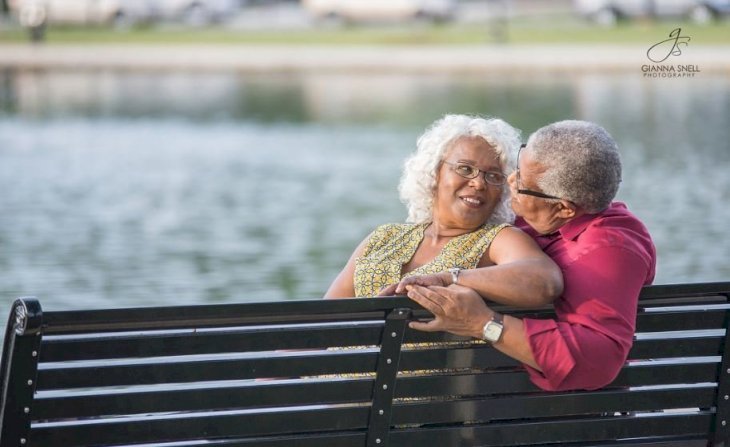 Lucinda Myers who divorced her husband 30 years ago agreed that she and Wilson met for a reason. She said she knew she was attracted to Wilson when she noticed his absence during one of their church meetings. Not one to let the opportunity pass, she approached Wilson the next time she saw him and asked him where he was. Wilson simply responded with a hug that signified their mutual interest in each other.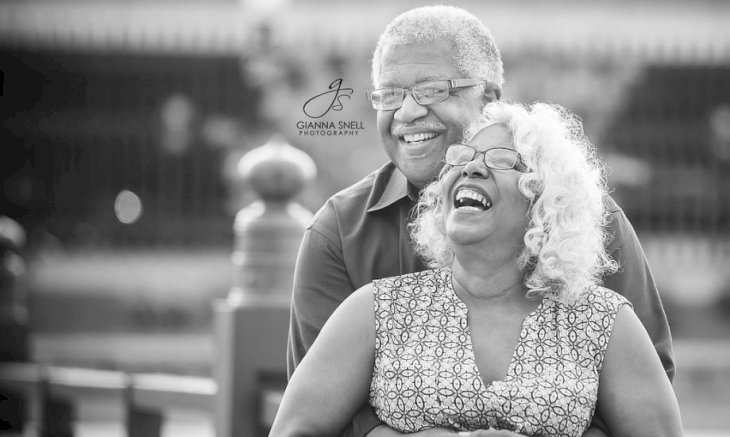 Realizing they didn't have the luxury of waiting longer to tie the knot, they decided to be engaged the moment they knew they loved each other. And because their love was pretty special at their age, they posed for photos to immortalize their engagement. 
The shoot was the idea of Wilson's daughters and it turned out to be more popular than they could ever imagine. The image that went viral featured Wilson holding up a board that said "She Said YES!!!" as his future wife leaned against him with her arm around his waist. The couple had big smiles on their faces clearly excited to spend the rest of their life together. 
Comedian Niecy Nash got wind of their photo and shared it on Instagram. The post received over 35,000 likes. 
Meanwhile, a much older couple had lived a whole life before they met each other and got married. Alvin Mann and Gertrude Mokotoff met at a gym nine years ago and got married last year. Mann was 94 and Mokotoff was 98. Both widowed, they have children and grandchildren from their separate marriages but didn't feel old at all when they tied the knot. The couple proves age is in fact, merely a number. 
Much like Mann and Mokotoff, Jim and Janice Catlin were already in their 80's when they reconnected decades after they met on a school bus in 1947. They married shortly after with Jim feeling like a 21-year-old again kissing his bride on their wedding day.