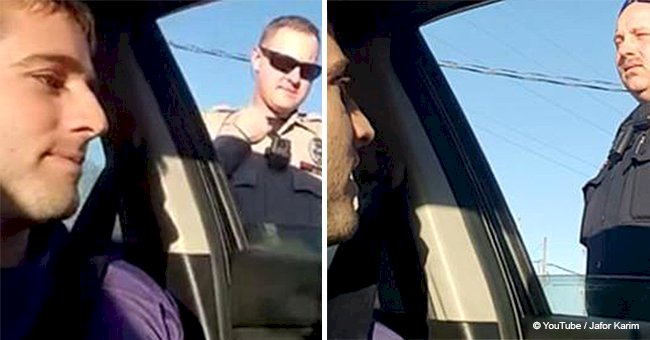 Lawyer moonlighting as a taxi driver caught policeman in a lie (video)
A police sergeant was caught lying when he tried to get an Uber taxi driver to stop filming him. Unluckily for him, the driver also worked as an attorney.
Officer Kenneth Becker pulled over Jesse Bright in Wilmington North Carolina. He and his passenger had just left a drug house according to officers.
They wanted to search and detain his passenger. But Bright saw it fit to record the incident "just in case" anything happened.
He was in his full right to do so. Or so he believed.
When Becker saw that Bright was using his dashcam to capture the incident, he demanded that the driver stop filming.
"Be careful because there is a new law. Turn it off or I'll take you to jail."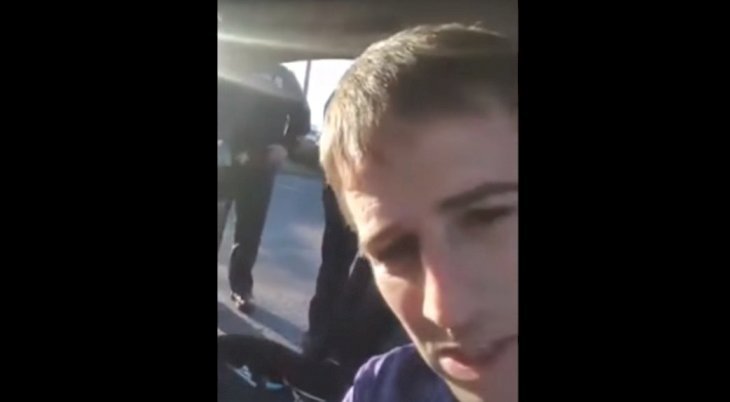 Source: YouTube/ Jafor Karim
But Bright, an Uber driver by day and an attorney by night, was confident in his response.
"For recording you? What is the law?"
"I know the law, I'm an attorney so I would hope I know the law."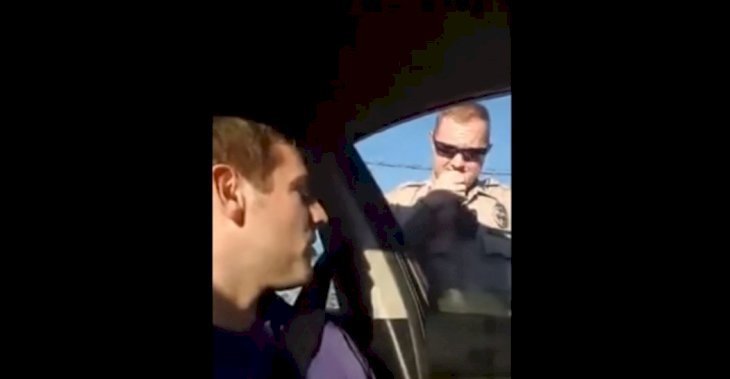 Source: YouTube/ Jafor Karim
Becker couldn't answer. Instead, another deputy came over and agree with the groundless claim that citizens were forbidden to film police officers.
"I've never heard of this law. It must be brand new," Bright retorted.
The officer went on to call Bright a "jerk," then demanded that he exit the car for it to be searched.
Becker also threatened him with sniffer dogs.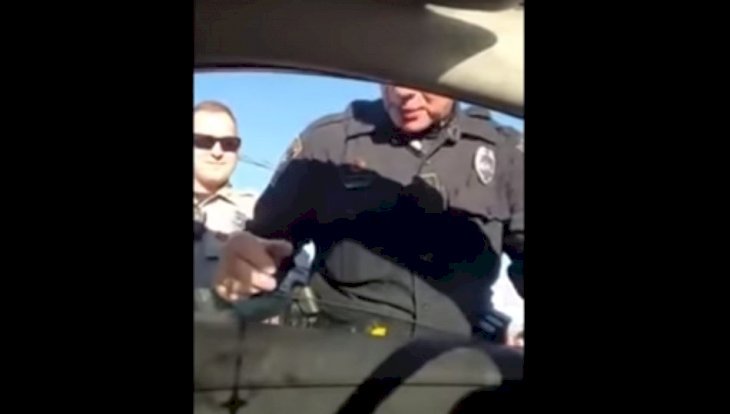 Source: YouTube/ Jafor Karim
After the incident, Bright told WECT that he strongly believed the officers intentionally tried to deceive him:
"They should know, I'm sure they do know, that it's legal to record police."
"I was mainly surprised because one of the officers who was there has had a trial in court with me and so he recognized me. I'd think that once they'd recognized that I was a trial lawyer they would've changed their tone and stopped violating my rights."
Source: YouTube/ Jafor Karim
The officer who initially told the lie, Becker, was subsequently demoted to corporal.
According to CBS News, he worked with the department for 17 years. The five percent pay reduction amounts to a $1.38 an hour cut.
Ralph Evangelous of the Wilmington Police Department made a statement:
"Taking photographs and videos of people that are in plain sight, including the police, is your legal right."

He said: "As a matter of fact we invite citizens to do so when they believe it is necessary. We believe that public videos help to protect the police as well as our citizens and provide critical information during police and citizen interaction."
As recently as August 2018, however, a police department in Harlem released a memo informing officers they could arrest persons who did not refrain from recording inside police buildings.
This came as a result of an Instagram video showing a man berating a sergeant in the same inside the police station.
The debate is ongoing, with some saying that it goes against citizens' First Amendment rights.
Back in August 2017, a trooper was sued by a woman whose dashcam caught the man groping her after a traffic stop.
Patricia Wilson was pulled over for not wearing a seat belt. When she stepped outside as requested by trooper Isaiah Lloyd, he proceeded to conduct, and overstep a body search.
Source: YouTube/ Inside Edition
In a second interaction just three hours later, Lloyd told Wilson, "we need to stop meeting like this."
Wilson said she felt she was being harassed and stalked. The mother of two filed the lawsuit in January 2018. She sued for $100,000.
Please fill in your e-mail so we can share with you our top stories!