Dad filmed by his daughter singing an awesome cover of 'Tennessee Whiskey' in viral video
In true "Carpool Karaoke" fashion, a musician from Texas was filmed singing a classic country song and his talent brought him much attention online, making him a viral star.
Kris Jones is a musician from Fort Worth, Texas, that might be a couple of steps closer to making it big in the music business thanks to a viral video his daughter made of him covering "Tennessee Whiskey" behind the wheel of his truck.
As soon as this man starts to sing to an instrumental track of the song, his talent shows, and his daughter, who filmed herself while holding the camera, can't hide her excitement and admiration for her father's beautiful voice.
As Wide Open Country reported, "Tennessee Whiskey" was written by Dean Dillon and Linda Hargrove, and originally included in an album by the same name by David Allan Coe in 1981. Read more on our Twitter account @amomama_usa
Several artists have covered the tune since then, but it was Chris Stapleton's 2015 version what made the song resurface for a new generation. Stapleton performed the song on that year's CMA Awards alongside pop star Justin Timberlake.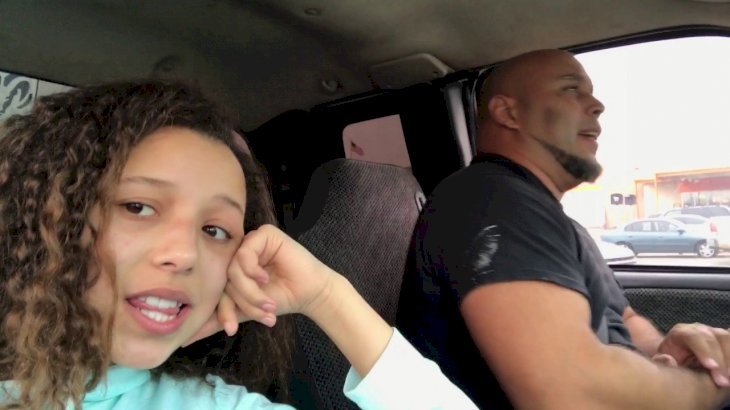 Kris Jones goes viral and makes it to the TV
The video of Jones amazing rendition of the country music hit was shared on YouTube by his daughter, who goes by "Daylafulla," who was 15 years old at the time, and it went on to receive more than 38 million views and 322.000 likes.
Following the video's increasing popularity, Jones and his daughter were invited to The Ellen DeGeneres Show, where the public could learn more about the skilled singer's background.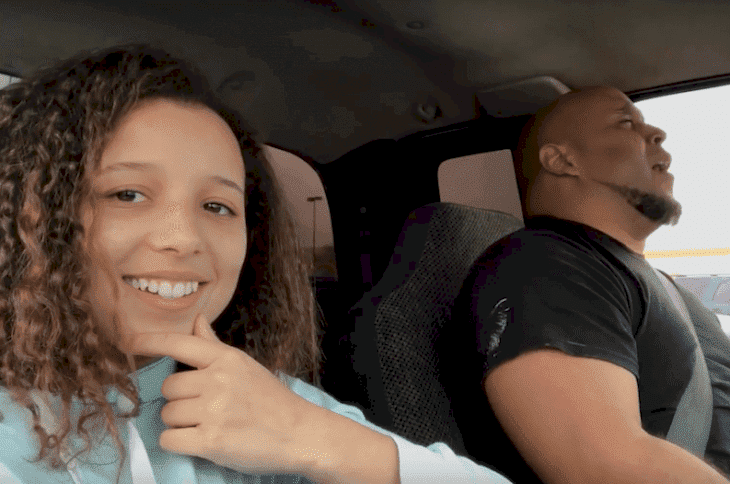 As Jones told the TV host, he started to sing at church when he was 10 years old, and he discovered he loved it and he was very good at it, so he tried to pursue a career in music for years, but had to become a contractor to make a living.
"I pursuit [a career as a musician] for a while. I did several things, and then life happened. I had these kids, my babies needed braces, and so I went to work."
-Kris Jones, The Ellen DeGeneres Show, 2017.
His lovely daughter can sing too
While Jones is the indisputable star of the viral video, many comments from YouTube users are about his teenage daughter, who steals everybody's hearts as she mouths the song and looks so proud for the entire duration of the video.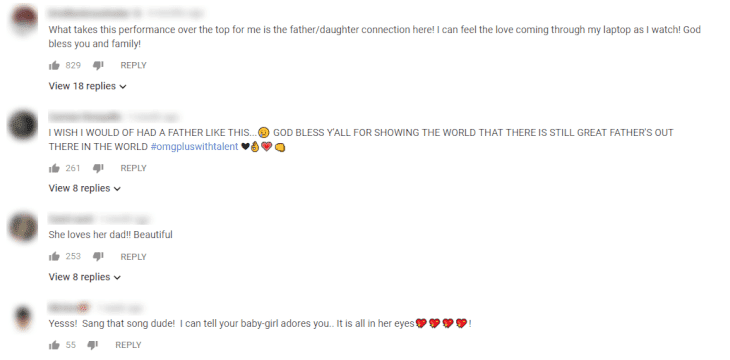 "What a beautiful young lady you are and you glow from within when your amazing daddy sings!!! He truly has so much and talent and very handsome too. The apple don't fall far from the tree. I love you both!" wrote Angelina M.
And it wasn't long before Dayla proved that she actually inherited her father's talent when she shared a video on her own singing "Make you feel my love" by Adele that received more than 36 million views.
There is so much talent out there waiting to be discovered
The Internet has become a platform for people to showcase their talents while they dream of being discovered by the industry, with the hope of starting professional careers in show business.
We know that not every viral phenomenon ends up in a record deal or TV, but unknown talented singers can reach a wide audience on their own and express themselves without having to become world-famous stars.
It is the case for a group of siblings from Utah who perform under the name "T5 Tuatonga." The four siblings (two brothers and two sisters) uploaded their own rendition of "Tennessee Whiskey" to YouTube in April 2017.
The way they harmonize their voices together, and the solo the younger brother performs, made this rendition of the song remarkable, and it has been viewed more than 250.000 times.
While there is much competition, and sometimes, just like it happened to Jones, "life happens," people is sometimes happy enough being heard and their talents to be recognized by netizens who run into their videos, even if they don't end up getting music careers.
Elsie Balawing is a young girl from a remote village in the Philippines that proved what a wonderful voice she has when she covered a very difficult song: "I Will Always Love You."
The song, made popular in 1992 as part of the soundtrack of "The Bodyguard" in the voice of Whitney Houston, was sung with great technique and passion by Balawing, bringing chills to everybody lucky enough to listen.