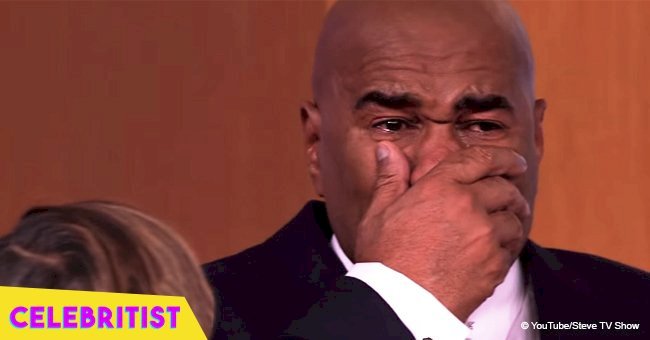 Steve Harvey bursts into tears after seeing his mom's house in video from the 'Steve TV Show'

Steve Harvey, best known as one of the "Original Kings of Comedy" couldn't hold back his tears when the house of his mother was shown in camera.
In one of the episodes of his show, "Steve TV Show," several friends and members of Steve's family got together to surprise the comedian in many different ways as a way to honor him on his 58th birthday.
One of the first things that happened was that his wife, Marjorie Hervey, took over the role of "MC" and coordinated the event. During a segment of the show, a video displaying the host's family and community in his hometown of Cleveland started playing.
The Mayor of Cleveland was one of the people in the group, and he had a huge surprise for Steve.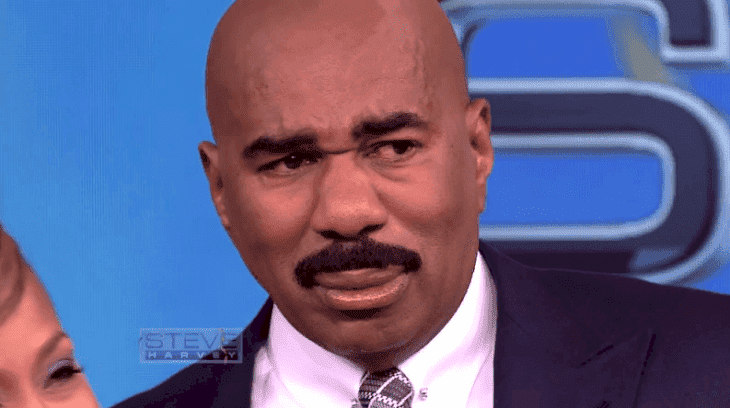 Source:YouTube/Steve TV Show
HONORING HIS CAREER
Not only he declared January 17 as the Steve Harvey Day, but also he named the area where the comedian grew up as the Steve Harvey Way. At that point, the host was fighting back the tears.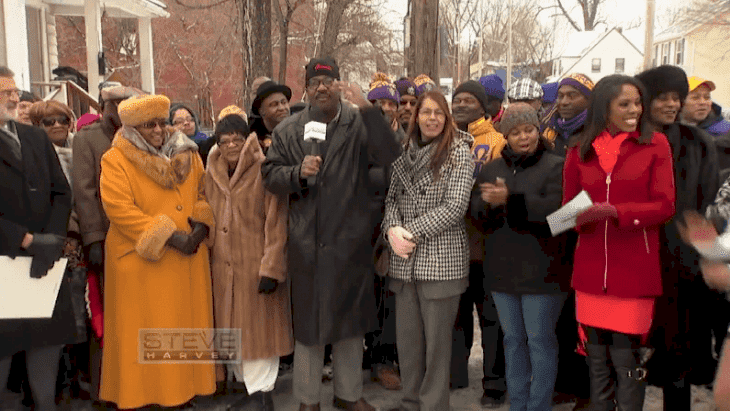 Source:YouTube/Steve TV Show
GETTING ANOTHER SURPRISE
Mona, his sister, came in to tell him how proud their parents would have been of him. She explained that their father would be bragging about being Steve's father and that their mother would be "just shaking."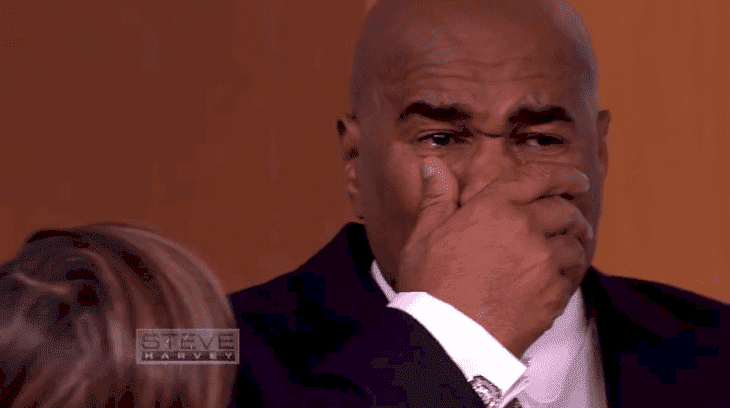 Source: YouTube/Steve TV Show
After some cheerleaders performed for him, the host's college roommate, Ricardo Prude, took over the mic to share some words.
"Hey Steve, I can't think of a more deserving person to have the honor of the street we grew up on named after him. We have been friends for a lifetime. …You're an amazing person, an amazing friend, an amazing brother," pointed out the man.
THE FINAL SURPRISE
He had done his best job not to cry. However, as soon as the street sing bearing his name was unveiled, he let his tears go.
He pointed out that he had learned all he knew about survival on that block and that it was his mother's home, bursting into tears. Later, author and philanthropist Alan Fox made a $200,000 donation to the Steve and Marjorie Harvey Foundation.
STEVE AND MARJORIE'S FAMILY
In an interview the couple had with People, they addressed what they have done to have such a good blended family.
"When you're dealing with a blended family, everyone is coming from a place of broken. We knew this was right. But I just told them, 'Everyone is included. Everyone has access to their parents. Whatever you didn't have before, don't let that interfere with what you can have now,'" admitted Marjorie.
It is fair to say then that Steve's children – Brandi, Karli, Broderick, Wynton – and Majorie's children – Morgan, Jason, and Lori – consider that Steve is their father and Marjorie is their mother.
Please fill in your e-mail so we can share with you our top stories!