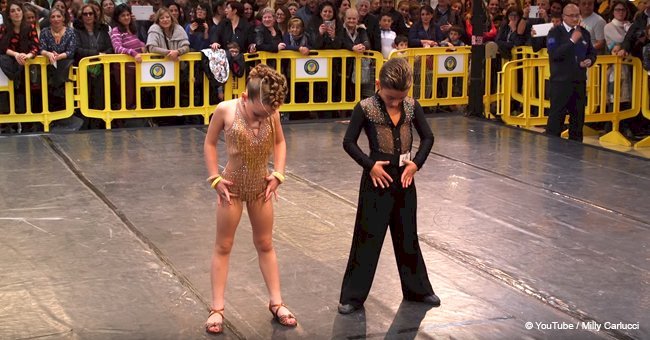 Little dancers melt hearts with a burning hot 'cha-cha' perfomance
Antonio Esposito and Maria Rosaria Dal Monte stunned many online users with their jaw-dropping performance as they displayed fiery cha-cha moves.
It had been years since the pair became partners on the dance floor. Esposito and Dal Monte had been honing their skills while being taught by various dance instructors.
In 2015, they gained online attention when their cha-cha performance became viral worldwide.
With the way they swayed their hips and danced to the beat, it's understandable how much the crowd was amazed by the two children.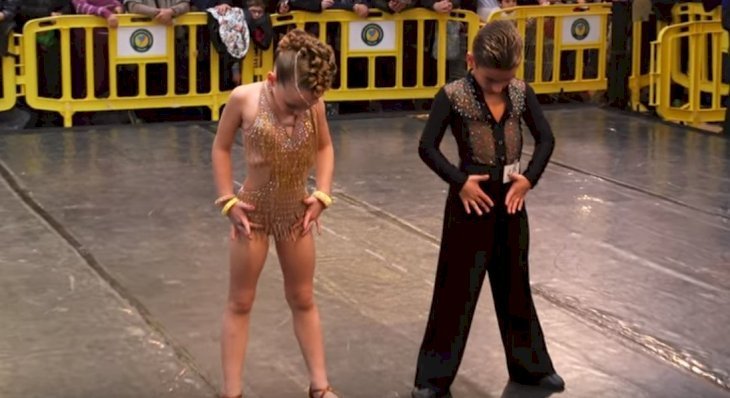 Source: YouTube/ Milly Carlucci
Follow us on Twitter at
AmoMama USA
for more details and updates.
Esposito and Dal Monte were on "Ballando Con Le Stelle," which means "Dancing on the Road," the Italian spin-off of "Dancing with the Stars."
Taking a deep breath before the performance, Esposito and Dal Monte were excited to show the audience how hard they practiced for their routine.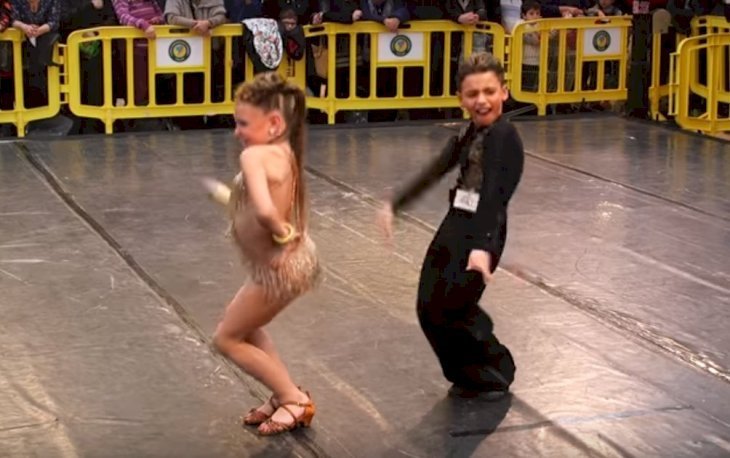 Source: YouTube/ Milly Carlucci
Soon enough, the hit Peter Rodriguez song, "I Like It Like That," played over the loudspeakers.
With great poise, the young pair gracefully dancers danced their way through the song.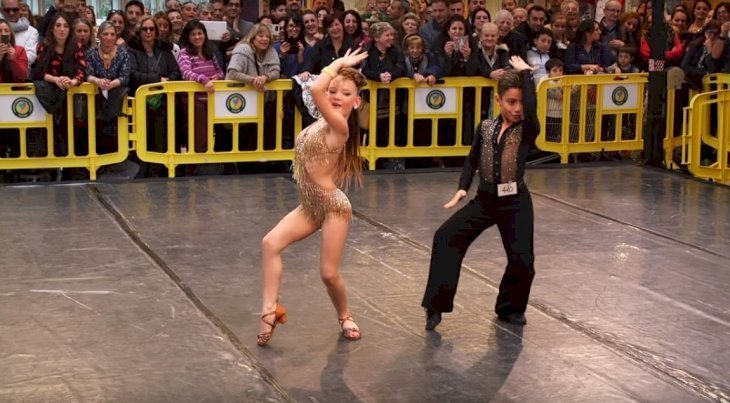 Source: YouTube/ Milly Carlucci
It came as no surprise that the audience was stunned by how skilled Esposito and Dal Monte were on the dance floor.
Wearing a shimmering gold dress, Dal Monte definitely knew how to shake and shimmy along with the beat. As for Esposito, he was right behind his partner and followed her every move with equal grace.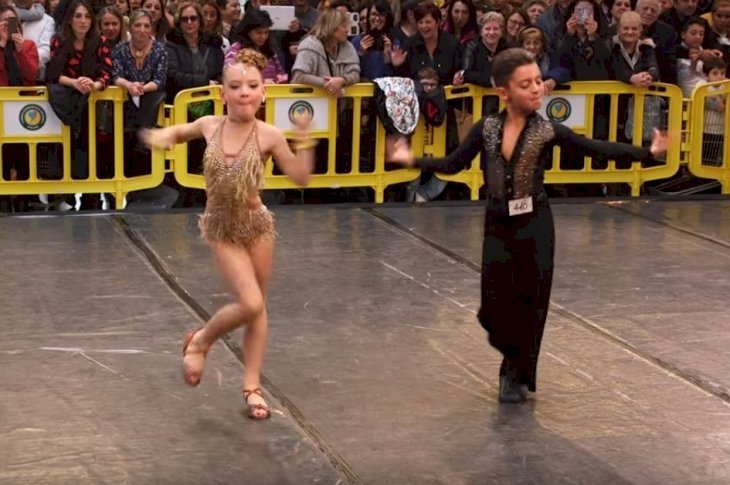 Source: YouTube/ Milly Carlucci
Their facial expressions also contributed to bringing the house down and made them even more entertaining to watch.
Their routine soon ended, and they were met with cheers and applause from the crowd.
At the time, they proved that they deserved the six first-place prizes that they earned through the years they spent dancing together.
Esposito and Dal Monte may still be young children, but it was evident then that they were most likely going to be known for their exemplary dancing skills at some point in the future.
In another viral story, a mother to two sons, Stacey Solomon, challenged her children to an epic dance battle.
Grooving to Drake's famous song, "In My Feelings," Solomon tried to keep up with her sons' moves.
In the end, she admitted having lost to her two boys.
Please fill in your e-mail so we can share with you our top stories!