Contestant leaves 'The X-Factor' judges stunned after a brilliant performance of 'Hallelujah'
The judges, along with the crowd, of "The X-Factor" were blown away by a contestant named Jeff Gutt after he delivered a soulful performance of "Hallelujah."
The singer appeared to be in doubt as he walked out of the stage during his audition on the show. Still, despite how nervous he was, Gutt was determined to share his talent for the world to see.
Apart from flourishing his music career, Gutt chose to audition for "The X-Factor" because he wanted to make his young son proud.
His audition in 2012 was going to be the first time for Gutt's son to hear him sing.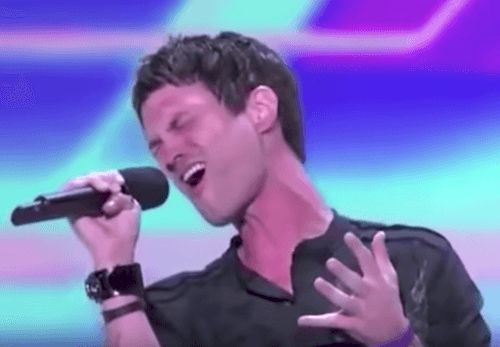 Follow us on Twitter at
AmoMama USA
for more details and updates.
Gutt opened up to judges about wanting to make his son proud of him, and Gut seemed to have left a good impression on the judges.
Although, when he revealed his choice of song, some of them started doubting him.
At the time, Gutt had chosen a difficult but classic piece, which was Leonard Cohen's "Hallelujah."
As soon as the contestant started singing, all of those who doubted him were proven wrong. He sang with all his might, hitting every note perfectly along the way.
His son was seen watching his father sing from the back of the stage. He looked very proud of his father, which probably made Gutt feel that doing the audition was worth it.
By the end of his performance, Gutt was treated with a standing ovation and cheers from the crowd.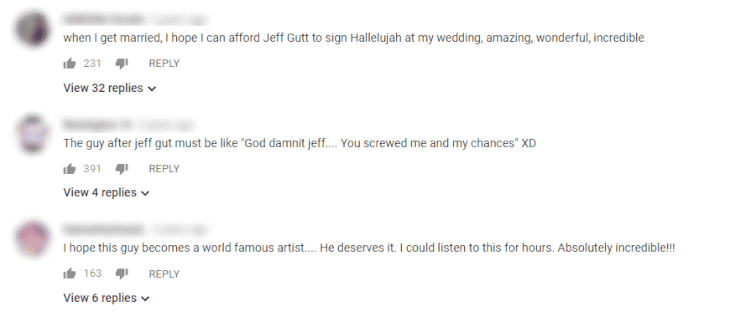 One of the judges, Britney Spears, was seen shedding tears following Gutt's audition.
All of the members of the panel gave great comments, but Simon Cowell, who is known for his cold and stern personality, probably gave the best one.
"I've heard that song a lot. I've sat in this chair a long time, and it was one of the most brilliant auditions I have heard," said Cowell as he spoke to Gutt.
Unfortunately, Gutt did not make the cut after the next round on the show, but he came back for the following season and ended up winning second place.
Meanwhile, the judges at "The X-Factor" have seen countless performances throughout the years. While some are not as good, other performances are purely world-class.
Probably one of the most remarkable auditions on the show was from a 20-year-old girl, who was working at McDonald's but always knew she wanted to be a musician.