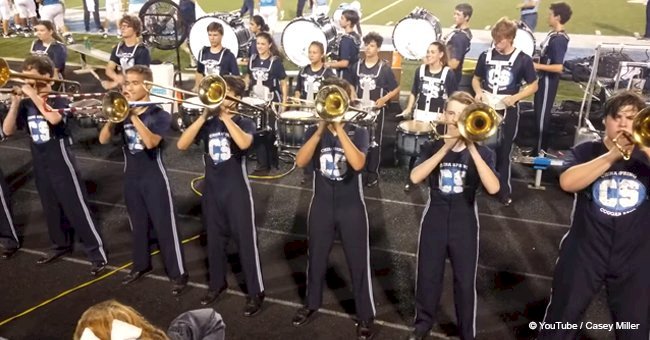 Trombone players left crowd at a loss for words with their stunning professional perfomance
A high school band astounds its audience with its smooth beautifully coordinated performance.
The fans of the China Spring High School football team came to the game to see them score. Instead, they got to witness a trully incredible performance by their high school band.
The trombone players suddenly stood up and executed an astounding choreography as they played.
A clip of was posted on YouTube/Casey Miller on September 7, 2018, and has gone viral with over 600,000 views in 3 weeks.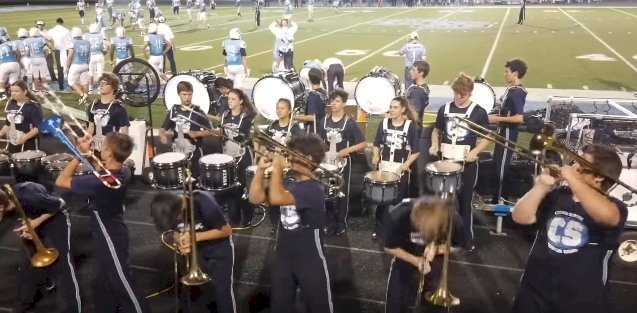 Source: YouTube/Casey Miller
"I play trombone and let me tell you this takes a LOT of concentration and strength to pull this off."
"TROMBONE SECTION SUICIDE ROUTINE"
The trombone section of the Texas marching band practiced for months, and finally nailed a hair-raising routine that has them moving and playing, bowing under the sliders of each other's instruments.
The routine requires split-second timing and is potentially dangerous. A one-second lapse could see a musician struck in the face be the slider of a nearby trombonist's instrument.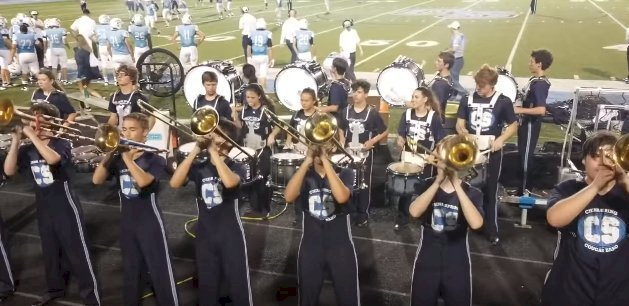 Source: YouTube/Casey Miller
PERFECT TIMING, PERFECT RHYTHM
Trombones have a telescoping slide mechanism that varies the length of the instrument to change the pitch, and it is this feature that makes the choreography the China Spring High School performed so dazzling.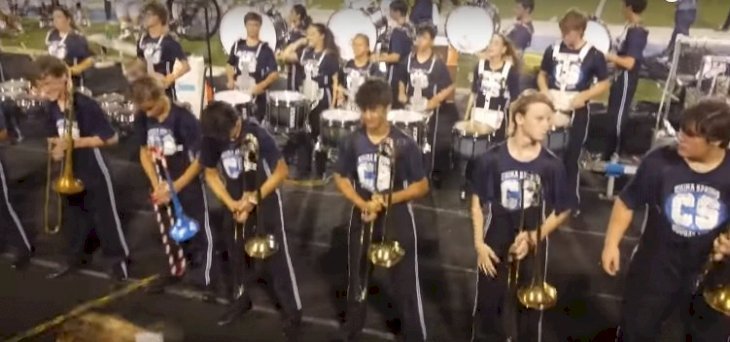 Source: YouTube/Casey Miller
A PRIZE-WINNING MARCHING BAND STRUTS ITS STUFF
Fans of the marching band weren't as surprised as most. The China Spring High School Marching Band has been a feature in the Texas Marching Band State Finals since 1991, and in 2016 placed 4th in the A division.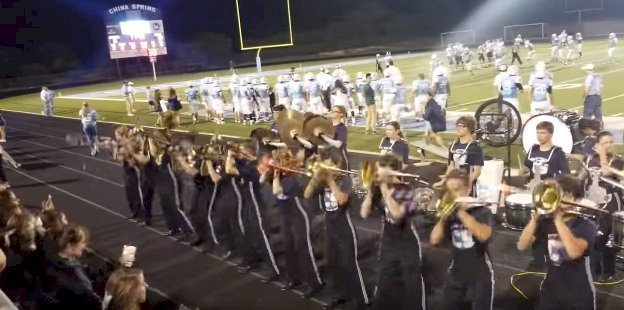 Source: YouTube/Casey Miller
RAISING THE BAR ON MARCHING BANDS NATIONWIDE
With their new routine, The China Spring High School Marching Band may be aiming for the big prize at the 2018 Texas Marching Band State Finals which will be held at the Alamodome, in San Antonio on November 5, 6, & 7, 2018.
ANOTHER TROMBONE IS HERALDING VICTORY
The young man first picked up a trombone six years ago. Barski started to play trombone by chance when he joined the orchestra and saw that all the other kids wanted to play the trumpet.
He played throughout sixth and seventh grade, at first practicing for only about 30 minutes a week. Now he practices on average 5 to 6 hours a day.
His father. David Barski revealed that his son is essentially self-taught. He received some instruction at school but didn't have any individual lessons.
Barski now plays for the PCHS varsity jazz band as lead trombone and the All-State Orchestra.
In a related story, an orchestra stuck at the Geneva Airport by a delayed flight gave an impromptu concert to the delight of their fellow passengers.
Please fill in your e-mail so we can share with you our top stories!