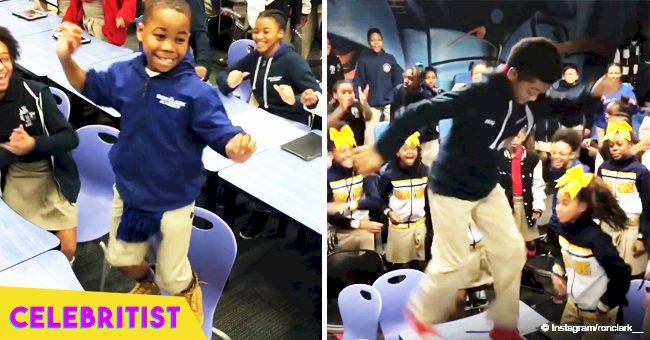 Kids threw epic dance party after learning they would get to see 'Black Panther' in viral video
"Black Panther" has been touted as one of the greatest Marvel movies of all time and these students agree.
Judging from their excitement when they were told that they'll be seeing it the blockbuster film, that reputation is justified.
The 5th to 8th-grade students at the Ron Clark Academy in Atlanta, Georgia, proved to be the ultimate fans as they expressed their anticipation in spirited dance moves.
"Black Panther" hit cinemas earlier this year on February 16, but it was anticipated by fans long before then.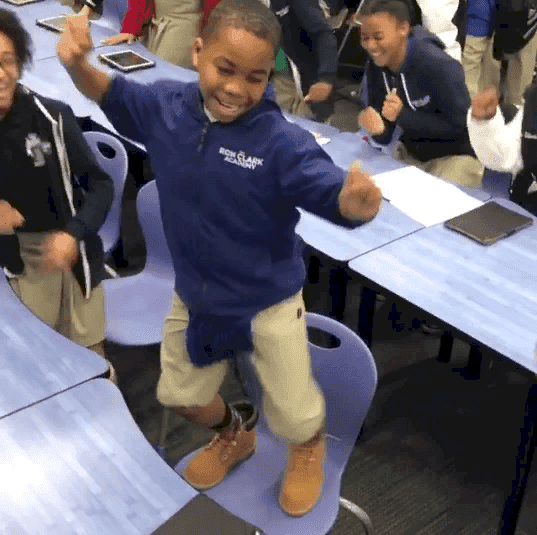 Instagram/ronclark__
On February 2, Ron Clark, the founder of the academy, shared a video of students going wild after being told they would get to see the famed movie.
Several of the kids danced on their chairs and tables, and the entire group chanted a sing-along.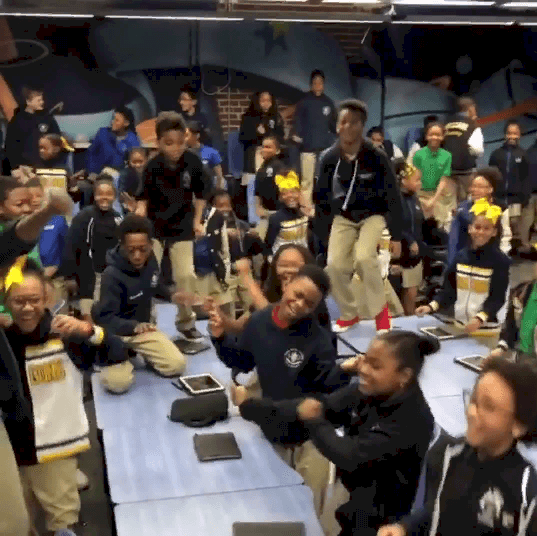 Instagram/ronclark__
Clark disclosed in his caption that the movie trip was a supplement to class lessons on African culture:
"The students just found out we are all going to see BLACK PANTHER! We will have a day of cultural classes, African dancers, historical lessons and then we will all go see the film!"
The school's Director of Curriculum and Instruction, Wade King also shared a similar post on Twitter which caught the attention of "Black Panther" leading man, Chadwick Boseman.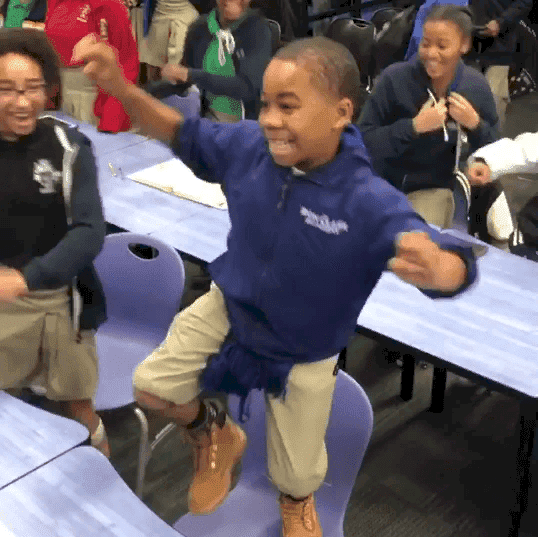 Instagram/ronclark__
Boseman retweeted the video of his little fans, causing more people to see the 119 students from different races and backgrounds.
Black Panther tells the tale of T'Challa, who struggles to balance his obligations as the king of his fictional African country, Wakanda, with his duties as the superhero, Black Panther.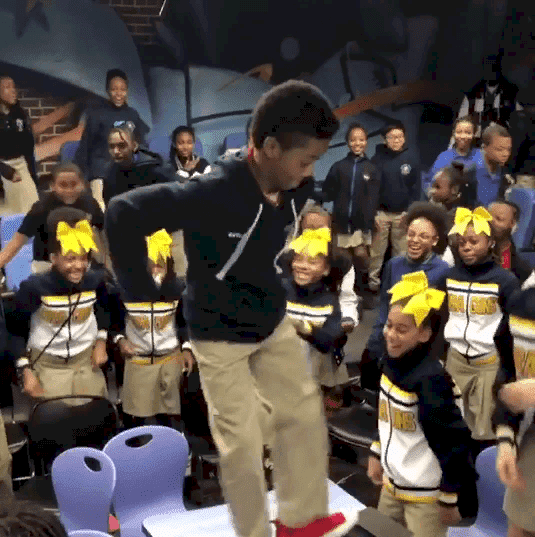 Instagram/ronclark__
The movie received worldwide acclaim for being the first of its kind with a nearly all-black cast.
Meanwhile, students of the Ron Clark Academy were not the only ones to view the Ryan Coogler-directed film. There were multiple efforts to get as many people to see "Black Panther."
Hollywood actress, Octavia Spencer, reportedly bought out a theater to have families and kids in an "unserved community" in Mississippi watch the movie.
An unidentified man is also said to have created a GoFundMe campaign to send 300 kids from the Boys & Girls Club of Harlem to a Black Panther screening.
That campaign ended up raising more than double its goal.
"Black Panther" eventually broke numerous box-office records and won many awards, including the MTV Movie & TV Awards' "Movie of the Year."
The excitement of the Ron Clark Academy students brings to mind the heartwarming story of 10-year-old Michael Mack Jr who was surprised with a Wakanda-inspired prosthetic leg.
His mother contracted a tattooist to make Michael's new leg exceptional, and when Michael recognized the famous black superhero, his reaction was priceless.
You can read Michael's full story here.
Please fill in your e-mail so we can share with you our top stories!