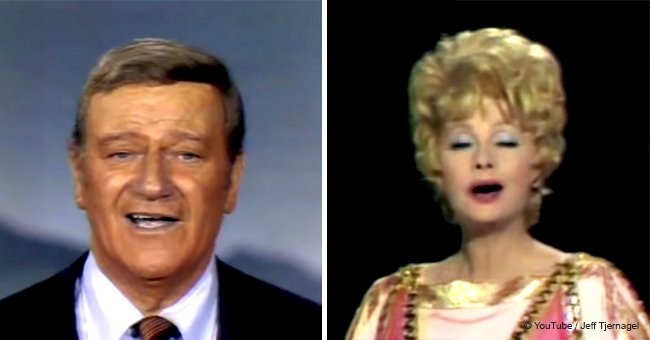 Iconic video of John Wayne and all your beloved actors performing 'God Bless America'
John Wayne, an American actor, is the epitome of a patriotic citizen. The Duke lived his entire life as a proud American and he wasn't afraid to show it.
In 1970, Wayne put together a variety show devoted to a celebration of USA's history. The star-studded tribute will last lifetimes.
In the clip, stars sing the famous anthem, "God Bless America." Their expressions reflected pride and confidence. The video is found below.
Follow us on Twitter for more @amomama_usa.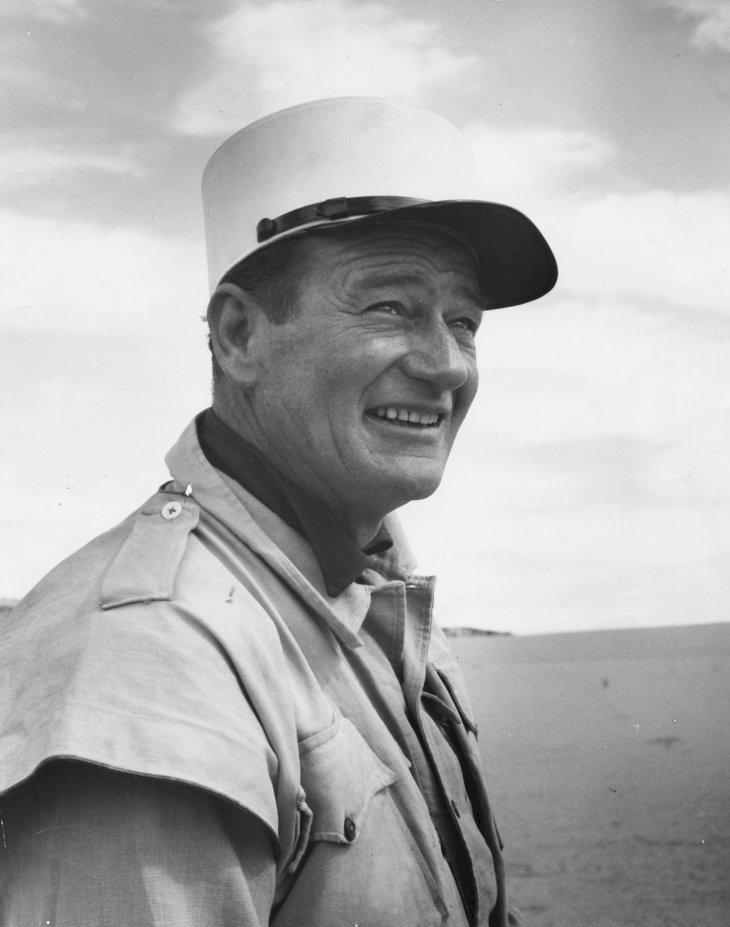 Source: Getty Images
The legendary celebrities who participated in the video included Johnny Cash, Lucille Ball, Dean Martin, Phyllis Diller, Glenn Campbell, and Bing Crosby.
The movie star who made it all happen was known for his intense American pride. He even took the time to break down the Pledge of Allegiance.
He wanted to remind Americans of the true meaning of the words which they say before the start of school every day.
The variety show had first aired as "Swing Out, Sweet Land" on NBC. It's Amazon purchase description explains:
"Lavish and thoughtful timepiece of 20th-century television and entertainment, presenting a parade of legendary stars in a humorous and hopeful celebration."
The series came about as a result of protests regarding Vietnam. It further showcased how, even at that time, people started pushing aside the idea of showing patriotism and there was a need to resurrect it.
Now, patriotism is a mainstream idea and is regularly displayed by Americans in their daily life, abroad and locally.
Source: YouTube/ Jeff Tjernagel
Singers as young as seven years old are invited to huge stages to sing the acclaimed "Star-Spangled Banner" at various sports games.
Take Malea Emma Tjandrawidjaja who performed the song just last month at the StubHub Center in Los Angeles.
She opened for a game between the L.A. Galaxy and the Seattle Sounders. The Sounders beat their components at three to zero in the match.
Source: YouTube/ Major League Soccer
The young girl, however, took home a mighty win as she got to show off her incredibly powerful vocal cords before the big game.
And back in October 2017, another youngster, Darci Lynne Farmer, belted out her own version of the song as well.
The "America's Got Talent' season 12 winner performed at Taft Stadium in Oklahoma City, Oklahoma ahead of an OKC Energy FC soccer game.
Normally performing with her mouth closed for her famous ventriloquist acts, Farmer was able to display her full range of talent sans puppets at the game.
Please fill in your e-mail so we can share with you our top stories!