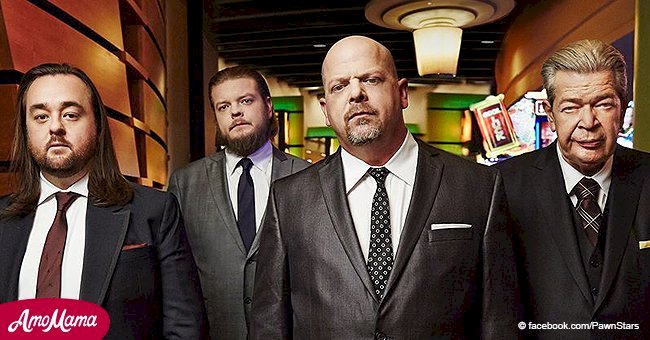 8 biggest 'Pawn Stars' payouts to date
If you have ever wondered how the reality show "Pawn Stars" ended up on the History Channel, the answer is to be found below.
Some of the biggest payouts on the show were made to customers who had valuable pieces of history to sell. The trick is to pick up the real from the fake, and this Las Vegas store has no qualms about asking for expert advice.
Here are some of the biggest payouts they have made so far:
8. DUTCH EAST INDIA TRADING COMPANY SHIP BELL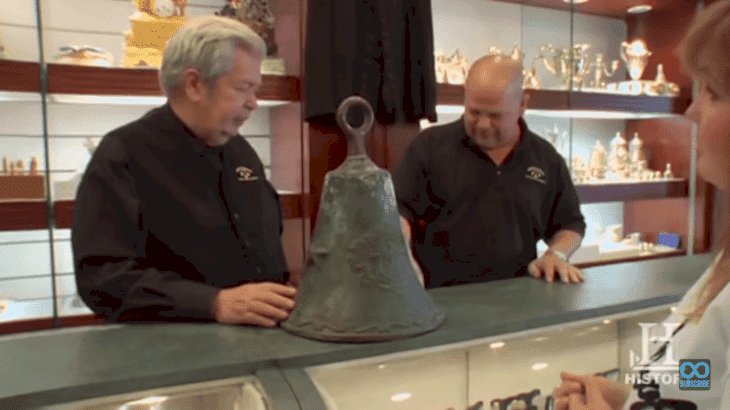 YouTube/Looper
A woman brought the bell into the shop after considering selling it in a yard sale for a few dollars. Richard "Old Man" Harrison didn't think it was the real thing and called in an expert to verify that it was just a well-made reproduction.
But the expert confirmed that the bell was an original from a shipwreck dated 1602 and was worth around $15,000.
7. SPANISH FLEET GOLD COIN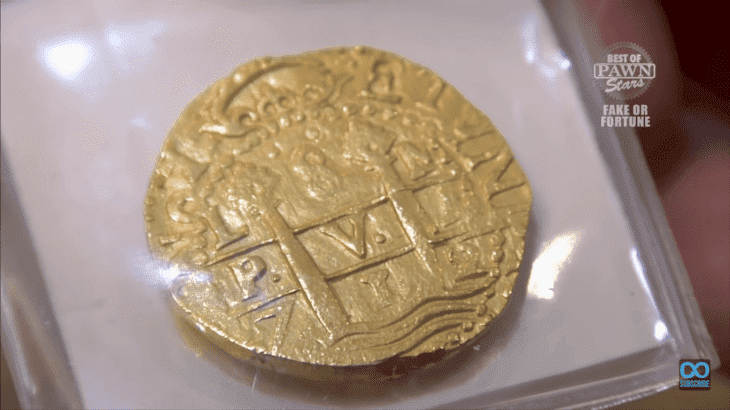 Source: YouTube/Looper
In 1715, a Spanish fleet laden with gold pesos sank off the coast of Florida. A customer came in with a shiny gold peso he had inherited and Harrison thought it looked too new to be an original coin
But the expert confirmed that the coin was an original from the shipwreck and worth around $18,000.
6. JOE GREENE'S OLYMPIC MEDALS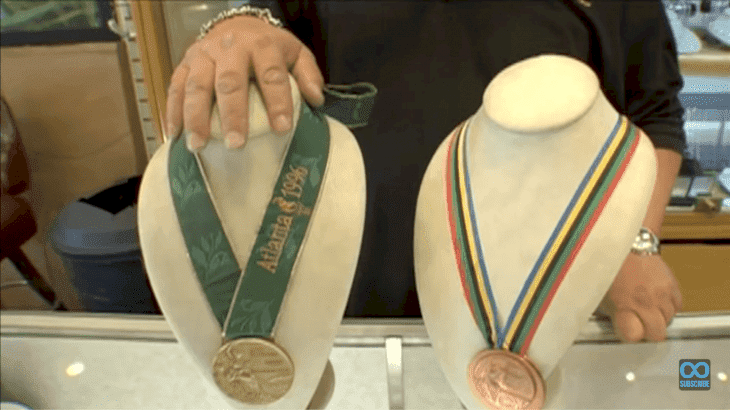 Source: YouTube/Looper
Olympic long jumper Joe Greene competed in the 1992 Summer Olympics winning a bronze medal in the long jump. He competed again in the 1996 Summer Olympics and won another bronze.
Greene approached "Pawn Stars" with his medals when he needed to make some quick cash. After Rick reportedly assured Greene that he would never sell the medals, he set a price on them anyway.
Greene's1996 Olympic bronze medal was available for auction on eBay in 2008.
5. ORDER OF THE WHITE EAGLE MEDALLION
Source: YouTube/Looper
A man picked up a medallion for 75 cents at a yard sale and sold it for $6,000. The medallion was dated back to the occupation of Poland and the store resold the medal for $30k.
4. BOOK OF MORMON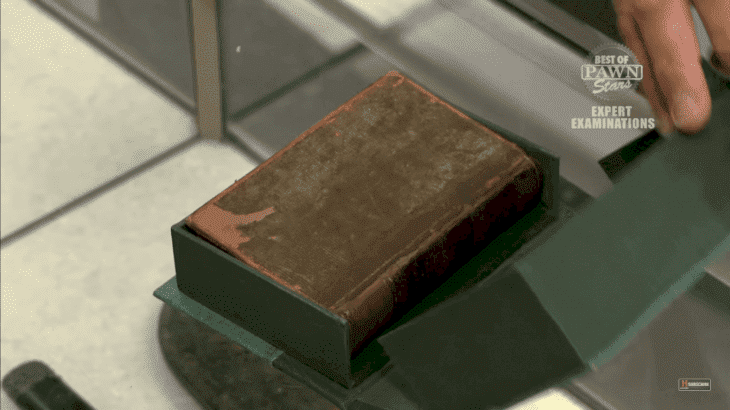 Source: YouTube/PawnStars
This fifth edition copy of the Book of Mormon dated 1842 was appraised at $40,000 by a rare book expert, who reported that there are only 500 such books in existence today.
What made the book so important that its price is so high is that Mormonism is not just a religion but a part of American history. The client eventually agreed to $24,000.
3. SPANISH SHIPWRECK GOLD BAR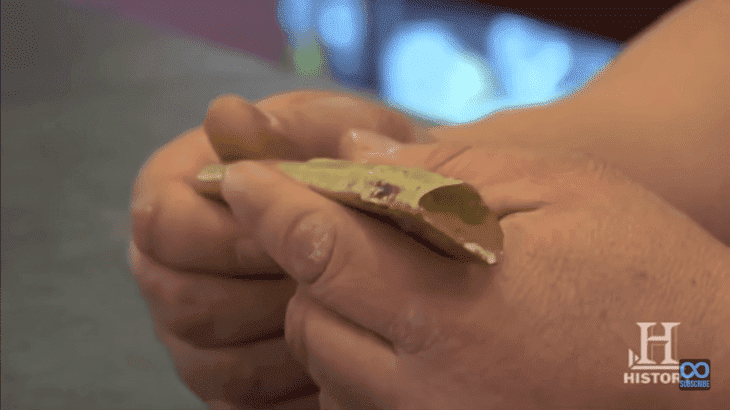 Source: YouTube/Looper
A gold bar was found amongst a man's late grandfather's personal belongings. The gold itself was worth at least $24k, but after an expert appraisal determined the bar to be from a 1554 Spanish shipwreck, the price doubled.
2. PATRIOTS SUPER BOWL RING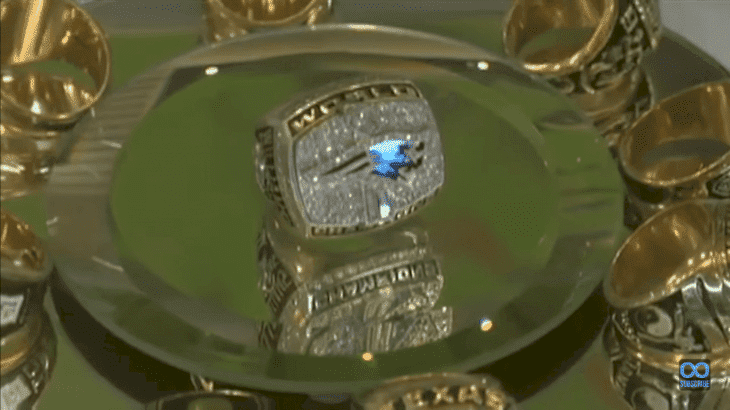 Source: YouTube/Looper
Brock Williams sold Rick Harrison his Super Bowl XXXVI ring for $2,000. The ring is made out of 14-karat white gold and is encrusted with 143 diamonds, plus garnets, and sapphires.
Harrison refuses to sell the ring unless he gets a ridiculous offer of around $100k for it. It seems he just likes having it in the store on display.
1. JFK's CIGAR BOX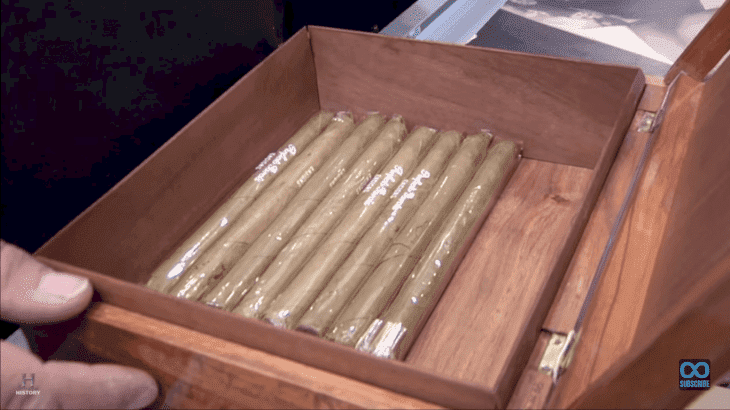 Source: YouTube/Looper
John F. Kennedy's cigar box, the one that actually sat on his desk in the oval office, was purchased by the store for $60,000. To compare, a similar box went for over half a million dollars in resale price.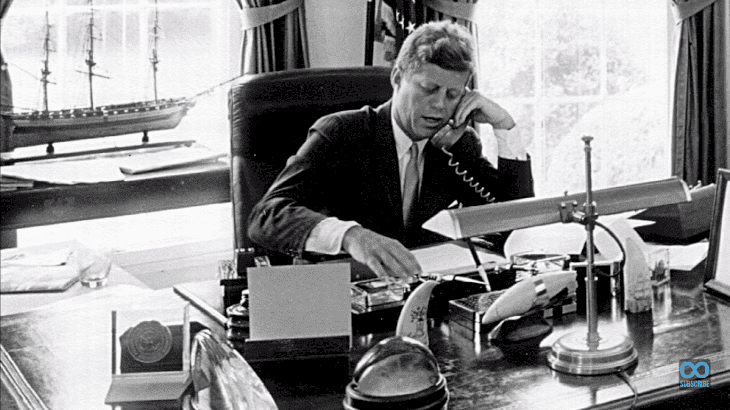 Source: YouTube/Looper
Which of these episodes did you watch? And would you like to own any of these heirlooms?
Please fill in your e-mail so we can share with you our top stories!