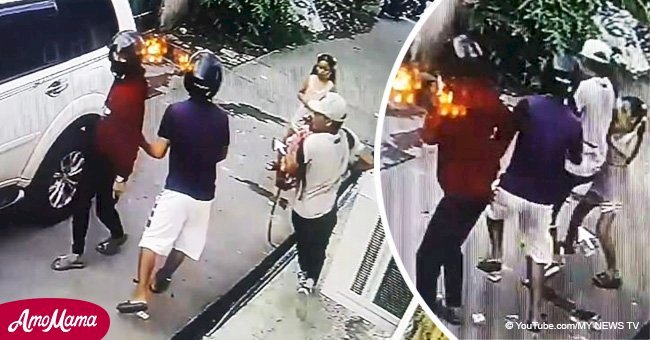 Brave girl sees gunmen robbing her father and tackles them with just her bare hands
An eight-year-old girl name Brielle Minia Alba tackles one of the armed men that were robbing her family and their house.
The incident took place in Cavite, in the Philippines, and now the little girl is being regarded as a hero even though the robbers managed to escape with the money.
As reported by the Daily Mail, Brielle ended up in the hospital with a few injuries after attempting to stop the men from fleeing the scene.
Follow us on our Twitter account @amomama_usa to learn more.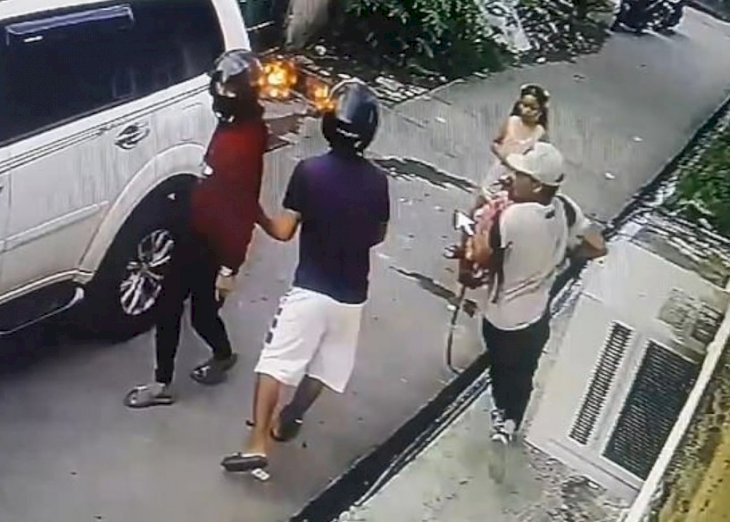 Source: My News TV
A FRIGHTENING EXPERIENCE
It almost seems impossible but, despite her young, age, Brielle didn't hesitate when she saw he father being held at gunpoint by three masked men.
The patriarch of the family was mugged as soon as he got home, and while three robbers made sure to keep him in place, a fourth one went inside to sweep up some values.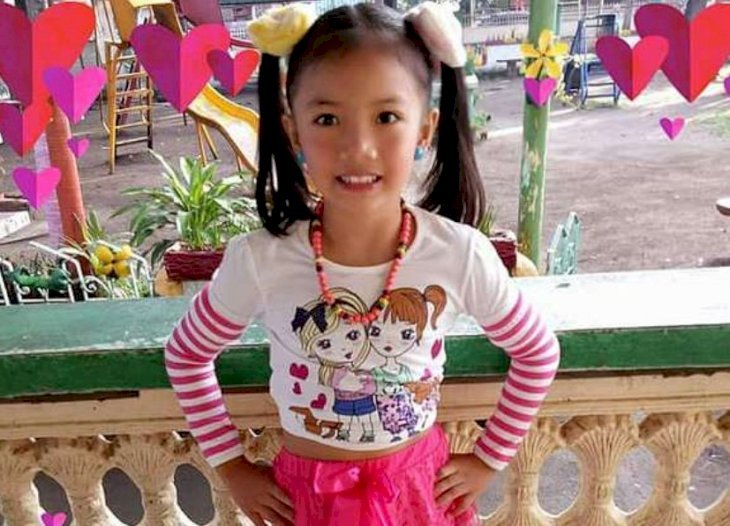 Source: My News TV
A SHOCKING APPROACH
The robbers approached the 27-year-old as he was leaving his car, posing as DVD sellers. At the time, Brielle, wearing a pink dress and pigtails, was playing in the driveway.
As the fourth robber ran out of the house, Brille threw herself at him, ripping the bag and spilling most of its content on the floor.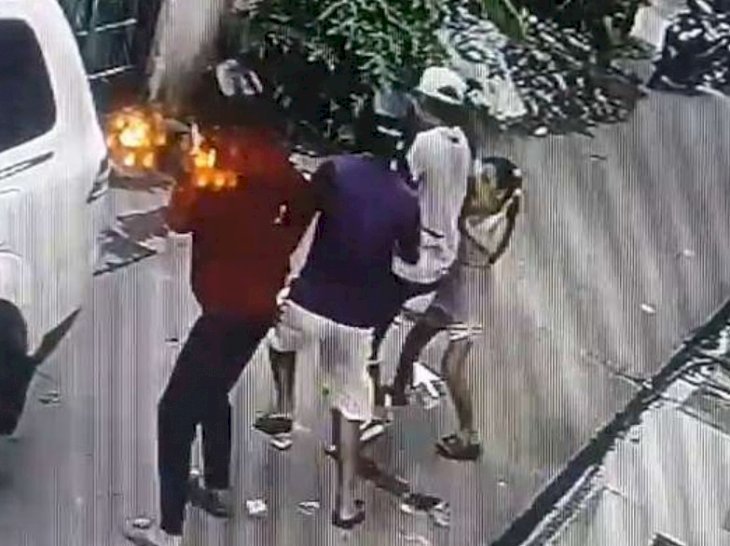 Source: My News TV
NO FEAR IN HER HEART
After trying to scoop it up, she dashed after the escaping men, hurling herself a second time while they were trying to climb onto their bikes.
The eight-year-old ended up being kicked to the ground and she was later transported to the hospital with a broken nose, as well as a few cuts and bruises.
The robbery was caught by a CCTV system and the police are already reviewing the footage in hopes of identifying the four men, even though they wore masks.
THERE'S A HERO IN ALL OF US
Children are capable of magnificent and random acts of heroism; while Brielle scared the robbers off, Mesha Farland, a 4-year-old from Jacksonville, Florida, saved her family from a house fire.
She was playing with her brother when she happened to notice the flames and was quick to warn her mother, Amri Payne, about it.
The damage sustained by the home was fairly extensive, but thanks to Mesha, everyone got out of the house safe and sound.
Please fill in your e-mail so we can share with you our top stories!