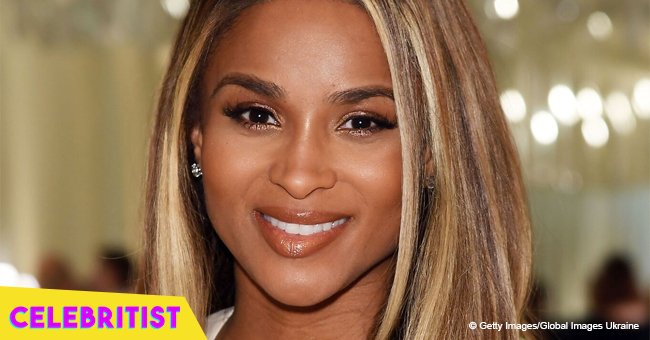 'No dream is too big,' Ciara reveals why she wants to be a billionaire
Ciara lands a cover on Cosmopolitan and reveals why she wants to be a billionaire. The successful singer believes that no dream is too big.
On the latest edition of Cosmopolitan Magazine, Ciara not only nailed the cover but also blew readers away with her strong ambition in life. The singer-dancer dreams big and has specific goals to accomplish – which she has been working on. She has a positive outlook on life and believes in herself, which are two things that are essential in achieving personal goals. She shared:
"I never thought, I can't be because of the color of my skin, I can't be because of my gender. No dream is too big. I want to be a billionaire. The more resources, the more you can do. But I think my greatest accomplishment 10 years from now is that I would have a successful life as it pertains to my marriage and being a mom. It's cool to want to do all these creative things, but it's no good to gain the world if you lose your soul."
Ciara has proved a lot in the past years, after dropping her debut album back in 2004. However, this has not stopped her from thriving and going for more – dreaming even bigger. She emphasized her color and her gender – two things that have been highly discriminated throughout history and mentioned that this never got to her and make her think she couldn't be more or do more.
She successful singer also shared advise on how to handle internet trolls, which are always present for every celebrity or public figure. She said:
"When someone comes for you and you didn't send for them, you keep your eye on the prize. I know what my mission is. I know what I'm hoping for and working hard for every day. And that's my focus. I'm not going to let people steal my joy. I move on. New day, new opportunity, new energy, let's go."
Ciara definitely knows how to live a happy, healthy and positive life. No wonder this superstar has been on the rise. Certainly, she is not just an amazing singer, but a great role model as well.
Aside from being busy with her latest album, she has also made time to give back to society by attending different charity events with her family. However, she makes sure to splash out on some of life's luxuries for her family as well, just because she can. All in all, it's what she does collectively that makes an impact. If she were to be given a billion dollars, imagine the change she could make.
Please fill in your e-mail so we can share with you our top stories!