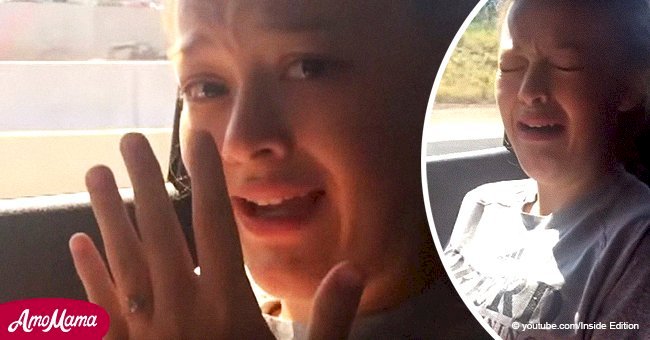 Teen girl awakens from anesthesia, looks at her finger and starts crying thinking she's engaged
A woman named Emily has become an internet sensation after she was filmed saying that her engagement ring had been given to her by her best friend.
Emily had just got out of dental surgery and was still under the influence of the powerful anesthesia, so her senses were not quite sharp at the time.
The vide was later uploaded to Youtube and Ally can be seen crying over the engagement ring and saying how beautiful it is.
Follow us on our Twitter account @amomama_usa to learn more. The video can be watched below.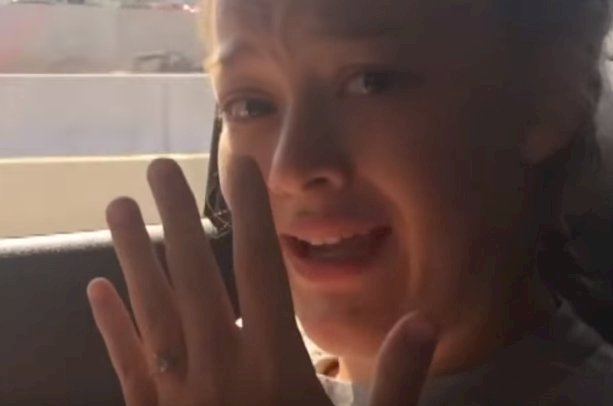 Source: Inside Edition
A DRUG-INDUCED FANTASY
Emily was in the car with her mother when she said that one of her rings was an engagement ring, which was actually a normal one that her best friend Caleb gave her.
The 17-year-old started crying after saying that it was her dream ring and that she loved it so much. Her patient mother went along with the story and urged her to drink a smoothie to ease the pain.
ALLY'S TAKE
But Emily wasn't the only having trouble with anesthesia; a woman named Ally believed that her engagement ring, an imaginary one, had been placed in a "tooth box" during the procedure.
Ally has a boyfriend; he was the one holding the camera, but they are not engaged.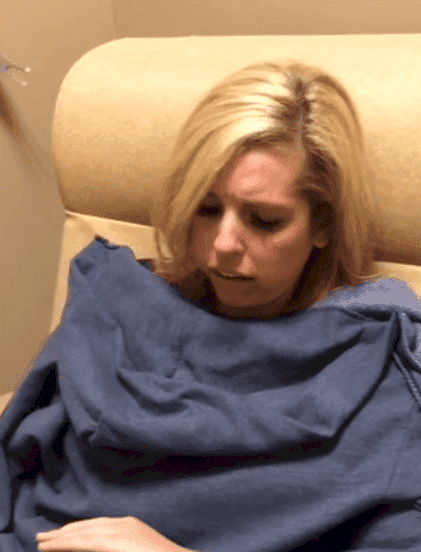 Source: Jukin Media
Wrapped in a blanket and sitting in a comfortable chair, Ally kept touching her hand as if she could feel the ring that was never there in the first place.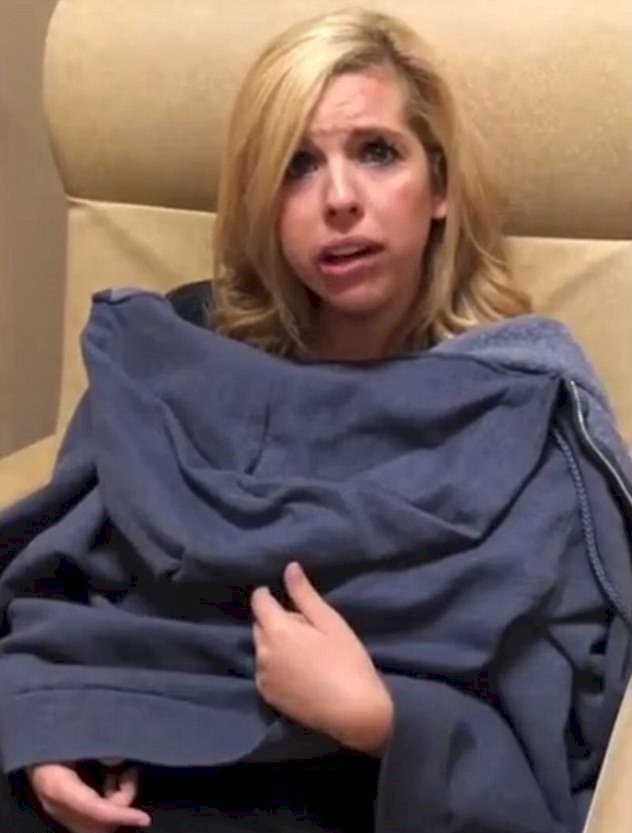 Source: JukinMedia
THE STOLEN PIECE
Her boyfriend asked her if she was alright, but she seemed to be upset that she had lost the ring. Despite being heavily drugged, Ally could still recognize her boyfriend.
When asked who she was engaged to, she pointed at him, after which she started accusing the medical staff of stealing the ring.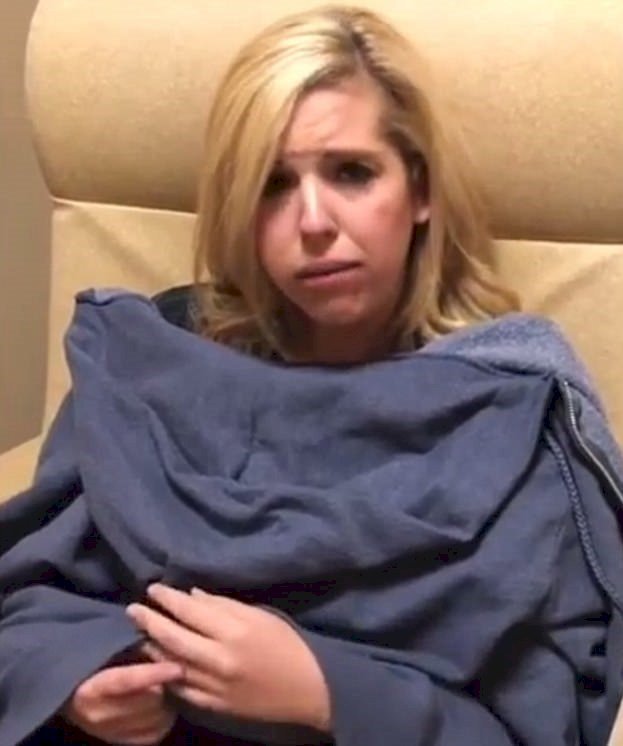 Source: JukinMedia
The boyfriend then asked her where the ring was, to which she replied with "in a tooth box, they put my ring in the tooth box."
Later on, she insisted that her boyfriend was going to marry her, although there is no evidence of that happening anytime soon.
JULIE'S DISBELIEF
Post-dental surgery videos, especially those regarding wisdom teeth extractions, are always a source of good fun.
Julie Garcia was submitted to surgery and also ended up on the internet thanks to her funny reaction.
After 45 minutes in the chair, Julie couldn't believe that she had her wisdom teeth removed, and claimed that they were charging her for something that they didn't do.
She kept saying that she was awake the whole time and that she still had her teeth. Despite looking at her watch several times, she still looked confused and her husband Cameron managed to get it all on camera.
Please fill in your e-mail so we can share with you our top stories!