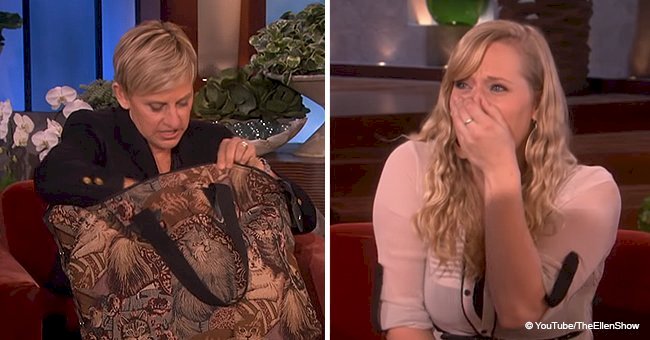 Ellen DeGeneres makes young waitress cry over her 'special' deed
A video interview with a waitress who did a good deed is going viral again and has been viewed more than 8 million times already.
Five years ago, the then 22-year-old Sarah Hoidahl worked as a waitress at Ruby Tuesdays in New Hampshire when two soldiers walked in.
Their bill came to $27.75, and Hoidahl paid for it from her tips. She explained on their receipt:
"Thanks to the government shutdown the people like you that protect this country aren't getting paid. However, I still am. Lunch is on me! Thank you for serving ladies!"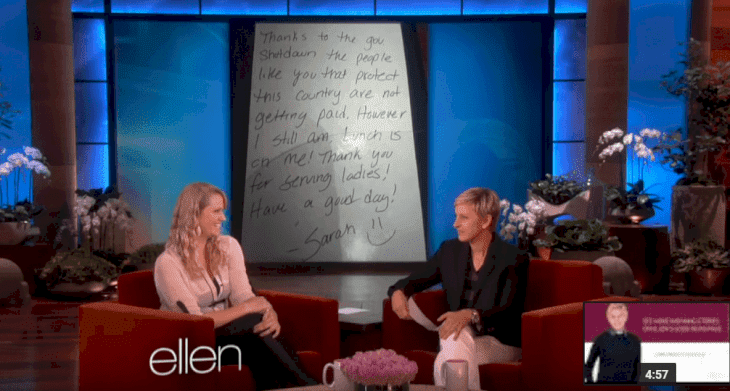 Source: YouTube/TheEllenShow
Hoidahl only took $8 home that day. Even though it wasn't enough to cover her gas, she does not regret her good deed.
Read more on our Twitter account, @amomama_usa. Holden was invited to "The Ellen DeGeneres Show," and the clip can be seen below.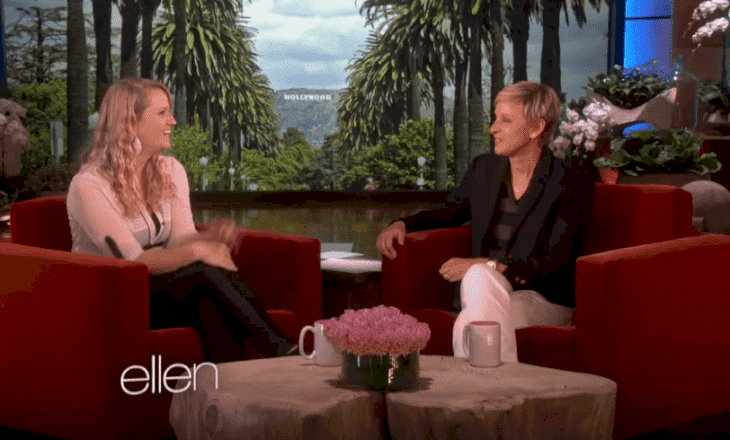 Source: YouTube/TheEllenShow
She told Ellen that she lives with her mother and has a 15-month-old baby. Waitressing was her only source of income back then.
The generous Ellen wanted to pay Hoidahl back for the meal and put on a hilarious theatrical display of looking for her tiny purse in her oversized handbag.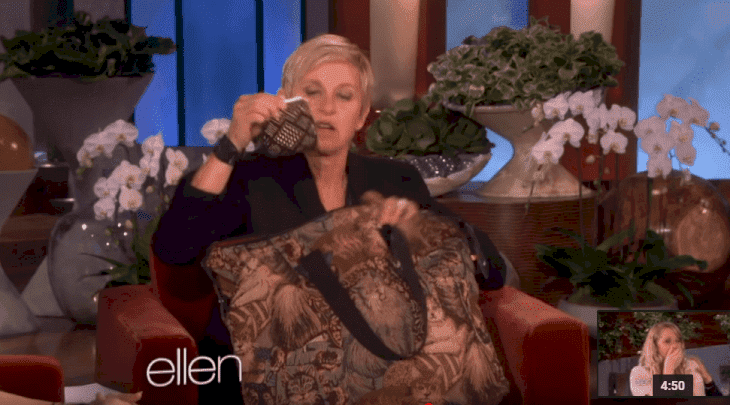 Source: YouTube/TheEllenShow
She then counted the money out in $10 notes and coins, but there were more surprises in store for Hoidahl.
Ellen had learned that Hoidahl's TV was broken and gifted her a new flat screen television set. She joked that was the actual reason she invited her to the show.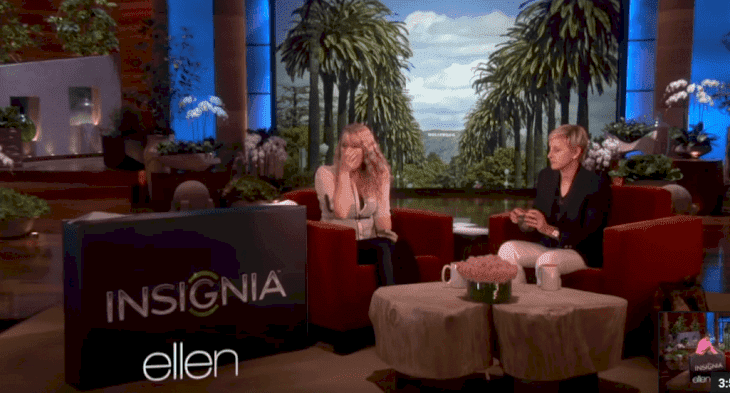 Source: YouTube/TheEllenShow
"Your television is broken, and you're not able to watch me, so that's unacceptable, so I got you a brand new 50-inch insignia television, well you get two of those."
Ellen then said that she is no out of cash, having given her last coins to Hoidahl's, but called for her assistant to "bring mama's checkbook."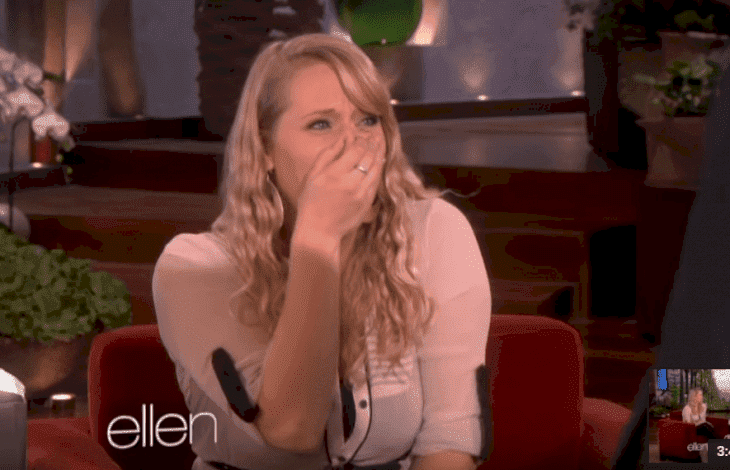 Source: YouTube/TheEllenShow
Hoidahl's received a check of $10,000, which left the audience screaming and Hoidahl in tears. But that wasn't all.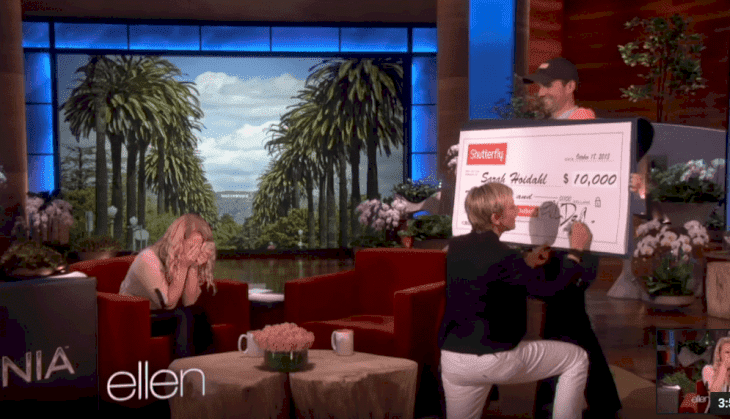 Source: YouTube/TheEllenShow
Ellen heard along the grapevine that Hoidahl wanted to buy a car with the money and share the vehicle with her mother.
So later that week, Ellen visited Hoidahl in New Hampshire and gifted the young mother with a brand new Hyundai Santa Fe Sport.
Please fill in your e-mail so we can share with you our top stories!