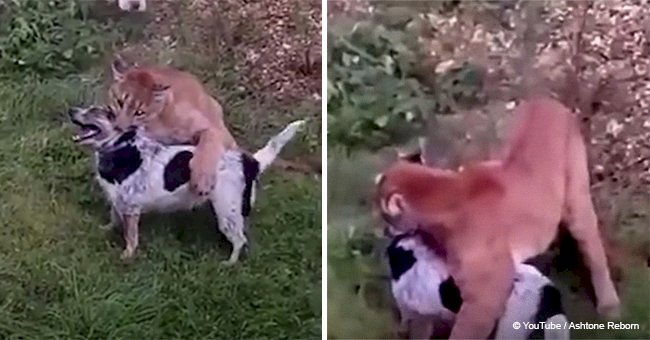 Man captures dramatic moment puma clamped its jaws around dog's neck
The Kozino village in Russia was terrorized when the animal remained loose for several hours. It ended up with its jaws around a family dog's neck for eight minutes.
As reported by Mirror, a giant puma escaped from a local oligarch on early Tuesday morning and ended up in a resident's yard for about an hour and a half.
Two dogs lived in the family's yard. They stayed hidden for as long as they could until the animal finally got to them.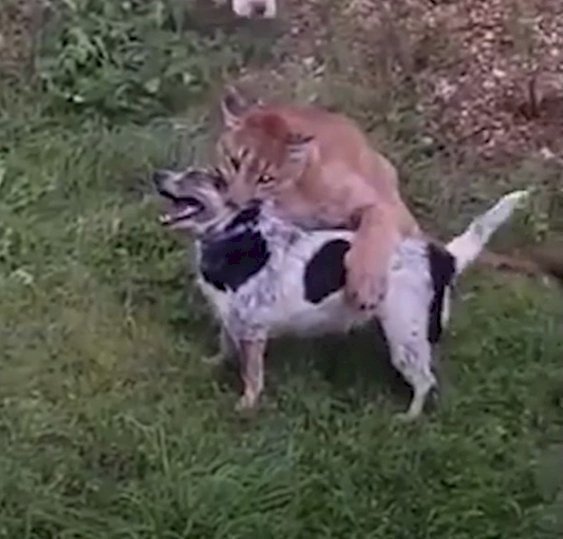 Source: YouTube/ Ashtone Reborn
The cat came from an elite housing compound called Fryaz, which accommodates several Russian celebrities.
It remained in Alexey Mirankov's garden for a lengthy period of time before emergency services shot it.
Mirankov described what happened:
"I heard my dogs yelping When I went out, I saw a puma holding one of them in its teeth. I felt lost at first."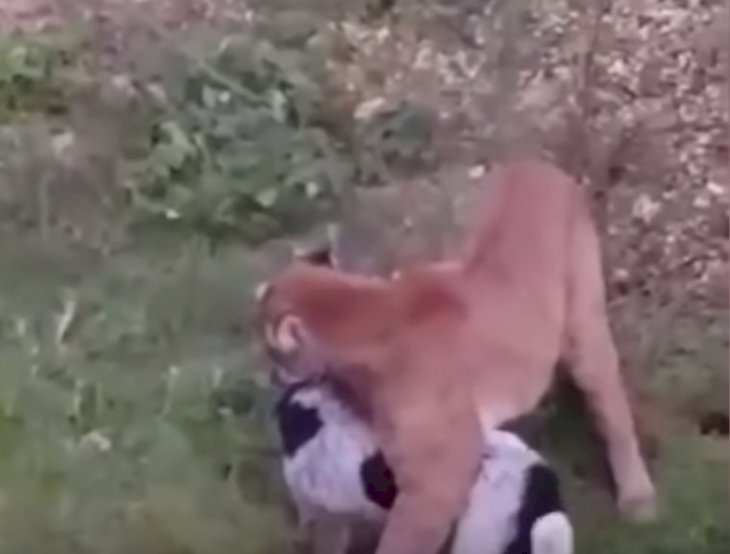 Source: YouTube/ Ashtone Reborn
Zhulya the dog was the victim of the animal's attack. In the clip, one can see just how frightening the situation was for the poor animal.
Somehow, Zhulya survived. It seemed the puma intended to play with its prey rather than have it as a meal.
But his pets weren't the only ones Mirankov was worried about:
"I immediately thought of my daughter aged five who is usually walking outside at this time - but thankfully she was in the house."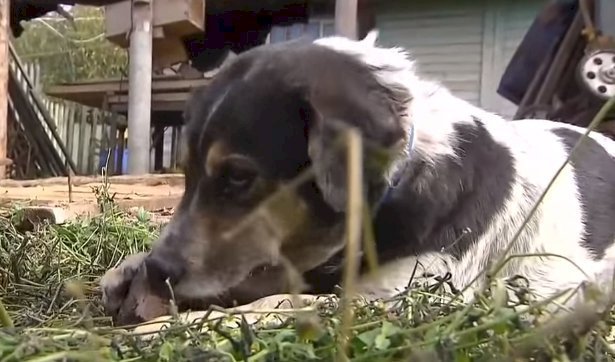 Source: YouTube/ Россия 24
"When I went back inside, the puma ran after me holding my dog with its teeth."
Mirankov said the cat held on "for about eight minutes." Then, the dog owner went inside and called emergency services.
According to the rescue service "it was a young male who escaped from the elite settlement called "Fryaz."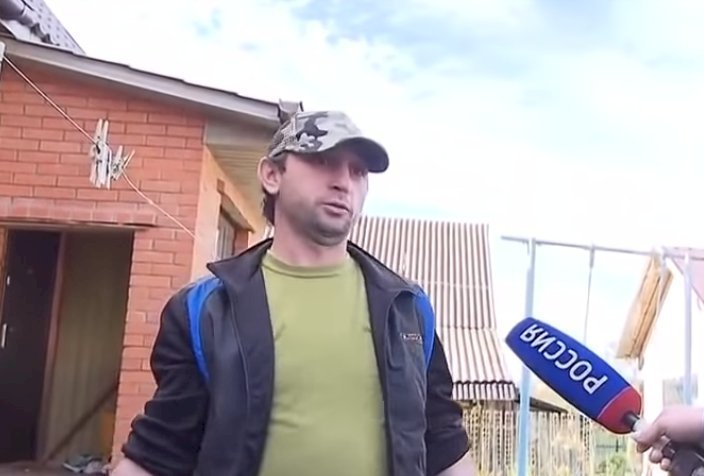 Source: YouTube/ Россия 24
Meanwhile, Mirankov is most happy that his dog "somehow survived the attack with just a small injury."
Other locals, however, are demanding that something is done with the rich Russians who insist on keeping the dangerous animals as pets.
Just last month, another dog was faced with a wildcat. This time, he was able to defend himself.
At a wildlife reserve in Rajasthan, India, a group of tourists recorded an incident where a leopard was stalking a stray dog sleeping in the middle of the road.
In the clip, the cat hid in the bushes for a while until it finally leaped towards the dog, going straight for its neck.
But at the last second, the dog realized what was happening and immediately got up, avoiding certain death by a split second.
He then stood his ground, barking continuously at the large animal who tried to stare him down.
The cat finally returned to the bushes slowly, despite the likelihood of it winning the battle since the dog had been injured.
It was a relief to the tourists who witnessed it firsthand as well as viewers online.
Please fill in your e-mail so we can share with you our top stories!