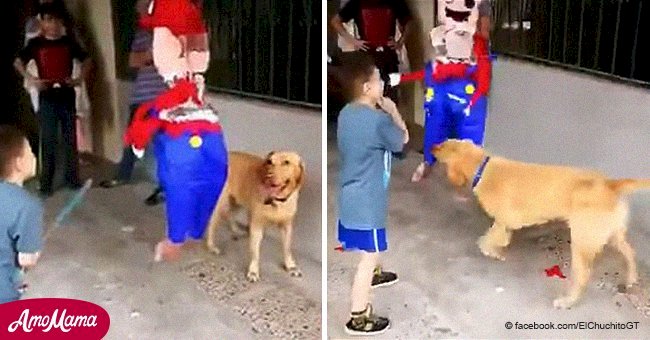 Boy couldn't get sweets from a piñata so dog cheerfully decided to help him

An adorable yellow dog couldn't help but step in to help a little boy destroy a particularly tough pinãta during his birthday party.
Dogs are known to be man's best friend and this dog certainly lived up to that title because friends are always there to help each other out.
The video was uploaded to the internet and shared on Facebook, where it went viral, having watched seen by millions of people.
Follow us on our Twitter account @amomama_usa to learn more.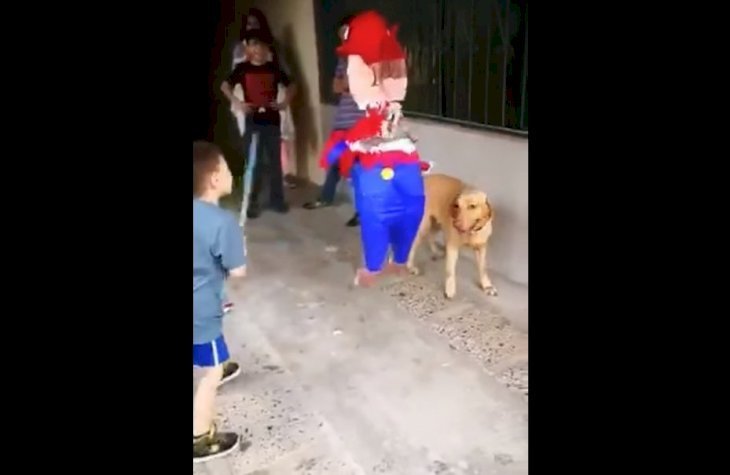 Source: Chuchito GT
As it can be seen in the video, the little boy, who is yet to be named, was thrown a birthday party, and one of the items that make a good party is a piñata.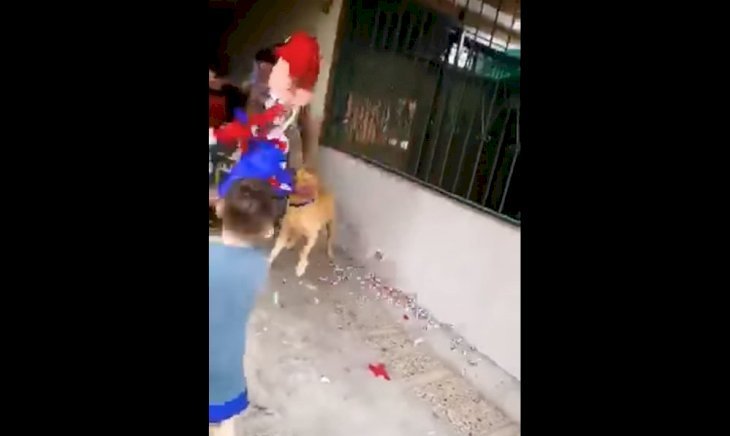 Source: Chuchito GT
THE TOUGHEST PIÑATA AROUND
The boy received a paper-mâché Mario and was very excited to get all the candy that was stuffed inside, but the task proved to be too difficult.
Despite dishing several blows to the piñata'body, it didn't want to crack. Meanwhile, the yellow dog stood patiently waiting for the child to complete the mission.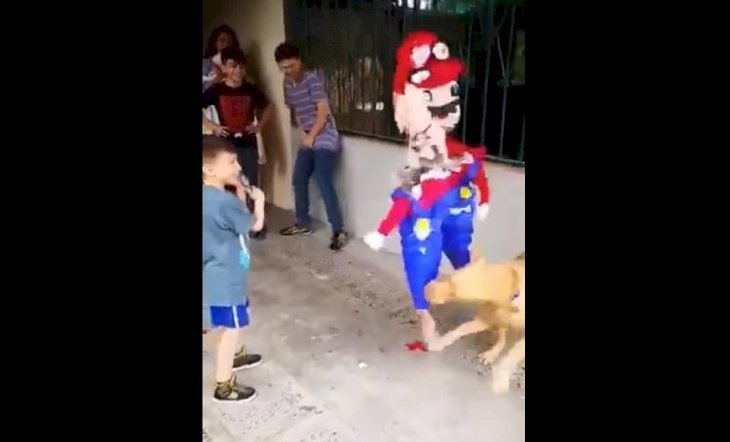 Source: Chuchito GT
A FURRY HERO
But his patience didn't last long; tired of witnessing the boy's vain attempts, the dog simply walked up to the Nintendo character and violently pulled and shook it.
It seemed to do the trick because candy started raining from the skies, or, better yet, from the torned piñata, and the child was finally able to enjoy it.
MATYA'S CALL
Dogs are truly one of a kind and are always there to help and love us; in another video, a big dog called Matyas can be seen watching a little girl playing near the ocean.
At one point, the girl gets knocked down by a wave and, even though she was in no real danger due to the shallow water, Matyas gently held her by her t-shirt and started pulling her to shore.
The video has been watched by millions of people around the world and continues to melt the hearts of those who see it.
Please fill in your e-mail so we can share with you our top stories!