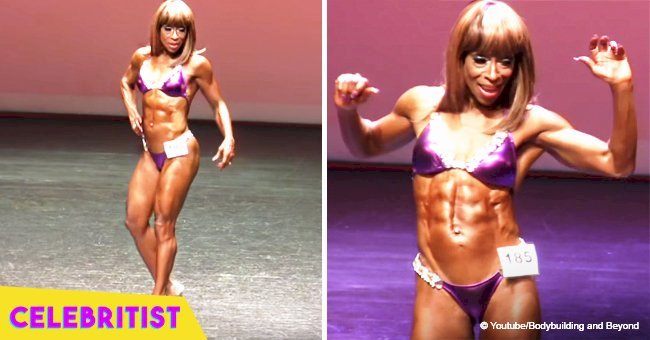 This 70-year-old bodybuilder great-grandmother proves that age is just a number
Ruby Carter-Pikes is a 70-year-old bodybuilder model that has been defying society's standards about age for the last twenty years. She's also a great-grandmother, a personal trainer and motivational speaker.
Carter Pikes grew up in Mississippi with a family that ripped almost everything they ate from their garden, but that didn't know how to prepare a balanced meal properly. "We had livestock and fruits and vegetables, but the problem was that they didn't know how to prepare the foods. Salt, sugar, and flour were the pillars to our die," she confessed to Faith & Fitness.
This lack of information led her family to develop serious health issues. Her mother had diabetes, her grandmother died at 57 from heart disease, her sister had her leg amputated because of complications with diabetes and her niece was diagnosed with diabetes at 11-years-old.
Ruby was also diagnosed with heart problems, but instead of crossing her arms and doing nothing, she decided to make a change in her life by eating healthy and exercising.
Carter, a personal trainer, decided to try her luck at bodybuilding competitions at the age of 51.
"I was talked into doing it and ended up coming in second place," she said. A few years later, she became interested in fitness modeling.
At 70, Carter has a better body than most people of her age and even younger ones, and she loves to flaunt her ripped arms, abdominals and legs on competitions all over the country.
"I think that to change the way you look at any age — it's not so much the way you look, but the way you feel," Carter-Pikes told A Plus.
"I am what I am; I am what I do for my body. I look good on the outside, but I feel better on the inside."
Wearing the tiniest purple bikini and a huge smile on her face, Carter set the biggest example of perseverance by flexing her six-pack abs, chiseled legs and buff arms on stage, as she competed on a bodybuilder pageant alongside much younger contestants.
Carter's only regret is not to have started bodybuilding at a younger age because she could have touched many more people lives. She lives under the philosophy that "age doesn't matter" and is now passing down her knowledge to a younger generation, giving classes on posing and modeling to younger bodybuilders over the weekend.
"This is your body. You stand in the mirror, and you look at yourself. Don't worry about someone else. Love you," she tells her students.
As she told A-plus "It's never too late — there's always a beginning, never an ending. Always do something you really enjoy in life."
A GRANDPA WITH GREAT DANCE ABILITIES
In related news, a 93-year-old grandfather with Alzheimer stole the hearts of people all over social media after a video compilation of the man dancing with his granddaughter became viral.
In the clip, the young teen is seen asking her grandfather for a dance, and the man accepts without a doubt, dancing at his rhythm and then trying to follow the teen energetic steps.
According to the description of the video, Rachel enjoys making sure her grandfather is having a bit of fun in between her daily chores, and the man sure looks grateful for it.
"Rachel takes care of her grandfather who is going through stages of Alzheimer's. In between cooking, cleaning, reading, and going on walks, she was able to get this 93-year-old man up to dance again. He's got nothing on Richard Gere."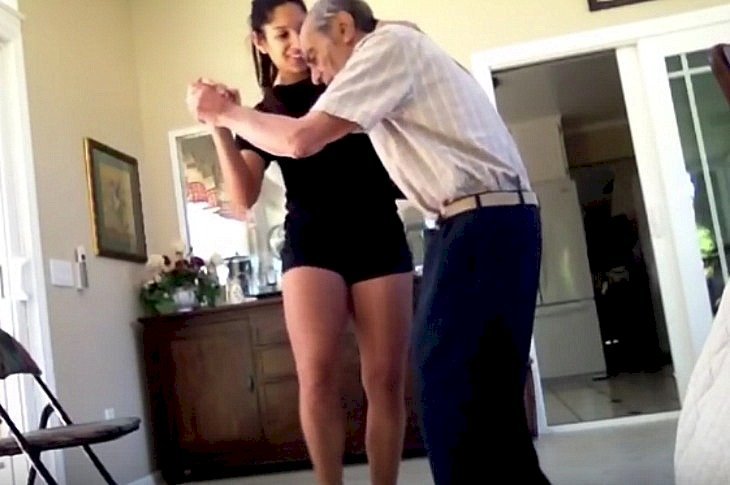 Source: YouTube/Entergalactic
Please fill in your e-mail so we can share with you our top stories!