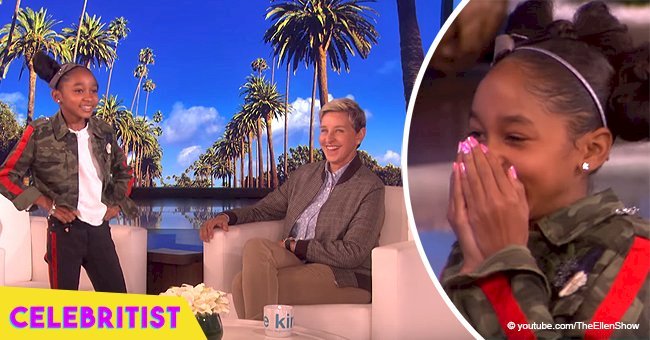 11-year-old rapper's amazing performance gets standing ovation on 'The Ellen Show'
An 11-year-old rapper named Lay Lay recently became an internet sensation after being discovered belting out some freestyle rap over popular hit songs. Now, she was invited to "The Ellen DeGeneres Show" where she wowed the audience with her talent.
Alaya High, known as "Lay Lay", is making waves on the internet once again after her successful and show-stopping performance on "The Ellen DeGeneres Show" last Wednesday. Now, however, she wasn't there solely just to promote her talent, but to let everyone know that she is actually releasing a debut album after being discovered last year.
The Houston native currently resides in Atlanta with her family due to her booming career, as she became one of the youngest female rappers in history to sign a major record deal with the famous Empire Records.
Her signing a record deal has always been in the cards given her talent and dedication, even revealing to Ellen that she actually started rapping at the age of five as her father would teach her how to do it well since then.
"I watched him a lot in the studio and it inspired me to rap also. We rap about all types of stuff. Food, pots and pans, butterflies ― it don't even matter. We just rap."
After guesting on Ellen, she used her Instagram to promote her latest album called "CHEAT CODE", stating that it is now available on all digital platforms. Of course, she made sure to tag "@thellenshow" whom she thanked for inviting her as a guest.
Given her young and tender age, it is clear that this is only the beginning for Lay Lay, and she could expect a booming career that will only keep on growing as she grows older. What would be the key to her success, however, is the way she perseveres and improves throughout everything she is about to go through in the music industry.
Please fill in your e-mail so we can share with you our top stories!