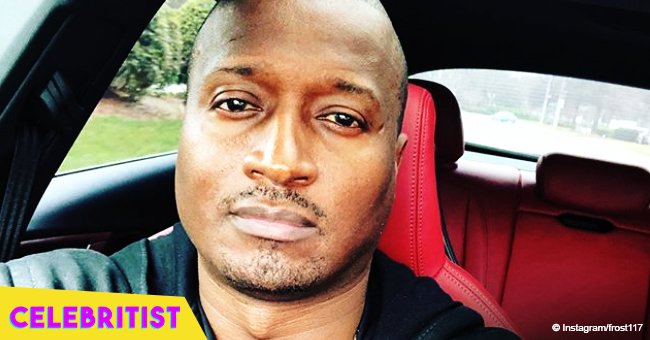 Kirk Frost melts hearts sharing photo with his dad & kids, showing their undeniable resemblance
Kirk Frost recently took to Instagram to wish his father a happy birthday, and he shared pictures of the family celebration alongside his kids. Kirk lost his mother earlier this year, and while tragic, his loss helped in rebuilding his relationship with Rasheeda Frost.
The "Love & Hip Hop: Atlanta" star is a man of the family despite his faults, and he recently reunited his kids to celebrate his father's birthday, as seen on Instagram. Thomas Frost looked happy surrounded by his grandsons Ky and Carter, Rasheeda's and Kirk's sons, and his great-grandson Kayden, the son of Kirk's eldest daughter, Kelsie.
Rasheeda, also in the picture, got fans confused for a moment because of how young she looks. Some fans even commented in the photo if that was her or another relative, but the Boss Chick replied to a comment saying "yeap dats me!!!"
Kirk also posted an individual shot of his stylish father to celebrate, and captioned it:
"Happy birthday to my pops @thomasfrost117 aka papa duke love ya & wishing you many more years & blessings."
GLORIA'S PASSING
Last January, Kirk's mother Gloria passed away unexpectedly, and he shared the sad news on Instagram posting a video of him hanging out with his mother and his son Karter, as he wrote:
"Never thought that today would start out like this #rip mom I love you so much and don't know how my life is going to be without you. Don't know how to tell Karter his grandma is in heaven now he loves you much. We just talk to you 2 days ago and ask when you coming back to see us and you said in may...I'm lost for words it just four days away from my birthday, and you left us. I am so hurt rip mom."
Gloria's death came in the middle of Kirk's and Rasheeda's marital crisis after a DNA test proved he had fathered a baby with his mistress, Jasmine Washington. However, after hearing the news, Rasheeda stepped up beside Kirk to help him cope with his loss, and that's how they started to relink their broken marriage.
Rasheeda even shared a beautiful message on Instagram, calling Gloria an "amazing, funny, loving mother" who loved her grandchildren so much.
RASHEEDA'S FORGIVENESS
Is not clear if Gloria got to meet her youngest grandson, Kannon, the 2-year-old son of Kirk and Jasmine, but considering that earlier this year there was still some drama going on with the former flames, she probably didn't.
At the end of the last season of "Love & Hip Hop: Atlanta," Kannon was accepted among his siblings, as Rasheeda admitted the boy had no faults in the messy situation. However, she still refuses to meet the boy or have a friendly relationship with his mother, at least for now.
Many fans have criticized Rasheeda for accepting Kirk back into her life, but the couple remains unbothered as they flaunt their love all over social media, proving that their bond was stronger than Kirk's mistakes.
Please fill in your e-mail so we can share with you our top stories!