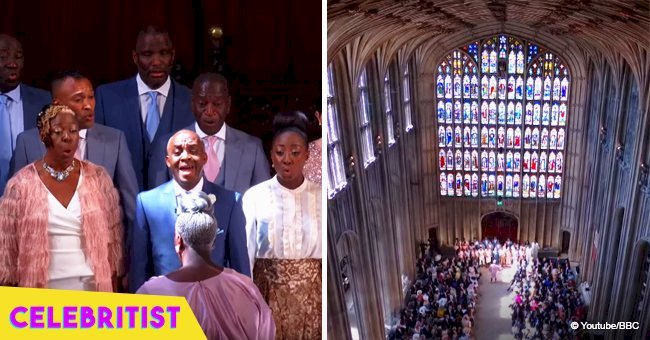 Remembering Karen Gibson & The Kingdom Choir's stunning performance at the Royal Wedding
Prince Harry and Duchess Meghan's wedding ceremony was filled with beautiful moments. One of them was Karen Gibson and The Kingdom Choir performance of "Stand by Me."
The song enamored all guests and members of the audience minutes before Harry and Meghan said "I do" and after a fiery and emotional speech by Bishop Michael Bruce Curry.
Apart from the lyrics of the hit that Ben E. King created several years ago, which was perfect for the event, the acoustics that St. George's Chapel provided made the rendition even more beautiful.
As shown in the video that BBC uploaded, the guests of the wedding were focused on the song and the choir, who added a gospel touch to it.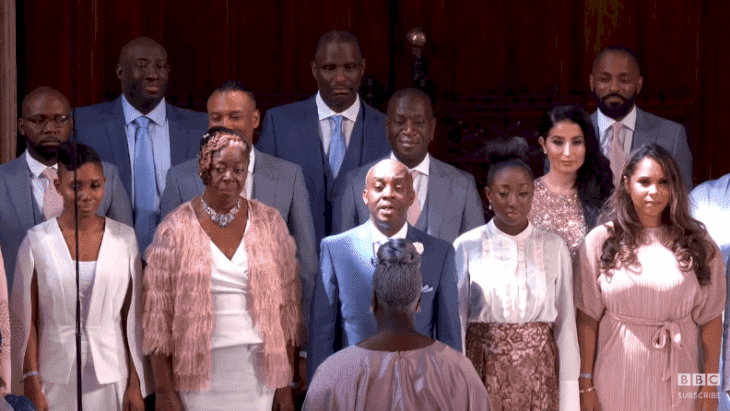 Source: YouTube/BBC
THEY SHOULD HAVE GOT A STANDING OVATION
Reaching the end of the song, all members of the choir started moving their shoulders back and forth, following the rhythm of the tune. Even though giving them a standing ovation was not part of the protocol, it was exactly what they deserved.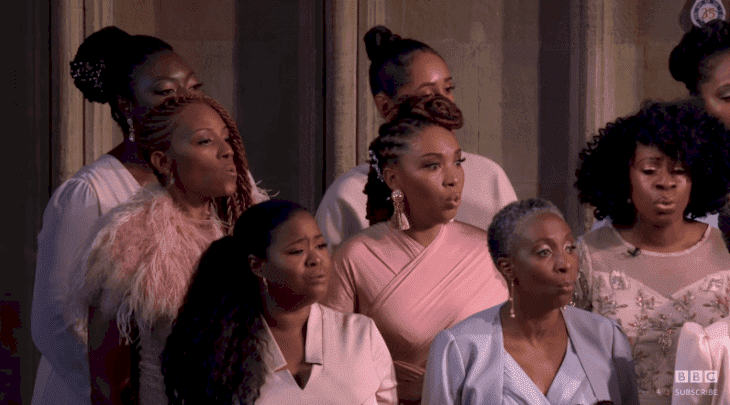 Source: YouTube/BBC
BBC later reported that The Kingdom Choir signed a major record deal with Sony Music UK and that their debut album was set to be released on November 2. One of the songs that they would include is, of course, "Stand by Me."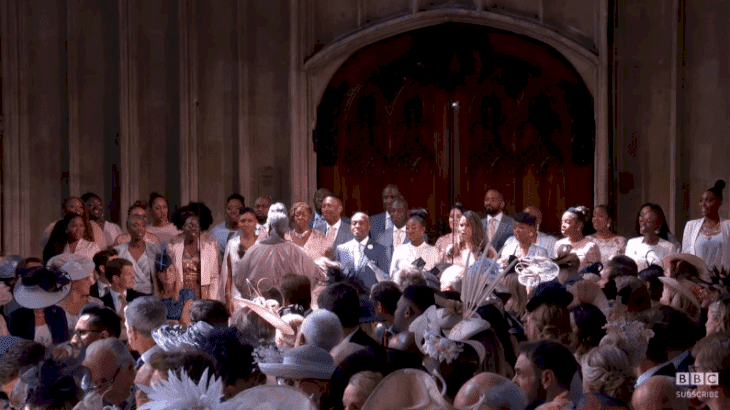 Source: YouTube/BBC
HISTORY OF THE KINGDOM CHOIR
The choir, based in London, features 30 singers. It was founded in 1994 by award-winning conductor Karen Gibson, who has also worked with The Beautiful South as a back singer.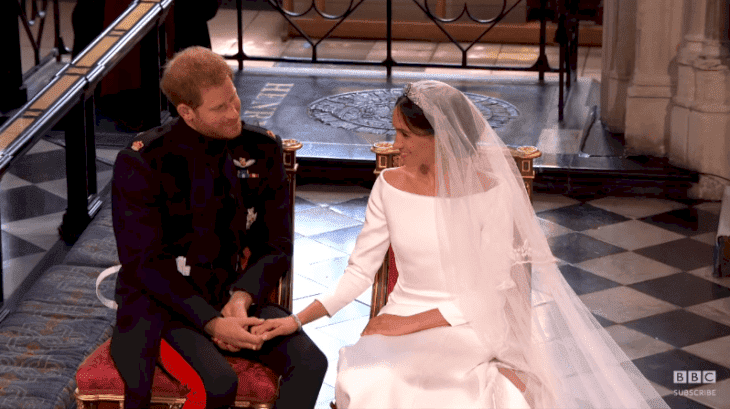 Source: YouTube/BBC
While it is the major milestone in the history of the choir, they were quite famous in the UK already. They won the BBC Radio 2s Minstrels in the Gallery in 2000 and, two years later, they were nominated for best UK Choir at the Oasis Awards.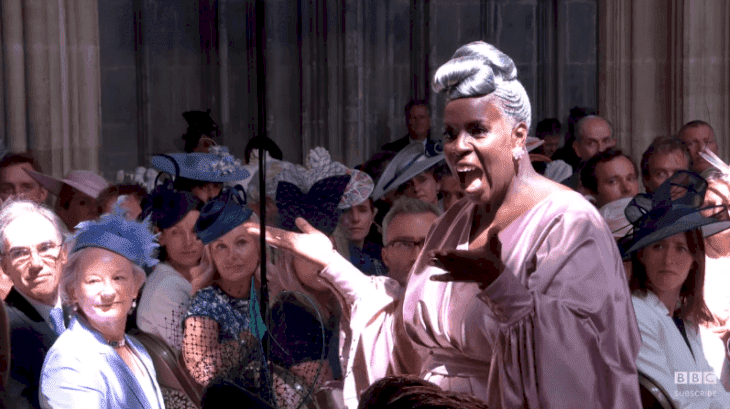 Source: YouTube/BBC
SHARING THEIR EXCITEMENT
"The Kingdom Choir are absolutely delighted with the journey of the past few months. It's been a rollercoaster, but we wouldn't have it any other way - first, the honour of being able to sing at the royal wedding, and then the thrill of being signed to Sony," said Gibson.
Nicola Tuer, the head of Sony Music in the UK, revealed that they jumped at the chance to sing the choir as they believe in love, music, and power, so they were ready to capture all those features on an album for their fans around the world.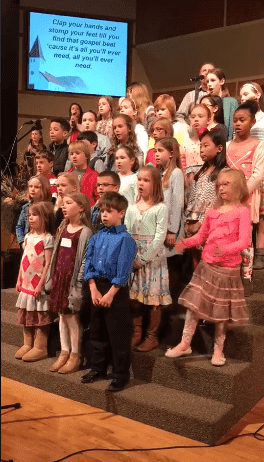 Source: Facebook/Jennifer Patterson
ANOTHER CHOIR GOING VIRAL
The First Baptist Church Choir became viral after one of its members, then-six-year-old Loren, felt the music in a way that nobody would have expected.
When Loren and the rest of the children started singing Zach Williams' "Old Church Choir," the girl's joy was immediately spotted as she started dancing and singing.
Jennifer, Loren's proud mother, confessed that she wasn't surprised by her daughter's reaction at the church as she loves the Lord and always has a song in her heart and lips.
Please fill in your e-mail so we can share with you our top stories!