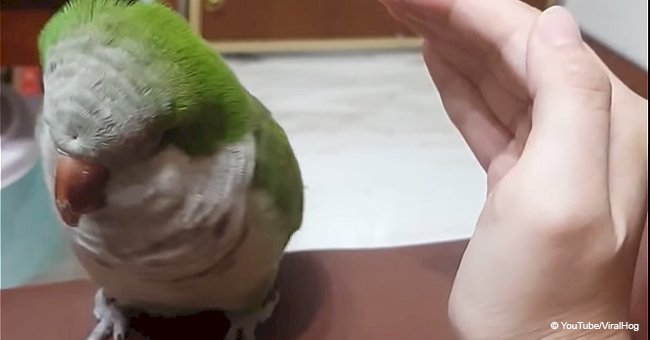 Heartwarming video shows cute little bird desperately needing cuddles

A delicious video of a Quaker parrot begging for a cuddle is going viral.
Birds aren't exactly the kind of pet you'd imagine cuddling up to, but a video posted on Youtube/ Viral Hog is forcing people to reevaluate bird's ability to create an emotional bond with humans.
In the clip, a Quaker parrot cuddles up to her owner's hand, and when she moves her hand away, the parrot cuddles up close, again and again, ducking its head under her fingers, begging for affection.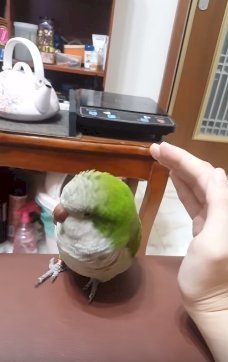 Source: Youtube/ Viral Hog
BRIGHTER THAN DOGS, MORE AFFECTIONATE THAN CATS
Parrots have long been considered the most intelligent of birds, brighter than dogs, and some have been shown to test better than an average 5-year-old in certain cognitive tests.
There are 393 species of parrot, and these long-lived and extremely intelligent birds have been favored pets for centuries, with thousands of these animals being bought from pet shops each year.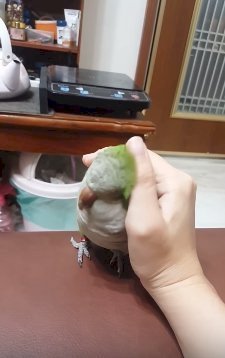 Source: Youtube/ Viral Hog
WHAT MAKES PARROTS SO APPEALING?
People love parrots for their intelligence, for their ability to learn to speak and interact, and because of their capacity to form an emotional bond, equaled only by dogs.
Parrot-lovers claim their pets are brighter than dogs, and more affectionate than aloof cats. Since most parrots can live from 30 to 90 years in captivity, people often have a parrot as a companion for life.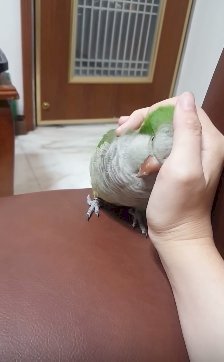 Source: Youtube/ Viral Hog
WHICH PARROTS MAKE THE BEST PETS?
Cockatoos are a subspecies of parrot that is generally easily identifiable by their unique head crest. These are considered the most affectionate of birds, and may even suffer from depression if not showered with TLC.
Cockatiels belong to the cockatoo family but are a smaller parrot, and a lot more affordable and easier to care for that the cockatoo, and just as affectionate. Cockatiels can live up to 25 years.
Parakeets or Budgerigars are small, colorful members of the parrot family presenting a wide range of colors, from turquoise to deep red. Parakeets are very affectionate and "beg" to be petted.
Green Wing Macaw is one of the largest of all parrots, with a body length that can reach 90 cm, and is also the most intelligent, vocal, and the most affectionate and gentle. Their average lifespan is around 80 years.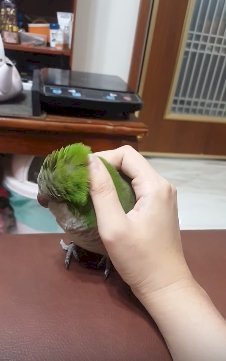 Source: Youtube/ Viral Hog
HOW TO PET YOUR PARROT
Petting a bird is not the same as petting a mammal. Feathers and fur are very different body coverings and special care has to be taken not to disarrange or damage the fragile feathers.
When petting a bird, always be careful not to push the grain of the feathers, and not to pinch the bird's skin.
Bird skin is naturally thinner and more sensitive than the skin of cats and dogs. Gently smooth new feathers and encourage them to lay smoothly alongside the rest of the plumage.
Observe how the bird grooms itself, and gently follow suit. Parrots love having their heads gently stroked and scratched. The cuddling and caresses are similar to the mutual grooming of the animals in their natural habitat and deepens the connection with humans by establishing a flock/family bond.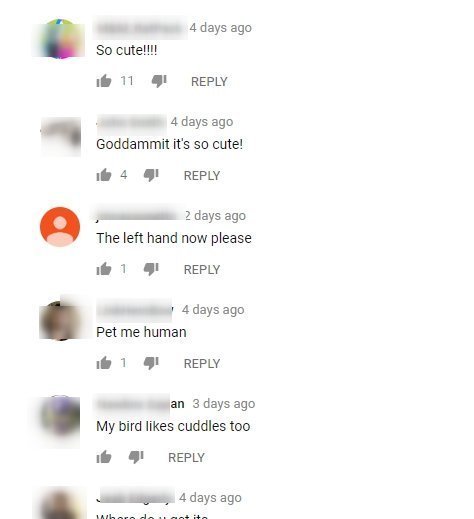 Source: Youtube/ Viral Hog
In a related story, the video of an African gray parrot named Simbad saying his last goodbye to the dying woman he spent 25 years with is breaking hearts on social media.
Please fill in your e-mail so we can share with you our top stories!