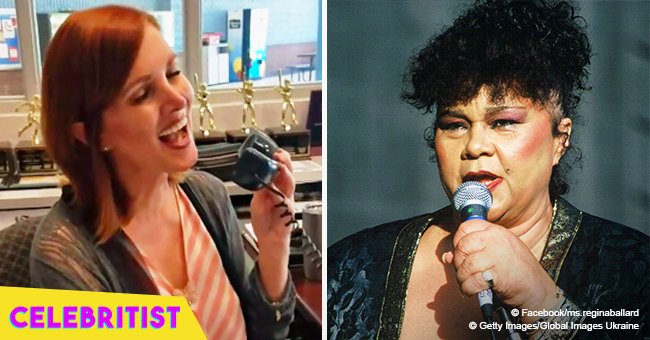 School receptionist wowed with her stunning rendition of Etta James' classic song in viral video
Regina Ballard posted a video on her Facebook page showing herself singing Etta James classic tune "At Last" over the PA system on the last day of school.
When the clip started, she was behind the computer and used the PA system to tell the students of the North Lincoln High School that it was 3 o'clock and that they had only 15 minutes left of school before summer vacations.
"At 3:15, it's official," said Ballard right before raising the volume of James instrumental version on her computer. After that, she started singing it, and her fantastic voice wowed everybody.
It is not known whether or not the rest of the staff or the students of the school knew that Ballard could sing so well. The truth is that they were greatly surprised by that tune.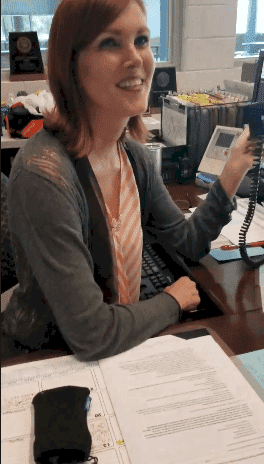 Source: Facebook/Regina Ballard
READY FOR VACATIONS
In the description of the video, the 57-year-old lady pointed out that even though she loved her job, she also looked forward to summers so she could spend time with her family. The title of the song was exactly how Ballard felt about summer vacations.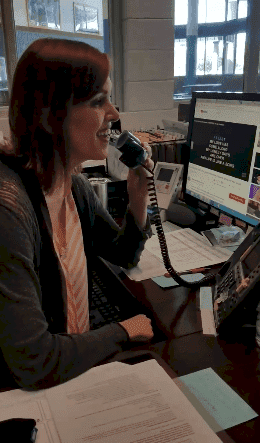 Source: Facebook/Regina Ballard
As soon as the singer uploaded that video, several people took to the comment section to share their thoughts. One of them was Diane Pigott, who said that Ballard had a beautiful voice and that the world needed to watch that clip.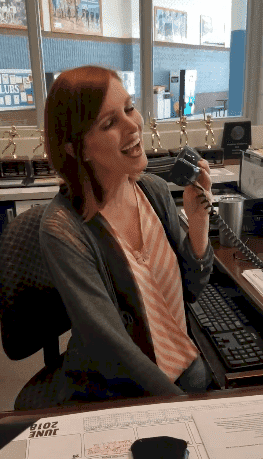 Source: Facebook/Regina Ballard
A CHURCH SINGER
USA Today later reported that Ballard sings at her local church, but that she wasn't a professional performer. The woman added that he was looking forward to returning to school in August.
Apart from that, Ballard said that she knew there was not a large audience in the school as the graduation was already over. However, she never expected to become an Internet sensation.
ANOTHER IMPROMPTU PRESENTATION
Ballard is not the only person whose singing skills went viral as 32-year-old Christina Kokonis-Viggers was recorded singing "Maybe This Time" from the musical "Cabaret" in a New York Sam's Club caused the same reaction.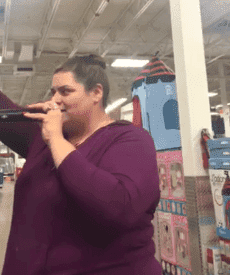 Source: Facebook/Amanda Lasher
The woman and her friend got into the Ulster store just to "goofy" around with the karaoke machine. When they paired Kokonis-Viggers's phone to the device, she began singing, and her performance wowed everybody.
PRAISING HER VOICE
As soon as she finished her impromptu presentation, the few people who gathered around started clapping and cheering Christina, proving that her singing skills clearly wowed them.
Even though both friends knew that they could get a couple of views by posting that clip, they never expected it to become viral. Christina pointed out that multiple talent recruiters and TV shows, like "America's Got Talent," have called her.
Please fill in your e-mail so we can share with you our top stories!