Mom became viral sensation overnight after singing impromptu karaoke at NY Sam's Club
Christina Kokonis-Viggers is the 32-year-old mother who sang "Maybe This Time" from the musical "Cabaret" in a New York Sam's Club. Her video became viral.
The woman and her friend, Amanda Lasher, got into the Ulster store just to "goofy" around with the karaoke machine. Both of them noticed that it had a Bluetooth connection, so they paired it up with Christina's phone.
When the video that Amanda later uploaded to her Facebook page began, Christina had a mischievous look on her face and couldn't stop laughing while singing her song. Soon after that, she took the task seriously and wowed everybody with her voice.
Some other customers stopped shopping and enjoyed Christina's presentation, which has more than 14 million views on Facebook.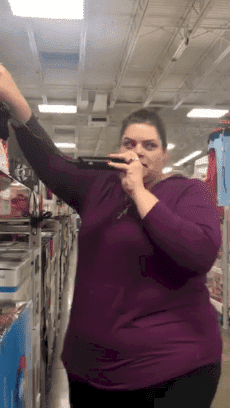 A WELL-DESERVED OVATION
As soon as she finished her impromptu performance, the few people who gathered around started clapping and cheering Christina, proving that her singing skills clearly wowed them.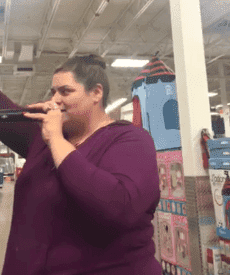 AN UNEXPECTED OUTCOME
Even though both friends knew that they could get a couple of views by posting that clip, they never expected it to become viral. Christina pointed out that multiple talent recruiters and TV shows, like "America's Got Talent," have called her.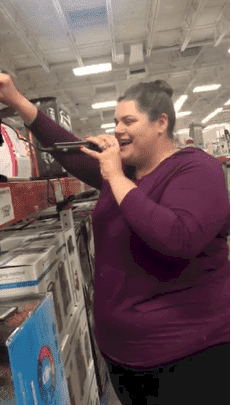 Apart from that, she created a Facebook page named "Diva in the Making" wherein she has been posting some other videos related to her music activity. In it, she sings covers and duets with some of her friends.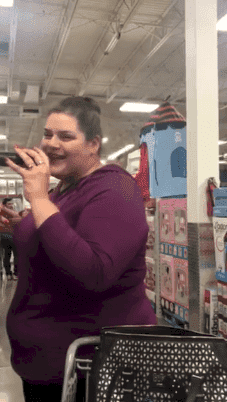 SHE HAS A BRIGHT FUTURE AHEAD
Christina has proven that she has the talent to become an important singer in the entertainment industry. All that she needs is to focus on her career as a singer and, maybe one day, she could release an album and become even more famous.
ANOTHER WONDERFUL FEMALE VOICE
Christina is not the only woman who became famous thanks to her outstanding vocal skills as Ronee Martin did the same in the 2016's season of "America's Got Talent."
She began her audition by singing Bonnie Raitt's "I Can't Make You Love Me." Simon Cowell, one of the judges, held up his hand to stop the music after Ronee sang just a few verses of the beloved classic hit.
Simon said that it was not the best song for her. Later, Ronee admitted that she could sing "Natural Woman," and as soon as she started, she surprised everybody. Apart from a standing ovation, she got the four "yeses" from the judges.