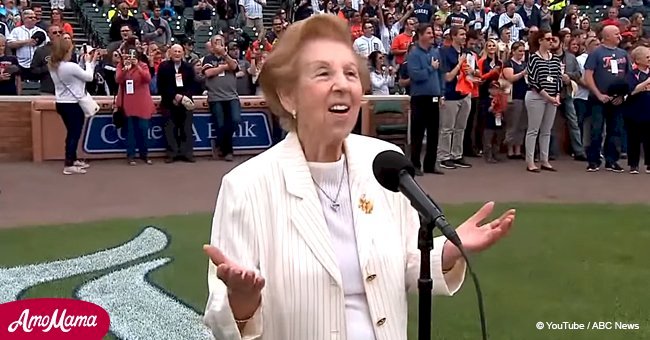 Tearjerking moment Holocaust survivor performed the national anthem before baseball match
73 years after the end of the Holocaust, a survivor celebrates freedom by singing "The Star-Spangled Banner."
When Hermina Hirsch was 17, she and her father were placed in the infamous Nazi death camp of Auschwitz. One year later, they were liberated by the advancing Sovie army.
Auschwitz alone had claimed the lives of 1,080,000, with the death toll for the Final Solution - including Jews, Soviet prisoners of war, ethnic Poles, Soviet citizens, gay men, disabled people, and political opponents, totaling 17 million people, according to scholars.
As a survivor of the Holocaust, freedom has a special meaning for Herminia, and she has a special devotion to the "Star Spangled-Banner," America's hymn to freedom.
When she was 89 Hermina fulfilled a life-long dream of performing it for her beloved Detroit Tigers in a Major League Baseball game, and her touching performance was posted on YouTube/ABC7.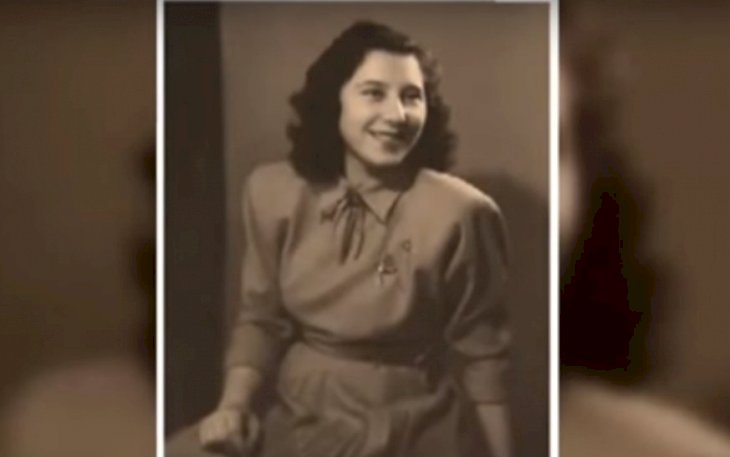 Source: YouTube/ABC7
"At my age, I figure that this would do it. I don t want to die before I sing at a baseball game."
Hermina Hirsch, ABC7, May 22, 2016.
A HYMN TO FREEDOM THAT CHANGED HER LIFE
Hermina and her family moved to Detroit Michigan after the war and applied for American citizenship. That was when Hermina fell in love for life.
As part of the citizenship process, she had to learn to sing the National Anthem, "The Star-Spangled Banner" and it was to be a song she would sing at every opportunity. Apart from the Anthem, Hermina also fell in love with baseball- particularly the Detroit Tigers.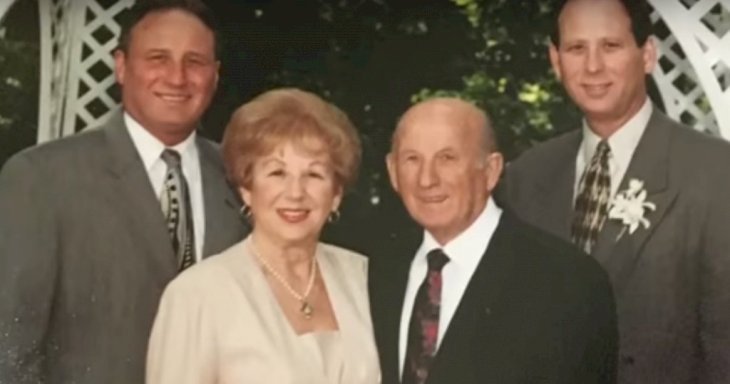 Source: YouTube/ABC7
HERMINA'S BUCKET LIST COMBINED BOTH HER PASSIONS
Hermina had often told her family and friends that she wanted to sing the National Anthem at the opening of a major league baseball game for her favorite team, the Detroit Tigers.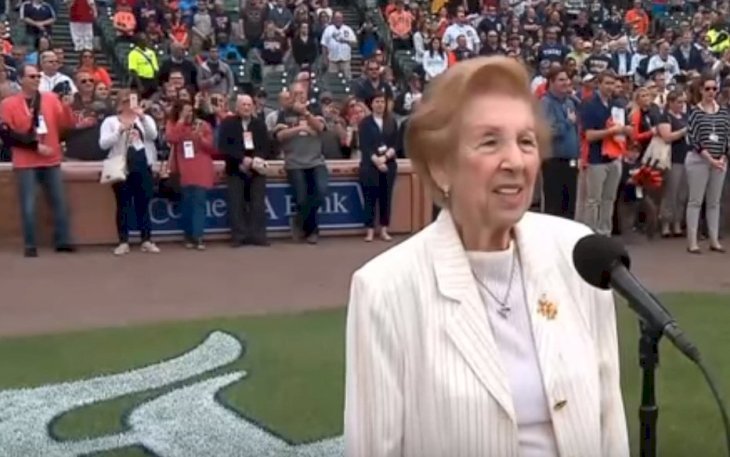 Source: YouTube/ABC7
A PETITION TO THE DETROIT TIGERS SAW HER DREAM COME TRUE
Hermina's daughter-in-law posted a video of her singing the National Anthem online. She asked the team to let Hermina live out her dream, and they agreed.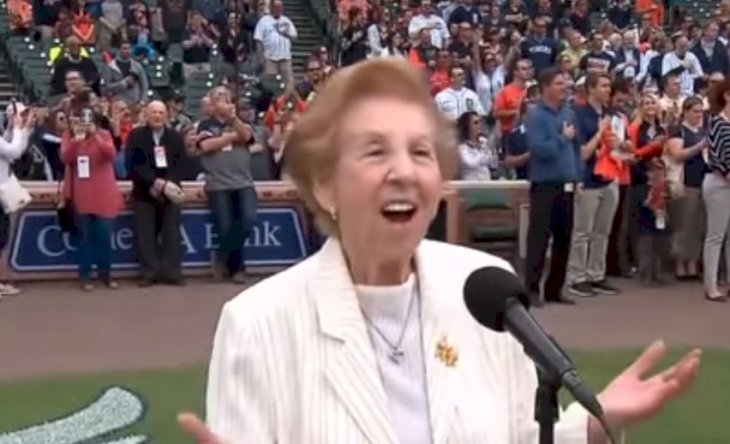 Source: YouTube/ABC7
"THE LAND OF THE BRAVE AND THE HOME OF THE FREE"
Hermina Hirsch stepped at Comerica Park at a Detroit Tigers/ Tampa Bay Rays a and sang "The Star-Spangled Banner" in front of thousands of fans.
Herminia has been singing the anthem for years during Holocaust survivor meetings in the Detroit, and her powerful rendition at Comerica Park had people in tears.
SEVEN-YEAR-OLD STEALS THE SHOW AT AN ASTROS GAME
At a Houston Astros game in Houston Texas, a 7-year-old's voice dominated the noise and bustle as she sang the "Star-Spangled Banner." According to Beto Comales, his daughter, Xcarlee Ramon proudly sings the National Anthem everywhere she goes.
Like Hermina, her dream is to sing at her favorite baseball team's home pitch, Minute Maid Park. opening for a major league game. Hopefully, she will do so before she is 89.
In a related story, another 7-year-old girl sang "The Star-Spangled Banner" before the LA Galaxy vs. Seattle Sounders game and the video has gone viral.
Please fill in your e-mail so we can share with you our top stories!