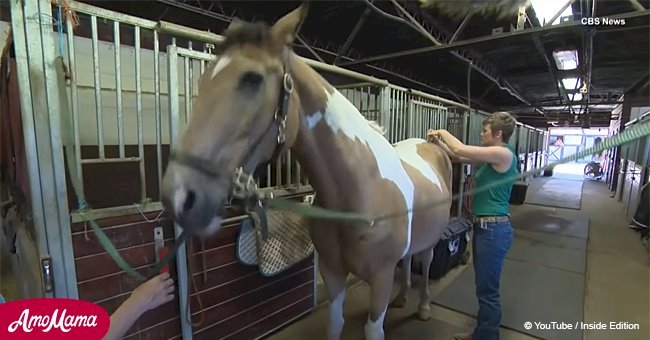 Heartwarming Video of Vet Giving a Horse Acupuncture to Relieve its Pain
Who knew acupuncture could benefit animals too? A video has been circulating online of a seasoned Veterinarian performing acupuncture treatment on a 21 year-old show horse.
The centuries-old procedure, developed by the Chinese, involves the use of needles at specific pressure points on the body as a healing technique. It has been known to help relieve pain and resolve other health issues in humans for years.
Performing acupuncture treatment on animals, however, is not a new phenomenon. In the past, it was mainly used on large animals like horses due to their function as part of the military. In recent years, it has become popularly used by veterinarians all over the world on small animals and pets to treat several conditions.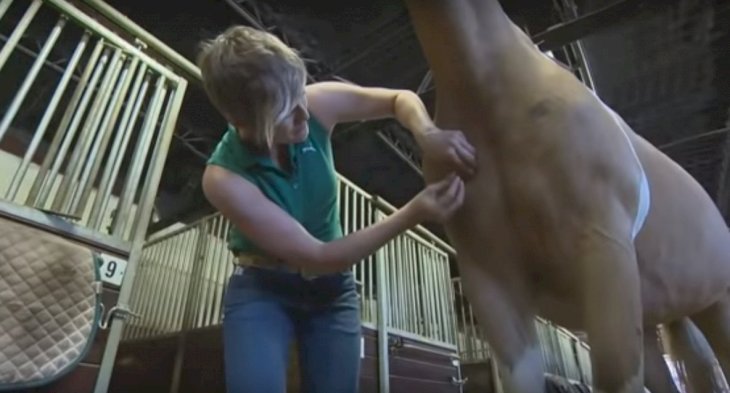 YouTube/Inside Edition
Dr. Anne Bukenhofer, Veterinarian at the Rising Star Equine Center in Old Bethpage in New York, and her team has found the procedure to be helpful for treating injuries and focuses on treating show horses. She believes that in the same way that the human body can benefit from the procedure after years of wear and tear, so can horses.
"You can get pain control, you can get stress relief. You can help the horse feel a lot better," said Bukenhofer as she stuck 2-inch needles in her patient.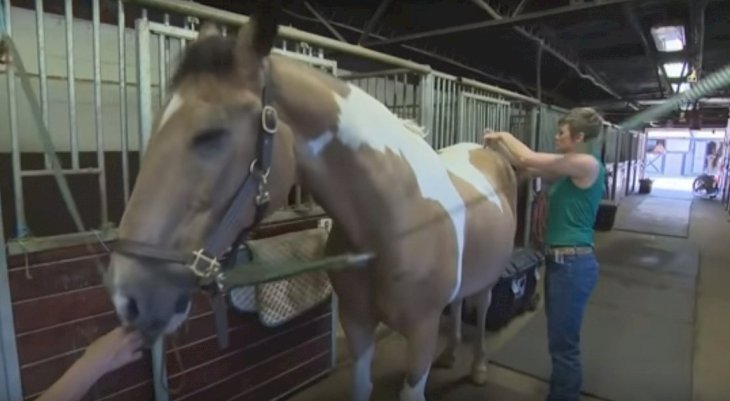 YouTube/Inside Edition
Tony, the show horse seen receiving acupuncture treatment, is 21 years old and has been a show horse for many years. To convert that into human years, Tony is about 63 years old. He is just one of quite a few show horses that are still in the game at that age.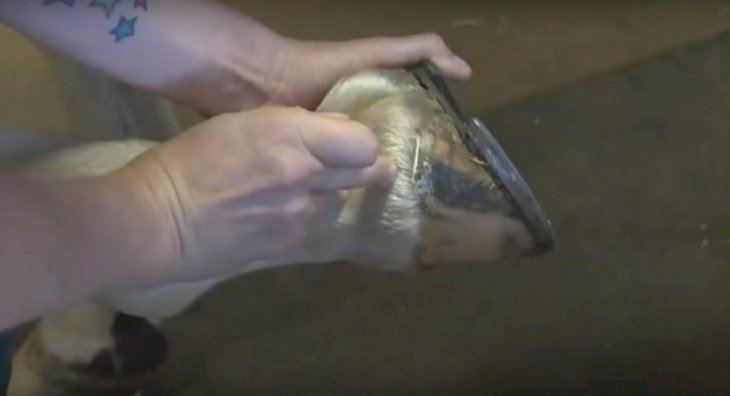 YouTube/Inside Edition
Tony's arthritis and numerous injuries over the years causes a lot of pain and discomfort at times that Dr. Bukenhofer believes can be treated by needle stimulation. Needles are placed at specific points on the horse's body to access internal organs and cause the release of endorphins, to relieve chronic pain.
"There were patients that I knew I wasn't getting to the root of the pain with traditional medicine and being able to offer this modality has meant that I've been able to help horses I wouldn't have been able to help before," said veterinarian Dr. Kara Spillman.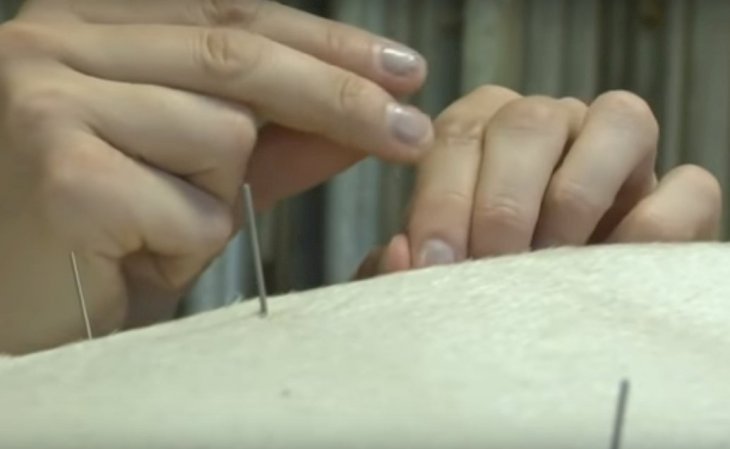 YouTube/Inside Edition
The vets were seen applying similar massage and chiropractic therapy techniques on other patients, which are said to also help to treat and restore the equines' health.
Please fill in your e-mail so we can share with you our top stories!