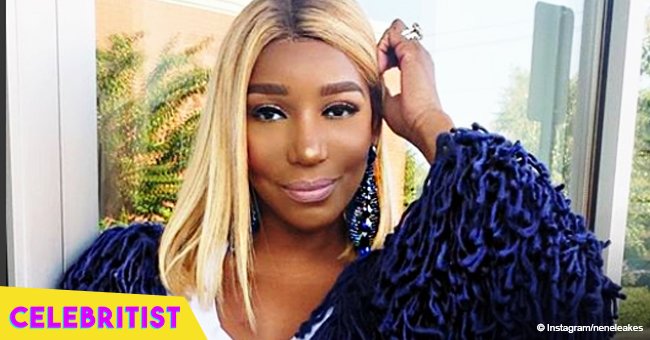 NeNe Leakes reveals she's been secretly filming a movie in recent post
Amid taking care of her sick husband, NeNe Leakes reveals that she has also been busy preparing for a secret project that she just recently announced on Instagram.
As per her post, it seems like Leakes is currently filming a movie and has been quiet about it the entire time, as she recently just made the announcement on her social media account.
Who would have thought that NeNe would still take on a large project while taking care of her husband, Gregg Leakes, who was diagnosed with cancer, and who has recently undergone his (hopefully) final and most successful surgery to fight for his life? It turns out, she was not only juggling being a caring wife to Gregg, a loving mother to their children, a gracious host to those who visit them at home but was also heading to movie sets these past few weeks.
On her Instagram, she wrote this announcement:
"(SWIPE) Moving in silence has been the best thing for me this year because i believe there are people who try an pray against your success! Fun times on set filming a movie with these guys! My hot boyfriend @deraydavis my son @lilyachtyand my crazy funny nephew @dcyoungfly #waitforit"
Throwing major shade at unknown people, she said that she's learned to keep moving in silence and this is the best thing she's been doing this year, as according to her, announcing your moves in advance often allows other people to "pray against your success".
She also shares how fun it has been filming a movie not only with a great set of people, but with her movie boyfriend, son, and nephew.
What NeNe has been doing is extremely admirable, as she is not only taking care of her husband tirelessly and without complaint, but is making a living in order to keep helping out with their bills and all that comes with his cancer diagnosis.
Please fill in your e-mail so we can share with you our top stories!