Barack and Michelle Obama tweet sweet posts as they celebrate their 26th anniversary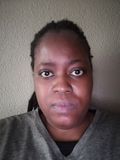 October 3 was Michelle and Barack Obama's wedding anniversary. The pair took to social media to express their love for one another.
On Twitter, the former president called his wife "an extraordinary partner." While the former first lady called him "a treasure" in her life.
Michelle and Barack Obama celebrated their 26th wedding anniversary on Wednesday. He took to Twitter with this message:
"Happy Anniversary, @MichelleObama. For 26 years, you've been an extraordinary partner, someone who can always make me laugh, and my favorite person to see the world with."
For more on this story go to our Twitter account @amomama_usa. Her response was:
"Thank you @barackobama for 26+ years of love, trust, and respect - for being a man who always lifts up and honors me and our wonderful girls. Each day I'm with you, I'm reminded of what a treasure you truly are to us all."
In May, Michelle took to Instagram to post a series of pictures from her childhood and college year. One of the images was taken at the pair's reception when the former president removed Michelle's garter belt.
The couple is seen smiling but the former first lady explained in her caption that Barack had been ill that morning. She revealed he'd suffered "a nasty head cold."
The former first lady wrote:
"Somehow, by the time I met him at the altar, it had miraculously disappeared and we ended up dancing almost all night. Twenty five years later, we're still having fun, while also doing the hard work to build our partnership and support each other as individuals."
The couple met in 1989 when Barack was a summer associate at a Chicago law firm and Michelle Robinson was his advisor. In the beginning, she refused to have a date with him but eventually, she agreed.
Their first date involved a picnic, a long walk, a tour of the Art Institute, Baskin-Robbins ice cream, and watching Spike Lee's "Do the Right Thing." She had this to say about their first date:
"We clicked right away…by the end of the date, it was over…I was sold."
The pair dated for two years before Barack proposed at Gordon's restaurant in Chicago. At the time, they were celebrating finishing the bar exam.
In 1992, Michelle and Barack got married at Trinity United Church of Christ in Chicago. Michelle's brother walked her down the aisle, while Barack's brother served as his best man.
Their reception was held at the South Shore Cultural Center. The couple's first dance as husband and wife was to Stevie Wonder's "You and I."
They had their honeymoon at the California-coast.
Please fill in your e-mail so we can share with you our top stories!