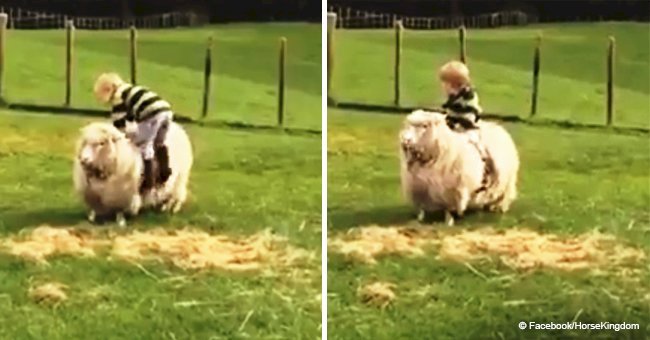 Little boy climbs on the back of a sheep, but suddenly the pet begins to run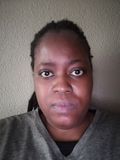 Oliver and James are two New Zealand boys who've become famous on social media. They found fame for riding an animal one would not think of riding.
A video taken by their mother shows Oliver struggling to get onto the sheep's back as it stands still. When he's finally on top, the pet bolted suddenly.
In August, Sally Steiner uploaded footage of her son Oliver who's seen trying to ride a sheep named Dotty. Her other son James is seen in the background chasing after another sheep named Sinead.
The clip shows Oliver getting on top of Dotty's back. As he struggles, his brother whizzes past chasing after Sinead to try and catch a ride on her.
For more on this story go to our Twitter account @amomama_usa. Oliver eventually gets on top and perches proudly.
Then suddenly the sheep starts running and the little boy can be heard shrieking with joy. The family has had their pet sheep since they were lambs.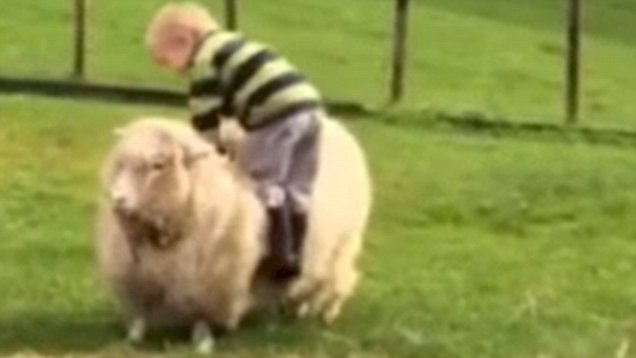 Source: DailyMail.co.uk
Steiner revealed that she first heard the boys screaming and laughing the night before. When she asked them what they had been up to their answer baffled her.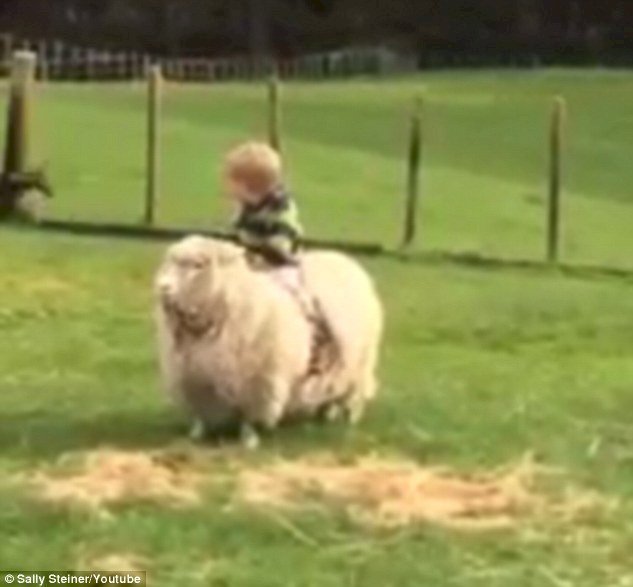 Source: DailyMail.co.uk
She recalled:
"They said they were riding the sheep - I thought maybe they might have been trying to - but probably not successfully."
However, the next day, while outside tending to things around the place, the boys were in the paddock and started playing with the sheep. Steiner said Oliver just jumped on Dotty and rode her.
The two sheep aren't the only pets with amazing skills. Paulina is the owner of a Shetland pony called Alvin that has gone viral on the internet.

Source: YouTube/sprost se
a
The pony loves showing off, especially when there are people around. It stands and walks on its two hind legs and has gone viral for dancing on two feet.
Please fill in your e-mail so we can share with you our top stories!