Dog should be guarding sheep, but his ingenious 'method' makes everyone laugh
A video of a dog's smart work style while guarding a flock of sheep in Fordongianus, Italy is impressing everyone on the internet.
ViralHog shared a video on YouTube which sees a small dog riding a sheep while their flock grazes on a open grassland.
The dog can be seen lying on top of a sheep, relaxed and all cozied up, as the sheep go about their way grazing in the field.
The canine riding the sheep was recorded on camera by the owners, who went to check up on the dog who was working his hours guarding the sheep.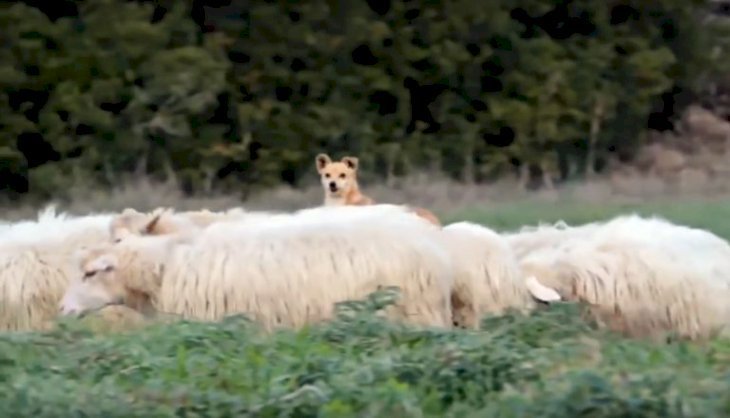 Follow us on Twitter to learn more.
But what they witnessed left them shocked and laughing hysterically. Their pooch on duty, who was responsible for guarding the sheep, had decided to relax back and simply ride the sheep instead.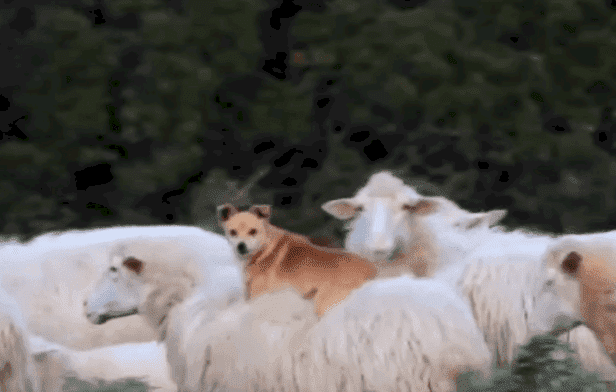 The description to the video on YouTube explained, 'Today our sheep were accompanied by a new furry friend.'
The hilarious video has been adored by the internet. It has been viewed more than one million times making it go viral on the internet.
Several people talked about the brief clip in the comments section, praising the smartness of the dog.

YouTube user, EITurbinado wrote, 'Work smarter, not harder…,' while Otto Montero joked, 'That's one way of staying on top of things.' User Maxwell 89 deemed the dog as 'smart' and called the video 'very funny and lovely.'
Lucid also praised the dog for its smart thinking, quipping that he might have gotten on top of the sheep to get a better view of things while he guarded the flock.
As one of the most popular pets, dogs often surprise us with their smart behavior and unsuspecting antics.
A year ago, another surprising video of a dog went viral on the internet, which showed a Lurcher jumping through a field in the style of a kangaroo. The hilarious video has been viewed over thousands of times on the internet.