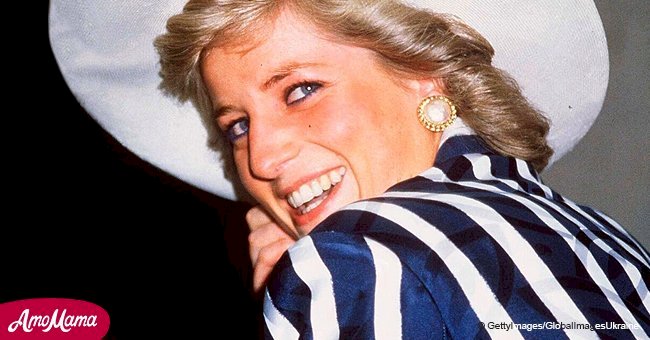 13 memorable moments in the life of Princess Diana
Diana has long held our hearts as the people's princess. But what made her so special that all women wanted to be her and most men wanted to be with her?
Born to the nobility, her story is hardly a rags-to-riches fairytale, but coming from a broken home and being as vulnerable and charming as she appeared, Diana instantly bewitched us anyway.
13. HELD REGULAR JOBS
When Lady Diana returned from studying in Switzerland, she started working in London. She found jobs related to house cleaning and babysitting while sharing an apartment with two friends.
Diana was also a dance instructor but had to quit due to a skiing injury that kept her out of work for too long. She then began her dream job working as a playgroup preschool assistant at the Young England Kindergarten.
12. ENGAGEMENT RING
Lady Diana flouted royal custom by not having a custom-made engagement ring. She was the first member of the family to choose her ring from Garrard's jewelry collection.
The ring was an 18ct white gold band holding a 12ct oval blue Ceylon sapphire surrounded by 14 solitaire white diamonds. While not unique, it came with a hefty price tag of around $36,000 at the time.
Prince William asked his brother Harry for the ring when he wanted to propose to Kate Middleton so his mother could be a part of the special day. The ring now sits on the Duchess' finger.
11. WEDDING DRESS
Lady Diana opted for an ivory woven silk taffeta dress embroidered with sequence, 10,000 pearls, a hand-made piece of lace worn by Queen Mary, and a 25 ft train.
It went down in history as the most famous wedding dress ever. The dress cost $30,000 to make and her wedding was billed as the "Wedding of the Century," viewed in many countries worldwide.
10. FASHION ICON
Diana's sophisticated style honed from being brought up in nobility and studying abroad meant that she pulled off looking elegant no matter what she had on. Women wanted to be her and men wanted to be with her.
Tuxedo jackets with bowties, trousers at evening events, pantsuits, dresses, polka dots, plaid; there wasn't a fabric or style that did not look good on her frame. Anything she wore sold out within hours.
9. NO GLOVES
She broke royal protocol by not wearing gloves because she wanted to be able to hold people's hands to bring them comfort. Whether commoner or leper, celebrity or royalty, Diana believed in physical touch to deliver her magic.
Knowing how aloof the royal family has kept itself for generations, Diana was like a breath of fresh air, mischievous and rebellious in small sweet doses and for all the right reasons.
8. AIDS ADVOCATE
While HIV AIDS was still a taboo subject in the eighties with many people believing it could be caught through touch or sharing utensils, Princess Diana started actively working with AIDS organizations to fight the stigma.
She changed perceptions about the disease by being seen touching people struggling with the virus. Diana opened a center for AIDS sufferers in the UK and met with the late Nelson Mandela to combat the prejudice.
7. CELEBRITIES
Things were markedly different at the time Diana became a Princess in that royalty didn't simply hang out with brash new-money celebrities. There was a certain distance maintained between royalty and commoners.
Diana's inner circle comprised of well-known names and faces from the sport, music, fashion, and movie industries. She seemed to put up no royal boundaries as to who was worthy of her time and who wasn't.
6. MARRIAGE BREAKDOWN
As Diana discovered more about Charles and Camilla's secret relationship, their marriage started breaking down. She fought to keep him but her struggle was in vain.
Diana would reportedly tell an interviewer that her marriage was "crowded" with a third person coming between their vows to each other.
5. AFFAIRS
Princess Diana allegedly had a string of affairs herself after her marriage broke down, the longest being with James Hewitt that lasted five years.
Hewitt would also be accused of fathering Prince Harry, a claim he still vehemently denies.
4. STRUGGLE WITH BULIMIA AND DEPRESSION
After becoming a Princess, Diana battled with her feelings of inadequacy with regard to the royal family. Her insecurities were helped along with Charles's off-handed comments and her mental health suffered.
She reportedly began using food as a coping mechanism, something her adoring public would never have dreamed possible, and also resorted to self-harm in her darkest hours.
3. DIVORCE
It was the suggestion of Queen Elizabeth that the couple should divorce instead of being continued fodder for the gossip mills.
The Queen announced her suggestion publically and it took Prince Charles and Princess Diana a few months before they reached the same conclusion.
2. DEATH
Diana's sudden death in a fatal car crash left the world reeling in shock. Kensington Palace was engulfed with flowers, candles, and messages.
More than a million people lined the road that carried her body to its final resting place and no less than half the world watched on television as her devastated sons walked behind the hearse.
1. HER CHILDREN
The world breathed a sigh of relief when Prince Harry married Meghan Markle in a beautiful ceremony this year knowing Diana was made proud. But speculation has always followed Harry around with regard to his paternity.
Prince William's marriage to Duchess Kate has borne three gorgeous little royals, and the couple's parenting methods are often compared to the way Diana raised her boys to show humanity and generosity of spirit.
And so the world keeps turning knowing that as long as we have her progeny still doing her good works and treating people fairly, her legacy continues.
Please fill in your e-mail so we can share with you our top stories!