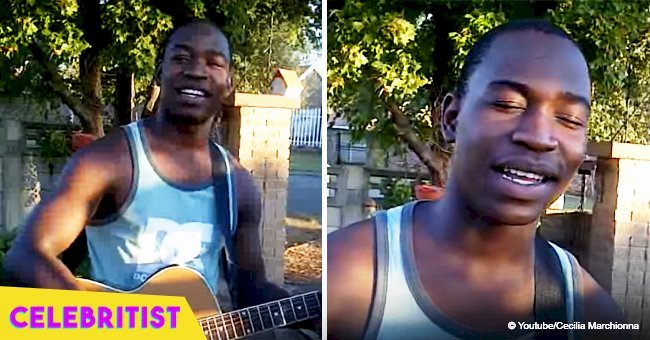 Young guy became an internet sensation due to his heartbreaking voice in viral videos
A young South African man became a star after a neighbor captured his performance on a cell phone.
Refentse Morake, from Vereeniging, South Africa was out on the sidewalk singing and playing his guitar, when another resident, Cecilia Kruger Marchionna, heard him sing.
She was so impressed by his beautiful voice that she whipped out her cell phone and recorded his performance.
Marchionna posted the clip on YouTube/Cecilia Marchionna and it went viral with over 200,000 views.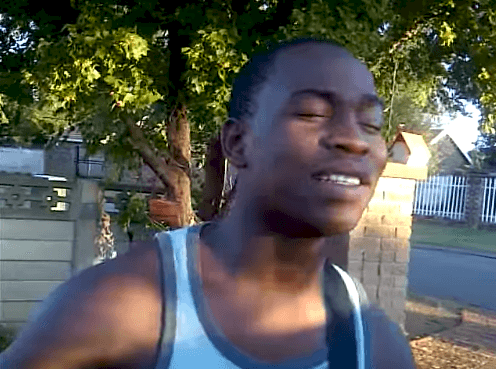 Source: YouTube/Cecilia Marchionna
A STAR IS BORN
Marchionna, who is Afrikaans, had just discovered and launched South Africa's latest singing star.
What makes Refentse extraordinary, apart from his beautiful voice, is that fact that he was born after the end of Apartheid' and yet he sings in Afrikaans.
Afrikaans is derived from an old form of Dutch brought to the Cape by Protestant settlers in the 17th century, and became synonymous with the repressive Apartheid regime.
HE FELL IN LOVE WITH THE LANGUAGE
Explaining his decision of singing in Afrikaans which is not his home language, Refentse said:
"I went to an Afrikaans school so I was always exposed to Afrikaans music. I liked it and so decided to sing along' and eventually I started to learn how to perform Afrikaans songs on my guitar"
HEALING A NATION THROUGH THE POWER OF SONG
"We have so many problems in South Africa and so many things that have the potential to divide us. I believe that the one thing that can unite us is music. It's the one thing that can heal our wounds. No matter our race or gender' we can all unite behind music."
HE BECAME A SINGING SENSATION
For Refentse, the viral video post was to be the beginning of an extraordinary journey that would lead to a recording studio and his first album.
SHARING THE STAGE WITH STARS
From strumming his guitar on the street, Refentse found himself sharing the stage with South Africa's most popular Afrikaans artists' including Karen Zoid and Steve Hofmeyr.
Refentse is concentrating his energy on developing his career as an Afrikaans performer, and the future is wide open for the young man who wanted to change the world with a song.
Please fill in your e-mail so we can share with you our top stories!