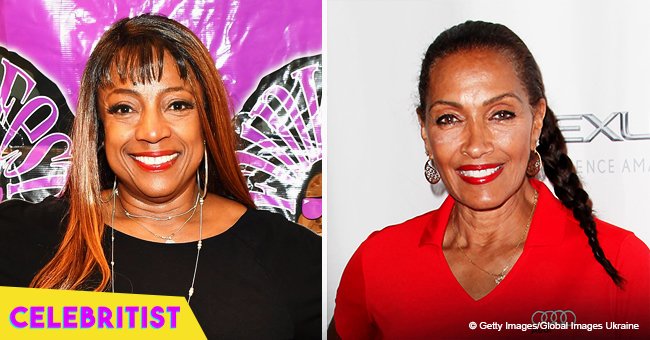 Husband of Ms. Parker from 'Friday' has a beautiful adult daughter with Thelma from 'Good Times'
Who isn't a fan of "Friday and "Goodtimes"? "Mrs.Parker" and "Thelma" just shared photos of their grown-up daughters and they'r just beautiful.
Bern Nadette Stanis first came to the public's attention as Thelma in "Goodtimes"; a role she played between 1974 and 1980.
Stanis, 64, was - and still is - a strikingly beautiful woman and the photos of her daughter show that the apple didn't fall that far from the tree, revealed OldSchoolMusic.com on September 25, 2018.
My baby daughter BrittanyRose Cole is going to be a doctor and I am proud of her.
Bern Nadette Stanis, OldSchoolMusic.com, September 25, 2018.
BERN NADETTE STANIS' YOUNGEST DAUGHTER, BRITTANY ROSE
Stani's youngest daughter, Brittany Rose, is 23 years old and is a student at Hampton University. The young woman is the spitting image of her mother back in the day when she had America tuning in to see her strut her stuff on "Goodtimes."
Brittany Rose is not following in her mother's footsteps. She is a medical student and will be specializing as a gynecologist.
TWO MARRIAGES, TWO BEAUTIFUL DAUGHTERS
Brittany Rose is the daughter of Stanis' husband Kevin Fontana, whom she married in 1987. The couple has been together for 31 years.
Stanis gave birth to a daughter Dior Ravel in 1982 whom she shares with mechanical engineer Terrence Redd to whom she was married in the early 80s. Dior, 36, is a successful model and an author.
SIZZLING HOT MRS.PARKER WATERING THE LAWN
"Hey, Ms. Parker!" is a phrase to conjure up images of the sensual and beautiful Kathleen Bradley watering the lawn in her tiny shorts in "Friday," to the delight of all the boys in the 'hood and audiences all over America.
20 YEARS LATER SHE IS JUST AS BEAUTIFUL
Current photos of Bradley, 67, show that "Mrs. Parker" is just as stunning today as she was 20 years ago, and still working as an actress.
She has guest starred and co-starred on "General Hospital", "Days of Our Lives", "Redd Foxx Show", "Divorce Court", "Amen", and "A Different World".
BRADLEY'S BEAUTIFUL DAUGHTER CHEYENNE
Like Stanis, Bradley too has a daughter, Cheyenne Overton, from her marriage to actor Bill Overton. Cheyenne is just as beautiful as mom and recently launched an innovative concept called KINGZ THREADZ, which is wearable art.
THE SPECIAL CONNECTION BETWEEN BRADLEY AND STANIS
Bradley and Stanis share a special bond: Bradley is now married to Stanis' ex-husband Terrence Redd, the father of Dior Ravel. She is now the step-mom to Stanis' older daughter.
Please fill in your e-mail so we can share with you our top stories!