School students with disabilities receive an unforgettable graduation gift they did not expect
Graduating students at the John F. Miller School in Las Vegas, an institution conceived to assist children and young adults with disabilities to pursue an education, were granted the celebration of their dreams.
An initiative of the Fox5 Surprise Squad in complicity with the school principal gave the students a great surprise. The team organized a spectacular event to let the students properly enjoy this important moment of anybody's life.
As ShareTap reported, the school has students between the ages of 3 and 22, a bigger population than a regular school. Apart from that, given the myriad of health conditions the students present, they need the service of 13 full-time nurses.
This means that apart from the costs of an education, the school has to cover medical expenses, and therefore they have an extremely tight budget. Read more on our Twitter account @amomama_usa
As much as the school staff values the achievements of their students, they are forced to keep each year's graduation ceremony and celebration to the minimum, usually only counting with a few balloons to mark the milestone.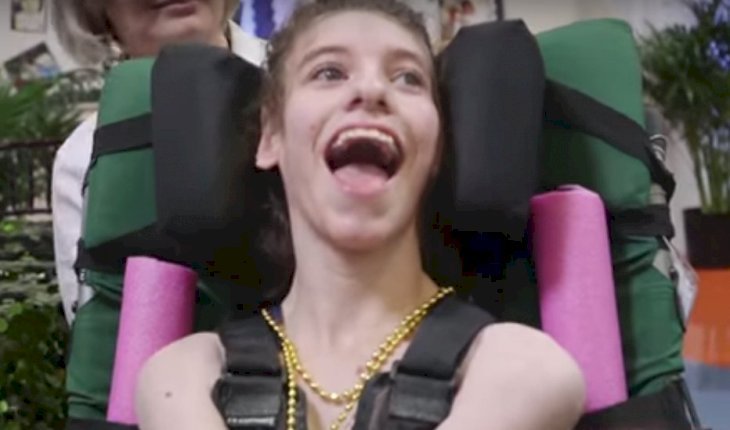 This is where the Fox5 came into place. When the 2017 graduation day was getting closer, they paid a visit to the school installations and started to think of ways to turn them into the setting of an extraordinary celebration.
The squad assembled a group of helping hands that included specialist from a number of areas, to give the school gym a makeover without nobody but the principal, who handed the keys, knowing anything about this.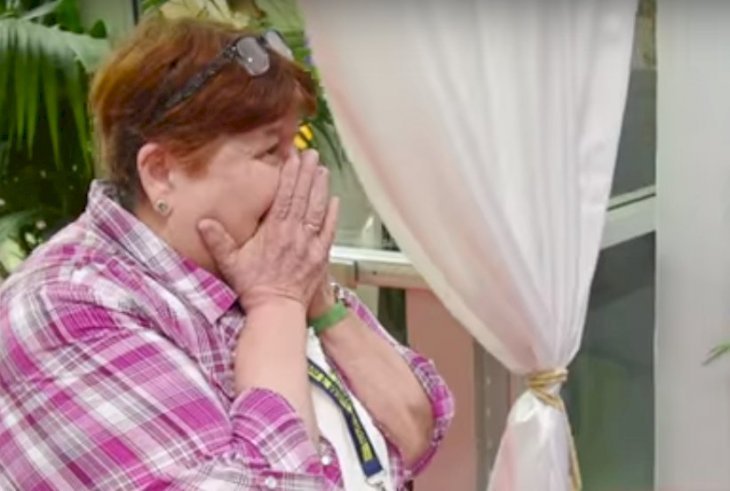 When the work was done, the school gym had undergone an unbelievable transformation. Everything was ready to give the John F. Miller School's graduating class the prom party they deserved.
"Not all of our students live to see their graduation day. So this one of those huge, life milestones that we're all proud of them for, and we want to make it special for them and their families," the school principal told Fox, pointing out to the meaning this celebration had for everybody involved.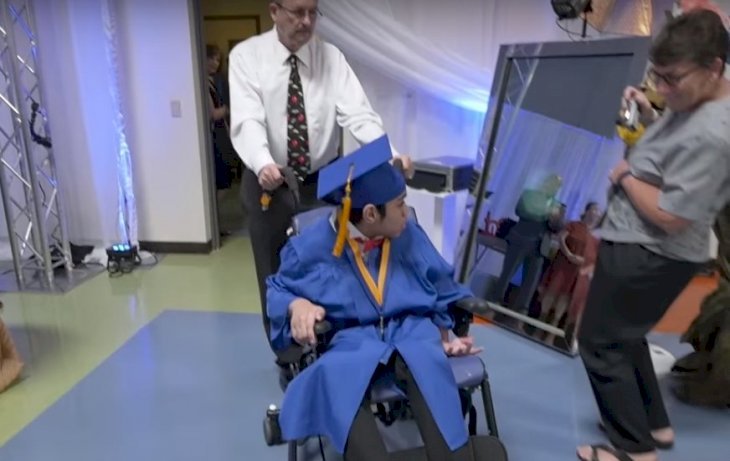 The school accommodates students with a wide range of conditions, from children and young adults who use a wheelchair to others with learning disabilities.
This means that the school personnel has to make efforts to offer the students a proper environment to be educated according to each of the student's particular needs.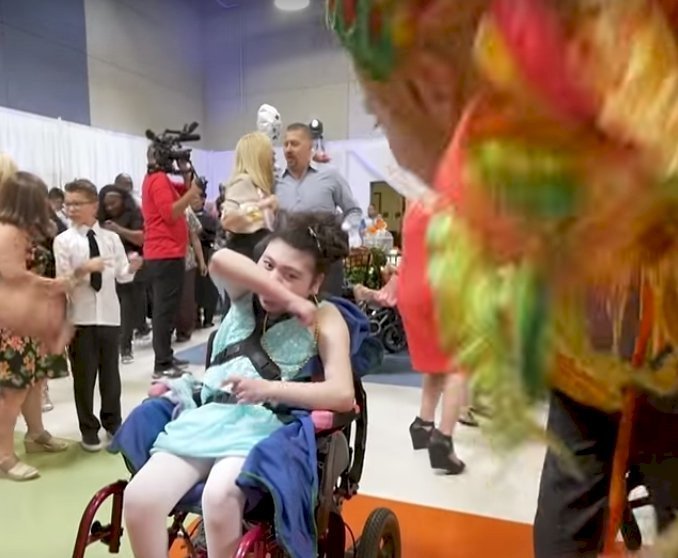 There are a number of ways to make the best out of a school with these characteristics. This includes keeping the distractions to the minimum in the classroom and organizing things neatly to help the students be as focused as possible.
It is also recommended to mark the transition between different activities clearly. For instance, a song can be sung every time the children are going to clean up their desks.
Instead of giving general instructions with a final goal in mind, the teachers should rather break down instructions into smaller tasks. This way, the students can concentrate their efforts on one problem at a time.
These and other principles need to be followed not only at school but also at home, by the parents and/or caregivers.
While there is still a lot of people out there that could learn one thing or two about how to treat people of any condition with the respect and support we all expect from others, there are many examples of people who set an example of empathy and basic humanity.
The owner of a pub called The Barrel Chapeltown was asked by the father of a child with disabilities if it was fine if he brought his child with him into the place, explaining that he had been forbidden to do so in many places because his son made loud noises and kept waving his hands around.
The owner named Steph Tate, not only told this man that he and his child were welcome to go to her pub anytime they wanted, but she also wanted to let anybody with a disability to know they were welcome.
Tate took to the pub's Facebook page to share this message, where she additionally warned anybody who dared to make disrespectful comments or made people with disabilities uncomfortable, that he or she was going to be removed from the pub.