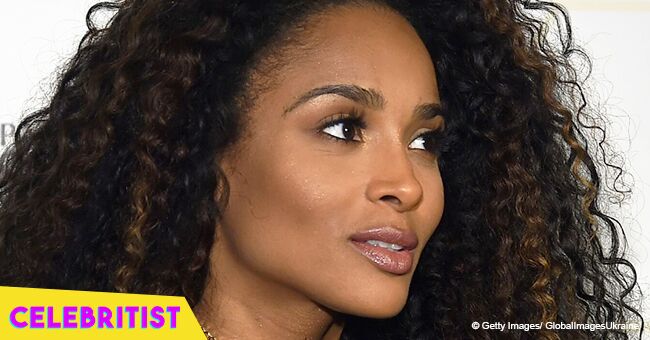 Ciara flaunts enviable figure in red latex suit and high heels in recent picture
Ciara posts an Instagram photo showing her enviable figure and highlighting her curves. The American singer rocked a red latex suit and high heels.
American singer, Ciara, just posted two photos of herself on Instagram wearing a red latex suit and high heels. Her outfit highlighted her beautiful figure and curves. The first photo was of herself posing facing a wall, with her head turned back to the camera. The photo emphasized her toned and defined upper back as well as her round behind. The second photo was of her candidly walking towards the camera, but wearing a long black jacket to match her red ensemble.
Ciara's fans were quick to comment on how beautiful and 'hot' she was. Social media users made sure to compliment her about the way she looked, saying that throughout her years in the industry, she has been able to keep her body fit and healthy.
"Cici always had an amazing figure.. Her upper body's still slim. Go check her pre-motherhood photos."
"all I can say in my head when you killin' it is "CIARRRRAAAAAAA, this beat is automatic", referring to her song.
Someone also recognized and thanked the singer for having an impact in her listeners' lives, saying that while growing up, she watched Ciara perform and it's great to still see her do what she loves up until today.
"Seeing you perform made my whole life!!! Grew up on you and it took me back to my pure happy days thank you for that."
Recently, Ciara also shared in a magazine that she is far from settling down from her career. She said that she has set her goals to be a self-made billionaire because she can do more things with more money – great things we presume. She also shared her mindset through her life and how being a dark-skinned woman never brought her down or became a hindrance for her to be who she is today.
Ciara has been very successful since starting her own business at the age of 19 until being a pop sensation for many years now. She does things for her and her family whom she loves so dearly. She revealed that her family with her husband and NFL star Russell Wilson, her 4-year-old son, and 16-month-old daughter are her biggest triumph.
Please fill in your e-mail so we can share with you our top stories!