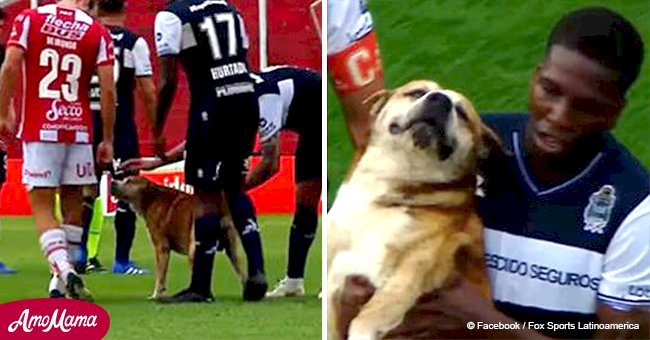 Soccer match abruptly stops after an unusually fluffy 'player' appears on the field
An adorable pooch made its way in the middle of a field while a soccer game was on-going. The players had to stop for a moment, and one of them grabbed the dog toward the sidelines.
During the final minutes of the soccer game between Unión De Santa Fe and Gimnasia in Argentina, things took a different turn when a dog named Roberto took all of the attention.
Right in the middle of the game, the dog decided to stroll right towards the center of the field.
It was a good thing the cameraman was able to capture the unusual but hilarious moment.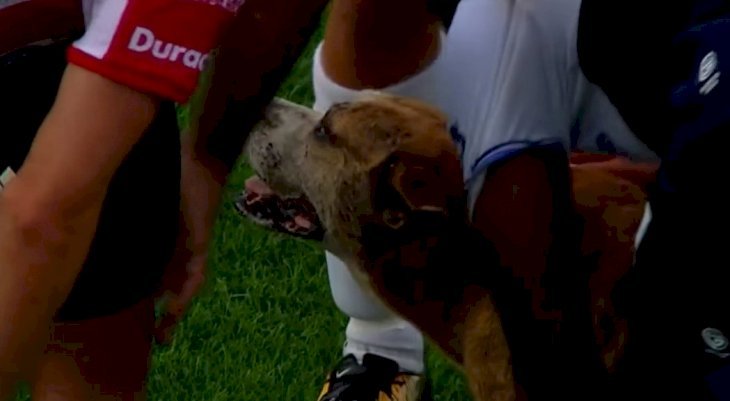 Source: Facebook/ FOX Sports LA
Follow us on Twitter at
AmoMama USA
for more funny and adorable stories about animals.
Roberto paused for a moment and rolled on the grass. Seconds later, a group of players surrounded him and the players seemed to be more than happy to give the pooch some warmth and affection.
The fun didn't last though as Roberto was taken by one of the players and took him off the field. Although, the pooch's expression seemed to show that he was already contented with his fleeting time in the spotlight.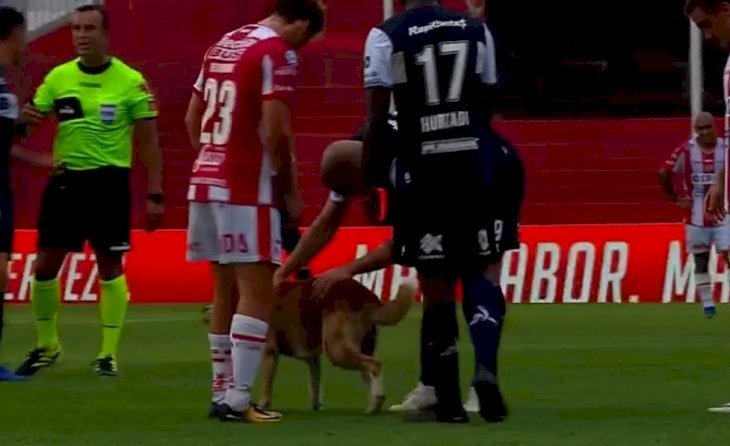 Source: Facebook/ FOX Sports LA
Somehow, the crowd was entertained by what occurred and seemed to approve.
The Unión De Santa Fe, Roberto's home team, had been leading at 1-0 when the interruption happened. They were, later on, declared as the winners after the game was continued.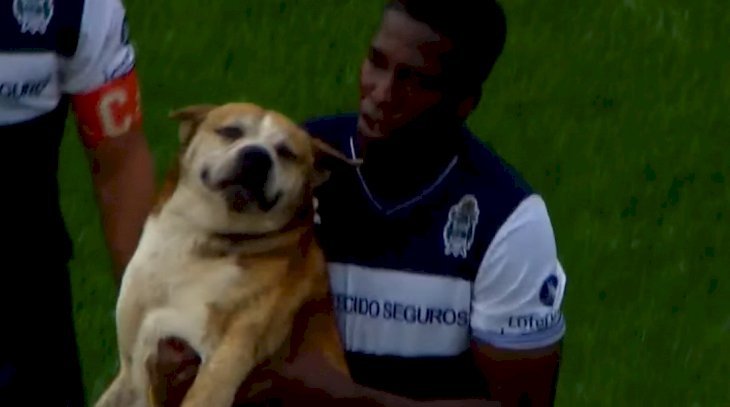 Source: Facebook/ FOX Sports LA
Funny enough, the opposing team's manager speculated that "they trained him at halftime and they put him in the second [half]."
Although the validity of the theory has not been confirmed yet, Roberto still had the time of his life at that moment.
"He is a good dog, and people love him. He's our team's dog. The members of the club attend to him as if it were their own," said a spokesperson for Unión De Santa Fe to the Dodo.
Meanwhile, in another field game, a football match between Turkey's Besiktas and Germany's Bayern was also momentarily interrupted after a feline strolled towards the field.
When the golden cat wandered off towards the center, the referee, Michael Oliver, briefly paused the game.
It was a good thing the cat walked away on its own and did not cause any more interruptions.
Please fill in your e-mail so we can share with you our top stories!