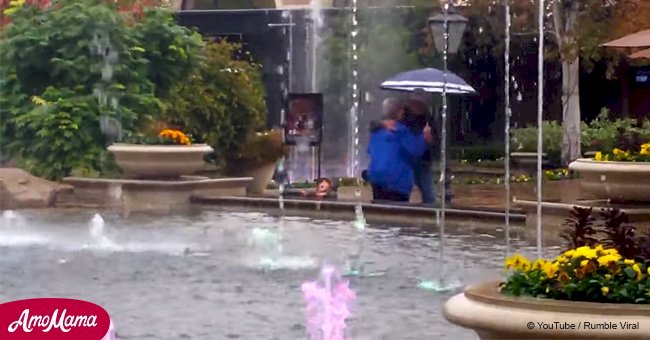 Elderly couple adorably dancing in the rain proves that true love does exist
Love is still in the air for the elderly couple that was spotted dancing beside a fountain under the rain.
A sweet moment was caught on video during a rainy day at The Village in Meridian, Idaho.
With loud, jolly music blasting in what appeared to be a courtyard, the elderly couple decided it was a fun idea to dance around while it was raining.
Under an umbrella, the couple swayed to the beat of the music beside the fountain, laughing while they were at it.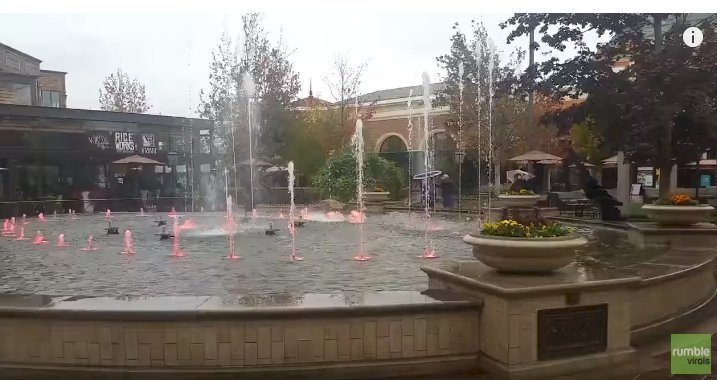 Source: YouTube/ Rumble Viral
Follow us on Twitter at
AmoMama USA
for more viral stories and videos.
It seems that age is just a number for these two as they didn't seem bothered by the rain when most people would resort to seeking for shelter as soon as one drop lands on the ground.
The couple looked very happy as they cherished the raw moment of just locking eyes and having fun on a random day.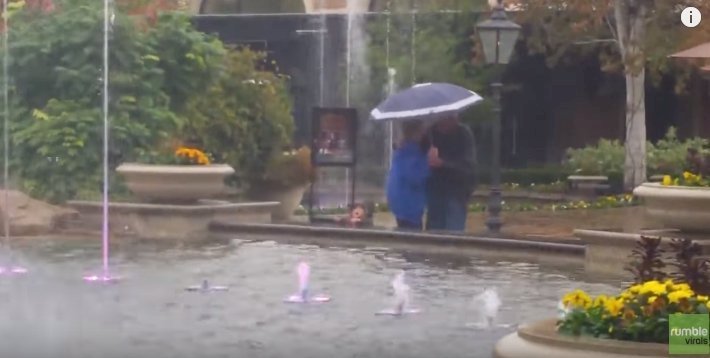 Source: YouTube/ Rumble Viral
One can only hope that they might find the same love that the elderly couple has.
The sweet pair's actions are just a testament that true love still exists.
Meanwhile, on the subject of dancing elderly couples, this one stunned the crowd, and the judges on "America's Got Talent" when they performed a very raunchy dance for their audition.
Showing that even they can sway their hips much like how youngsters do it, the Cuban couple showed off their confidence and their youthful energy.
66-year-old Celina and 70-year-old Fillberto were just like any regular old couple when they took the center-stage.
Although, when Jason Derulo's mainstream song "Talk Dirty" started blasting on the speakers, the couple started making their raunchy moves.
Everybody's jaws dropped, and even one of the judges became too uncomfortable to watch the couple's entire performance.
Needless to say, it was one of those blind audition performances that turned out to be very memorable.
Please fill in your e-mail so we can share with you our top stories!