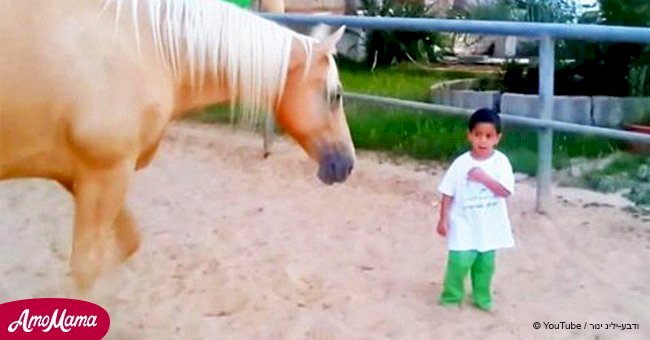 Horse walks up to a boy with rare disorder as mom films their amazing interaction
The video of the unusual connection between Erez, a four-year-old boy with Williams Syndrome, and a horse became viral in no time.
In the clip uploaded to the Facebook page of The Jewish Standard, Erez appeared a couple of steps away from the big horse somehow afraid of the animal as he was walking backward as if he was avoiding contact.
However, the horse slowly walked to him and, at some point, the child stopped and just waited for him to get closer. The horse stopped, and Erez kept playing in the sandy area, trying not to disturb the animal.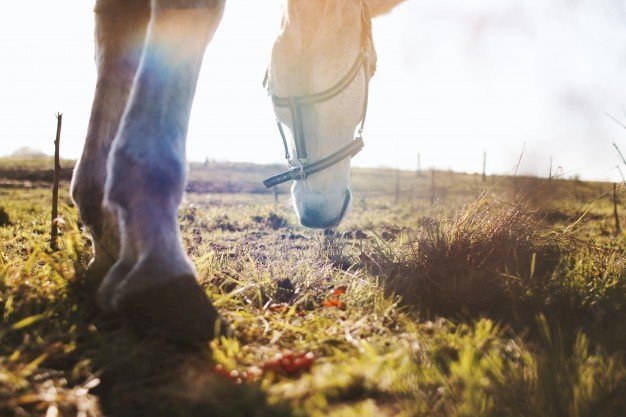 Source: Freepik
INSTANT CONNECTION
After a while, the horse approached the boy even slower, and Erez walked to it and gently placed his head on its nose. A couple of sniffs later, it seemed like if the pair had connected already as the boy started interacting with it while the horse didn't move a muscle.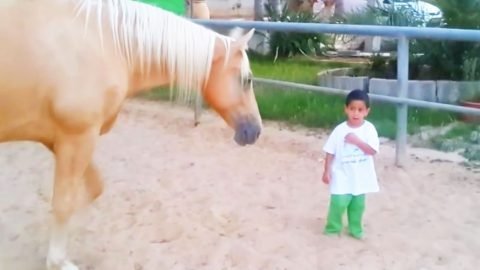 Source: Facebook/The Jewish Standard
NOT MOVING THAT MUCH
It was just like the animal knew that a drastic move could harm the boy. Meanwhile, Erez was hugging and gently caressing the horse's paw and chest, letting it know that he was enjoying the moment. Read more on our Twitter account, @amomama_usa.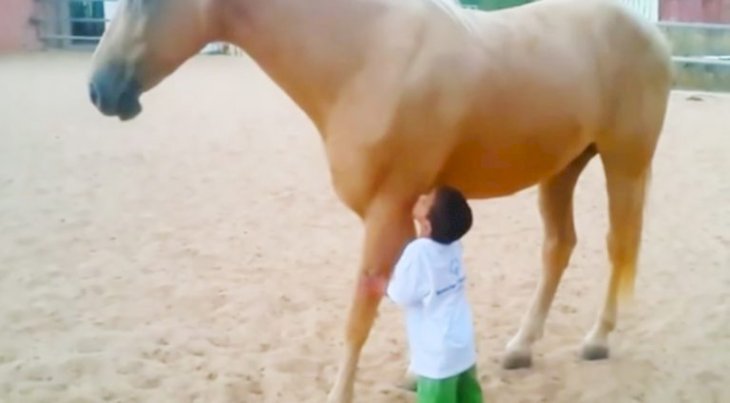 Source: Facebook/The Jewish Standard
GOING VIRAL
When the boy walked away from the animal, it followed him again, just as if it wanted to get more affection from the boy. So far, the video has more than 15 million views on Facebook.
Roni Nili Abdu, the father of Erez and the owner of the horse, revealed that the boy suffered from Williams Syndrome and that he was one of the 150 patients with that disorder who lives in Israel.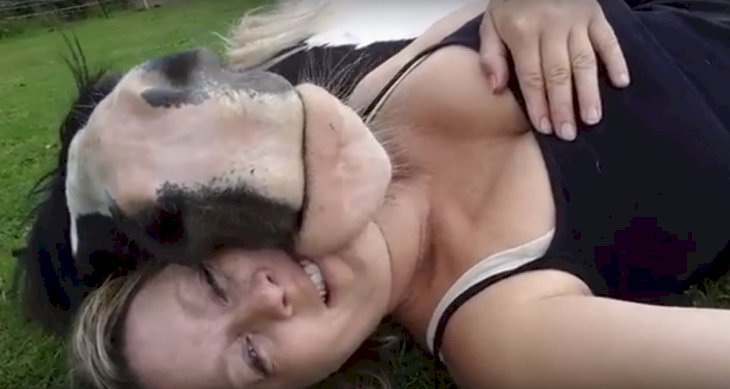 Source: YouTube/ Viral New Tube
WILLIAMS SYNDROME
According to Genetics Home Reference, the syndrome is a developmental disorder that affects different parts of the body. Apart from causing mild to moderate intellectual disability or learning problems, it makes children develop unique personality characteristics and cardiovascular problems.
A SIMILAR RELATIONSHIP
While that video was touching, it was nor the first time that something similar takes place. Lisa Brown, a woman from Herefordshire, England, shared a video showing herself, stretching out comfortably on the sweet green grass.
Suddenly, Jimmy, her horse, decided to join her to rest his big head on his owner's head, just as if Lisa's face was a pillow.
Please fill in your e-mail so we can share with you our top stories!