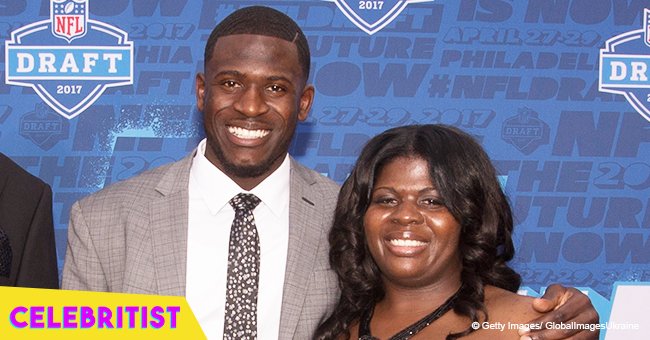 Mother of Bills cornerback Tre'Davious White arrested for allegedly stabbing man
Months after her son gifted her with a brand new home, Tre'Davious White's mother has been arrested for stabbing a man.
Buffalo Bills cornerback Tre'Davious White's mother, LaShawnita Ruffins was reportedly arrested for stabbing a man in the chest. According to TMZ Sports, Ruffins, 44, was charged with aggravated battery and domestic violence in Northern Louisiana following the September 29 incident.
There were no further details provided to shed light on the crime. Even the identity of the victim was withheld. Ruffins was allegedly released the following day after she posted the $75,000 bail.
Ruffins shared the limelight with her son when she joined him at the red carpet of the 2017 NFL Draft. White is a native of Shraveport who played high school ball at Green Oaks and college football at Louisiana State University. He was a first-round draftee of the Bills in 2017.
In July, White made headlines when he fulfilled his high school promise to his mother to buy her a new house. He tweeted a photo of the new home he gifted to her accompanied by the story behind it. He recalled growing up in a house with no electricity and running water while Ruffins worked hard in restaurants, a hotel, and a casino just to make ends meet. He told his mother the house was his way of paying her back for all her sacrifices and making sure she was comfortable and would never have to work a single day again.
"It's time for you to live like the QUEEN that you are you truly DESERVE IT," he wrote.
White still has bigger plans though. He intends to build his mother her dream home from the ground up. Let's just hope his mother's latest trouble with the law won't be a hindrance to that.
Please fill in your e-mail so we can share with you our top stories!